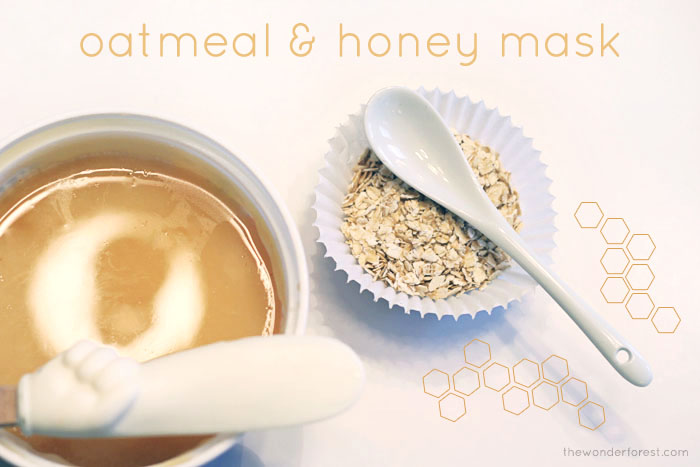 Oatmeal isn't just for breakfast! It's also an amazing natural cleanser, scrub, and mask! Today I'm going to show you ladies how to make a seriously easy natural face mask from just two ingredients… Oatmeal and Honey.
First, why these ingredients? Not only are they probably already in your cupboard, they also have skin benefits.  Oatmeal helps to reduce dryness and restore the natural balance of moisture in your skin. It also helps to scrub out those blackheads as a natural exfoliant. Many beauty creams and face washes contain oatmeal, and it's usually recommended for people with skin irritations, chicken pox, eczema, and even acne. It helps to reduce redness, inflammation, and itchiness of the skin as well.  So if you have sensitive skin and normal masks irritate you, try this one out!
Honey is great for retaining moisture in your skin. It has natural antioxidant effects which can help protect your skin from sun damage, and even help repair previous damage. Wrinkles? Honey eats them up! Honey has long been known for it's healing properties. One of the reasons I love this mask is because it also helps with minor acne caused by hormonal changes (my own issue for the past year!). It also helps remove dead skin cells which can block your pores and absorbs into the skin nicely to leave you with a soft, smooth glow!
*not recommended if you are allergic to bees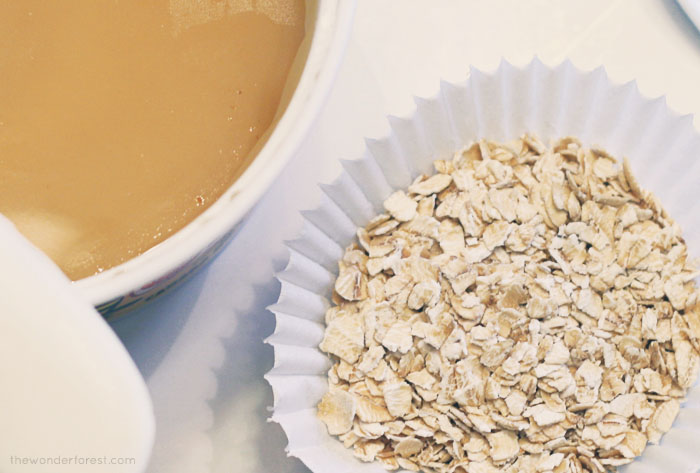 Here's how to mix it up:
(note: you can blend up your oats first in a blender if you want a finer consistency)
Take 2 tbsp of oats and 2 tbsp of natural honey and mix them into a paste. I prefer organic/unpasteurized honey as the normal stuff contains other ingredients like sugars. The honey should be room temperature to allow for an easy mix and application.
Once you have your paste, slather it all over your clean (makeup-free) face. It looks really disgusting when it's on, but I promise, it's worth it! Leave it on for 10-15 minutes then rinse off with luke warm water. You'll notice more beautiful, glowy smooth skin right away!
Have you tried this mask? What are some of your favourite homemade facial masks?
Last Updated on