Since Fall is right around the corner (or more like already here if you live where I do), I thought our devices could use a little freshening up. I created four lock screen/wallpapers to help you get into the autumn spirit. You can download them below. They will most likely work on other (non-Apple) devices as well so give them a try and let me know which one you chose!
"gold glitter hello"
"autumn feather"
"fall leaves"
"be free"
How to install:
Open the image link on your device. Press and hold and choose Save. Find the image in your photo album then click the bottom left "share" icon. Choose "use as wallpaper". Done!
I hope you like these! If you use them, share a pic with me on Instagram (@wonderforest) or hashtag #wonderforest!
Please do not share the full size downloadable images on your blog/website, use for profit in any way, or claim as your own. I offer these freebies to my readers as a small token of my appreciation so please play nice 😉 All artwork is © copyright wonder forest, 2013. If you'd like to share, please be sure to link back to this post so your visitors can grab them directly.
» Need blog topic ideas? Check out 365 Blog Topic Ideas on Amazon!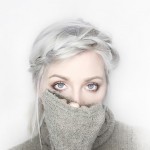 I am an online entrepreneur/artist helping other creatives kick butt in the real world. When I'm not running the Wonder Forest blog ship, you can find me teaching in my Watercolour Workshop, creating artwork for phone cases and home decor, whilst managing the daily tasks of Dana Fox Creative. Visit me at the links below if you wanna be friends and check out my Instagram stories for behind the scenes bits!