If you want to be creeped out, read about the mysterious case of Elisa Lam. Seriously, I had goosebumps.
Pentatonix is probably one of the most talented "YouTube groups" I've come across lately. Check out their cover of Royals by Lorde (Dustin has been playing it non stop haha)… and also check out their other videos, because, wow.
Promise Phan's halloween makeup tutorials are brilliant. Like this one.
Beth has opened up a cute new print shop called The Bee & The Sea. She's so talented!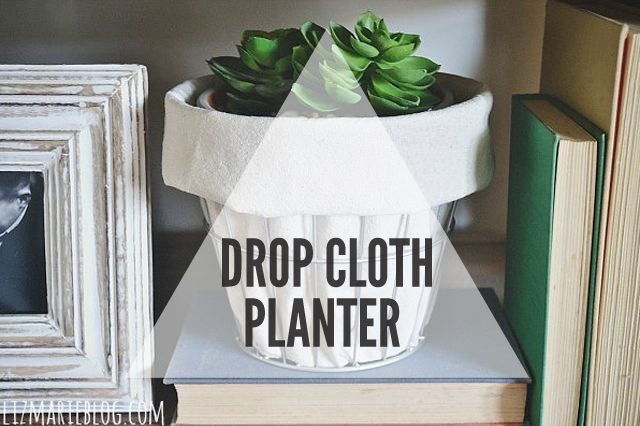 This DIY drop cloth and wire planter by Liz Marie is a great (and easy… and cheap!) way to brighten up your home or fill a shelf with some nature.
This video about Adsense tips for newbies has a ton of great general blogging advice in it too.
Romwe is having a halloween sale up to 70% off and a free gift over $40.
This website shows you what every single person on Facebook looks like together on one page.  It's called the Faces of Facebook and you can even find yourself if you click the icon in the top corner. Pretty cool!
Linda Hallberg is probably my top inspirational professional makeup guru. Her Halloween looks are insane, especially this Jack Skellington one. WOW!
If you haven't seen this yet, it's worth the 27 minutes. Probably the most elaborate proposal ever, but it's soooo good!
Wondercorn has a Facebook page now dedicated to all things magical and sparkly. Join me there!
Finally, I can announce that I am the official tech/design Q&A editor for a brand new high quality London-based magazine called Blogosphere Magazine. It is in print in London and available online in digital formats here. Definitely check out the first issue!  I am talking all about WordPress vs. Blogger in it and fellow Canadian born beauty guru Essie Button made the cover story.
What have you found around the web this week? Share with me! I'm always interested. Have a great weekend, friends!
Last Updated on