I recently had the opportunity to try this new TRESemmé 7 Day Keratin Smooth system which promises to keep your hair frizz free and smooth for up to a week. If you're a follower of mine on Instagram, you probably saw me posting photos every day of my progress!
I was already a huge fan of TRESemmé (their shampoos/conditioners, hairspray, and dry shampoo are everyday staples in my beauty arsenal!) so I was excited to give this a go. This system contains a shampoo, conditioner, and a heat activated treatment to apply to damp hair before you dry it. When used in conjunction with a blow dryer and flat iron, the ingredients really make your hair shine and look incredibly healthy. So, what did I think? I'll let the pictures do the talking…
This was Day 1 and already my hair was noticeably shinier, softer, and even bouncier. Since my hair is stick straight to begin with, I opted to use my curling wand instead of flat iron to get some of that heat activated magic. On this day (I kid you not), Dustin came home from work and the first words out of his mouth were "Wow, your hair looks great!" That, my friends, is how you know something must be working. I followed up with a quick "I KNOW! It's crazy isn't it, haha?!"
The benefit of this system is that you don't need to use it every day. The keratin binds to your hair for 7 days and lasts even through other washes. It just feels like a higher-end product when you lather up your locks with this stuff! The above photo is Day 2.
Day 3 and my hair is still healthy and smooth. I loved how my waves were soft and I could run my fingers through them. Normally I have to load up on hairspray and other products to give it some staying power, but I found I was actually able to use less.
On Day 4 I decided to give that flat iron a try. It was of course recommended on the bottle so I wanted to make sure I covered all of my bases.  I'm not a fan of straight hair on me but I wanted to see how it would look. Sleek, smooth, and shiny!  Point proven.
On Day 5 it was still going strong, and I loved how even with other products like hairspray, my hair didn't appear dull. Sometimes using other products in your hair can make it appear a bit too stiff or lifeless and I noticed that with this system, that just didn't happen. I wash my hair every single day so I was quite happy with the length of these results.
On the 6th day I decided to use the treatment on my 100% human hair extensions. It really brought them back to life which was pretty awesome. I wouldn't recommend this on extensions that aren't 100% real hair, just as you're not supposed to use hair tools on those.
By Day 7 I was confident that this product does what it claims to do. The proof is in the pictures and the way my hair feels. It's light and frizz free, and I am happy to add this system to my regular stash of TRESemmé hair products. Give it a try and I would love to know how it makes your hair feel and look!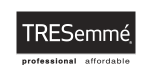 TRESemmé 7 Day Keratin Smooth system is a 3 part system that gives you smooth, frizz-resistant hair for 7 days. For more information, visit http://www.tresemme.ca/product/category/711598/7-day-keratin-smooth
Disclosure: This post was brought to you by TRESemmé via Glam Media Canada. The opinions expressed herein are those of the author and are not indicative of the opinions or positions of TRESemmé.
Last Updated on