It's not too often that I sit down on a Saturday morning and type out a post, but today I felt like it. I wanted to personally respond to each of your comments on my last post, however I haven't had the time yet so I'll thank you as a whole right now. Your concerns and support mean so much, I don't even know if you realize.

It's funny because a couple of weeks ago when I was at my absolute lowest point, all I could think about to keep me from totally losing it was this blog. How weird is that? Of all things, the thought of continuing to share and help people in the small ways I can are what kept me going.
I am doing okay now. I think I've come to a place of acceptance and even determination to change. Not for anyone else, but for myself. I've needed change in my life for so long and hadn't found the strength until now. Like I said in the last post, perhaps this is what I needed to get my own ball rolling. And I can feel it. These past two weeks alone, I have felt myself changing and growing stronger… doing things I wasn't able to do just weeks before.
I want to talk more openly about things like this, as well as mental illness, because some of the things I've experienced in this process I think need to be talked about. For now though, enjoy your weekend and I leave you with some photos from what seems to be the last of summer… where change is also in the air.
shirt: wildfox counting stars henley
shorts: forever 21
leggings: free people
bag: rebecca minkoff mini 5 zip
» Need blog topic ideas? Check out 365 Blog Topic Ideas on Amazon!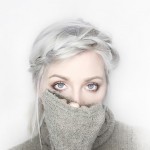 I am an online entrepreneur/artist helping other creatives kick butt in the real world. When I'm not running the Wonder Forest blog ship, you can find me teaching in my Watercolour Workshop, creating artwork for phone cases and home decor, whilst managing the daily tasks of Dana Fox Creative. Visit me at the links below if you wanna be friends and check out my Instagram stories for behind the scenes bits!