Sometimes all your blog needs is a little pick-me-up! Doing these 5 things every now and then can help keep your online space organized and fresh. In this short video, I go through a few ways to refresh your blog quickly!


Do you have an idea for a Blog Beautician video, or a question about blogging that you want answered? Let me know below!
» Need blog topic ideas? Check out 365 Blog Topic Ideas on Amazon!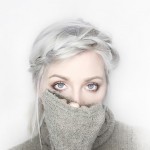 I am an online entrepreneur/artist helping other creatives kick butt in the real world. When I'm not running the Wonder Forest blog ship, you can find me teaching in my Watercolour Workshop, creating artwork for phone cases and home decor, whilst managing the daily tasks of Dana Fox Creative. Visit me at the links below if you wanna be friends and check out my Instagram stories for behind the scenes bits!