So often we worry about what others will think of us.  We worry that we'll be judged for dressing a certain way or trying out a new style. For some reason, a lot of us value the opinion and approval of friends, colleagues, and even total strangers more than we trust our own senses.

It really doesn't make much sense, when you think about it. Why do we try so hard to aim to please other people when it comes to how we present ourselves? I've been guilty of trying to fit in and have definitely had some of those "oh man, what was I thinking?!" moments while looking back at photos and knowing that I wasn't representing my true self. I'm sure many of you have too.
We should feel free, fearless, and confident expressing ourselves in ways that showcase our personalities, even if that means others might call us "weird". I say, embrace your weirdness… it is one thing about yourself that makes you who you are.
Stepping outside of my comfort zone a little more is something that I am working on, especially in this new chapter of my life.  Sometimes it's fun to change it up for a day and do something a little out of your normal routine, like rocking a lilac wig and bold, bright makeup!  It's okay to show your creativity through your style and be courageous…because after all, you are one of a kind!
What is something that you can do this week to take it up a notch and be fearless with fashion? Maybe it's wearing that bright lipstick that you are too afraid to show off, or slipping on those harem pants that you bought and never wore. Whatever it is, confidence will always be the best accessory. So go out there, and be you.
NO PURCHASE NECESSARY TO ENTER. Sweepstakes is open to legal residents of Canada (excluding Quebec) age 18 or older Entries must be received by 11:59:59 PM ET on 11/11/2014. Skill-testing question required to win. For Official Rules go to http://bit.ly/1rZvtMV. Void where prohibited by law. Sponsor: Mode MediaCorporation.
SAVE THE UNDIES with NEW 3D Capture Core and be #FearlesslyFashionable. Introducing new U by Kotex® Ultra Thin Pads with 3D Capture Core*, a one-of-a-kind center that locks away wetness to help stop leaks. Pick up U by Kotex® and Confidence will always be the best accessory. So go out there and be you! Get your beauty essentials at Loblaw® banner stores. To find the store closet to you visit loblaws.ca
This post was brought to you by U by Kotex® via Mode Media Canada. The opinions expressed herein are those of the author and are not indicative of the opinions or positions of U by Kotex®
» Need blog topic ideas? Check out 365 Blog Topic Ideas on Amazon!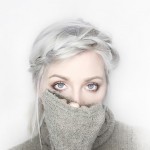 I am an online entrepreneur/artist helping other creatives kick butt in the real world. When I'm not running the Wonder Forest blog ship, you can find me teaching in my Watercolour Workshop, creating artwork for phone cases and home decor, whilst managing the daily tasks of Dana Fox Creative. Visit me at the links below if you wanna be friends and check out my Instagram stories for behind the scenes bits!