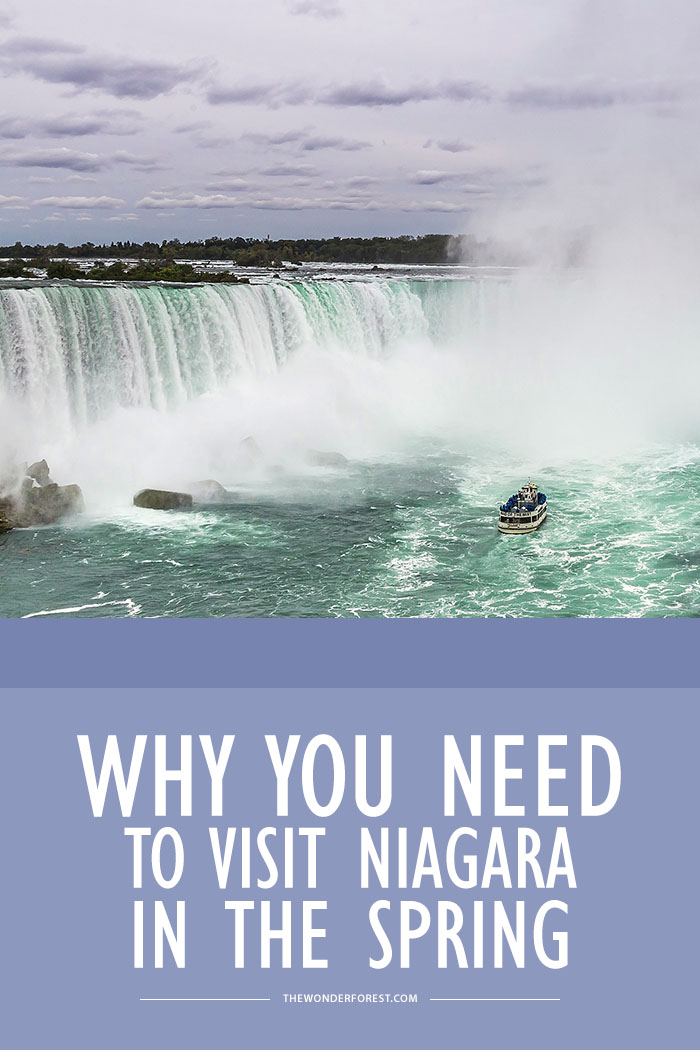 It was made for couples
I've spent many weekends with significant others in the Niagara, Ontario region, and in particular, Niagara Falls, Canada. There is always something to do and a hotel suite with a stellar view overlooking the Falls is nothing short of romantic.
In the Springtime, you can take a quiet stroll down through the blooming manicured streets towards the Horseshoe Falls, or get a little closer with Journey Behind The Falls, where you can stand right at the foot of the water. If that doesn't bring you closer, you can also hop onto the Niagara SkyWheel — climate controlled gondolas with breath-taking views and the perfect excuse to snuggle up to your honey!

You can dine your heart out
A lot of restaurants in the area also share this amazing sight, like The Skylon Tower, which serves award-winning cuisine 775 feet above the Falls and actually has a dining room that rotates 360° every hour, so everyone gets the best view!  Many of the restaurants in Niagara use locally sourced ingredients, which makes for a difference you can actually taste. In fact, Tripadvisor has labelled Niagara-on-the-Lake as the top wine and food destination in Canada!  Whether you're looking for fine dining or a casual pub night, Niagara has something for everyone.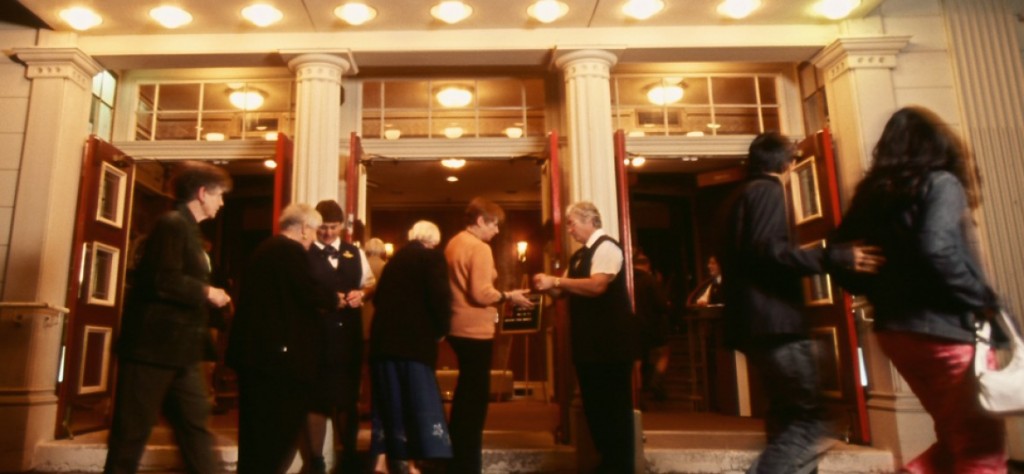 The Shaw Festival Theatre
For the perfect date, pop on over to the Shaw Festival Theatre, which hosts a variety of live plays, like this year's performances of Alice in Wonderland, A Woman of No Importance, and Sweeney Todd. They also have an outdoor patio and indoor dining available, plus a secret garden that you can wander through during intermission.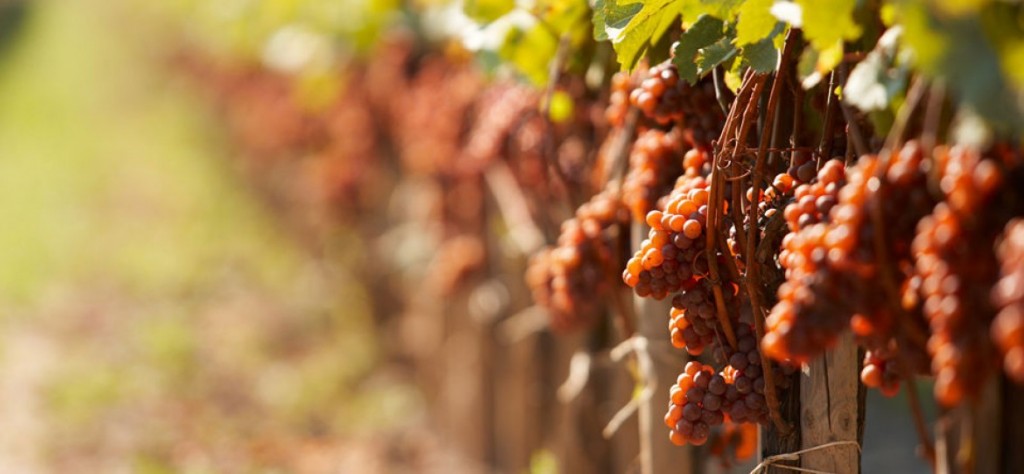 All of the wine!
If you're a wine lover like me, Niagara is the place for you! With wine tours, events, and festivals, you'll see why the Niagara Peninsula is one of Ontario's most acclaimed winemaking districts.  With over 85 wineries to choose from, you can spend a day exploring each one.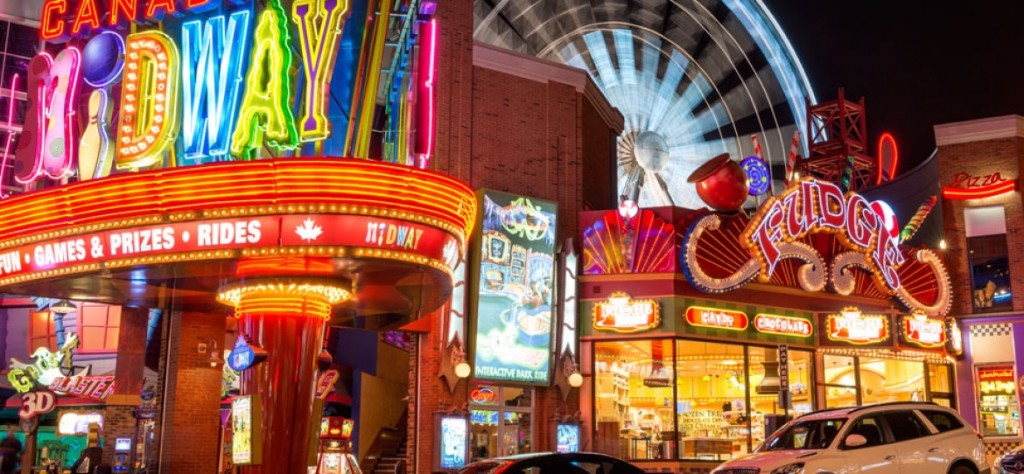 Many attractions are year-round
You don't have to wait until the Summer to have fun! Niagara offers so many things to do year-round which is why it makes for the perfect getaway at any time.  You can take a helicopter tour and hover above the Falls or spend an entire afternoon on Clifton Hill… which has always been one of my personal favourite places to explore!  It's a district that is full of fun activities like arcades, a wax museum, haunted houses, fun stores and more!  Once you've had enough, you can try your luck at the Fallsview Casino.
If you prefer to stay inside, pop on over to the Niagara Parks Butterfly Conservatory and let over 2,000 tropical butterflies surround you. Or, visit the Bird Kingdom for a tropical rainforest experience in the world's largest indoor free-flying aviary. Did I mention they have a Night Jungle where owls, bats, and reptiles come out to play?!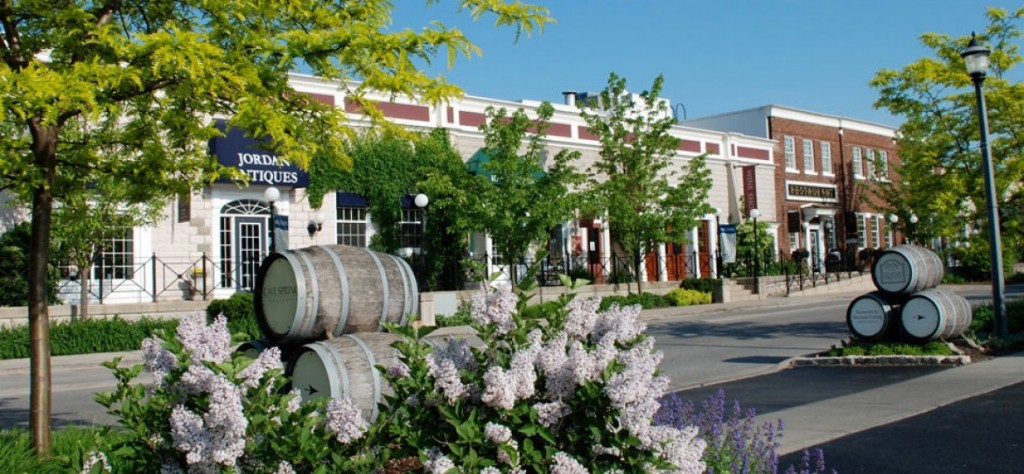 You can get away from it all in Twenty Valley
Twenty Valley/St. Catharines is a little bit off the beaten path but offers diverse attractions, such as downtown specialty shops, pubs and bars, home decor and clothing shops, and more.  You can take a hike along the Bruce Trail or watch the ships passing through the locks on the Welland Canal. While still in the Niagara region, Twenty Valley offers a different experience from that of Niagara Falls.

It's convenient
Being only a short distance from the GTA and other surrounding cities, Niagara makes for a quick and convenient getaway, whether you stay for just a weekend or longer. It's easy to plan a date with the endless amount of couple's activities and makes for some pretty awesome memories that you can experience again and again.
Disclosure: This post was sponsored by The Tourism Partnership of Niagara. All opinions expressed are my own.
Last Updated on