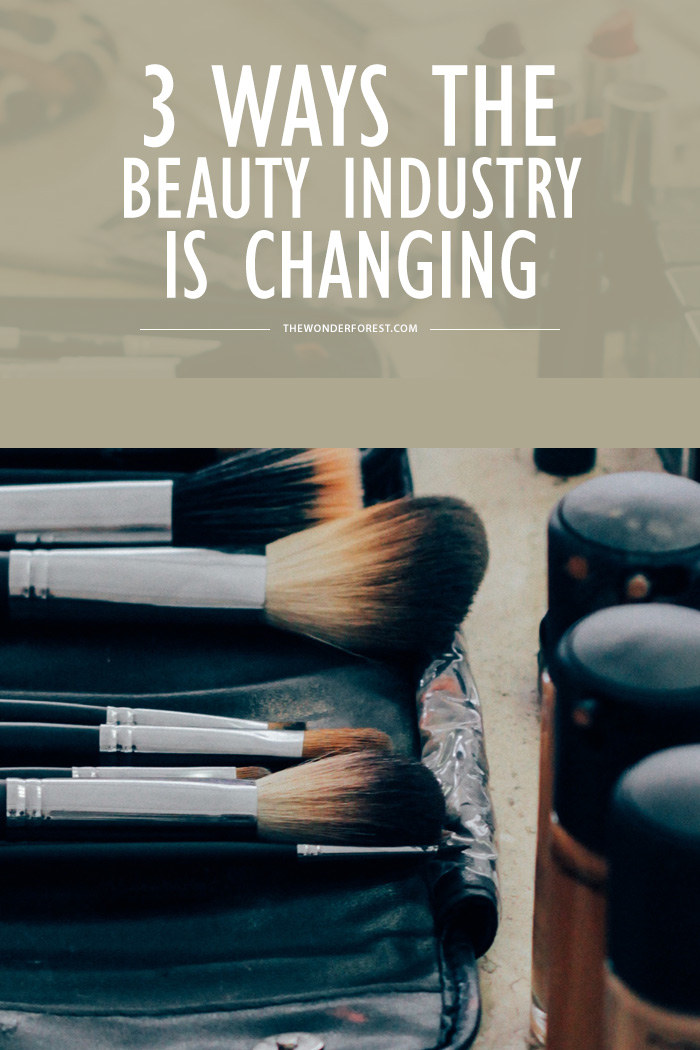 Remember the days when the only source you had for beauty and style tips was your mom or, if you were lucky, an older sister? Well, some of you reading this might not, but many of us remember those days and let me tell you – it wasn't pretty (what the heck is bronzer anyway?). Now, technology all around us not only keeps us entertained but serves as a valuable resource for everything beauty related, from the best products to buy to a video play-by-play of how to use them. The internet of things is changing so many industries, and the beauty industry isn't exempt.
The Rise of the Instagram Influencer
One of the major platforms that is shifting the tides in the beauty industry is Instagram. According to Instagram themselves, 20% of all Internet users age 16-64 have an Instagram account, and the average user spends 21 minutes per day on the app. In addition, there are nearly 400 million active users each month, sharing 40 billion images daily. These are solid engagement numbers and for beauty brands, being without an Instagram presence is no longer an option.
Powerhouses like Sephora post daily and have nearly 7 million followers, and posts on the Smashbox Cosmetics page generate more than 10,000 "likes" per day. But working the platform is more than just posting photos. Beauty brands, like many other brands, are also tapping into power users and Instagram "celebrities" to promote their products and drive buzz and demand among consumers. While the platform for product promotion has evolved, the psychology behind it is as old as time. For decades, brands have been choosing big-name celebrities to tout their products (here's a throwback: Britney Spears and Pepsi) and people always went out and made the purchase because it made them feel closer to the star they idolized and they trusted their word.
Now, finding that superstar is much easier for brands, but that doesn't mean it comes at a discount. In fact, according to Bustle, it can cost brands upwards of $10,000 for a single Instagram post. That may be a hefty price tag, but the results can be astounding. For example, Instagram beauty @MakeupMeri has nearly 100,000 followers, and her posts garner upwards of 50,000 likes. A mention to her audience can mean big sales for specific product lines.
Video is Everything
While Instagram may be the new kid on the block making a splash, YouTube reigns supreme, particularly among those looking for the latest tips, tricks and trends. Beauty bloggers, brands and amateur makeup enthusiasts are taking advantage of the opportunity to get in front of that audience by uploading video tutorials, product reviews and even play-by-plays of their beauty routines. Now, rather than trying new beauty trends blindly, users can simply log-on to get a guide on everything from how to contour to how to pull off the smoky eye look.
Piggybacking on the success of makeup tutorials and reviews on YouTube, more and more brands are seeking to keep customers engaged on their own website specifically by adding video how-to's for specific products, recommendations for other purchases, and more. Companies' sites like ITCosmetics and Amway now include comprehensive videos on how to get the most from your beauty products.
The Power of Opinion
As other social channels, websites and technologies allow consumers to become more educated on products, brands recognize that consumers are no longer willing to pick a product up off the shelf and hope for the best. Instead, they're doing their research on sites like MakeupAlley and TotalBeauty, which feature real consumer reviews of everything from eyeliners to makeup brushes. And while these are powerful resources for consumers, they're perhaps even more powerful for the brands themselves as these channels give businesses a direct line to consumer feedback, without all of the legwork. It's the brands that listen to the feedback on these channels and continue to adopt new channels that will continue to see success.