If you like the idea of getting bundled up in a chic coat to go holiday shopping down the trendiest streets (while snow is gently falling), this Tech Tuesday is for you. Designed for iPhone 7, these wallpapers by Clementine Studio combine fashion with the motifs of winter. Enjoy!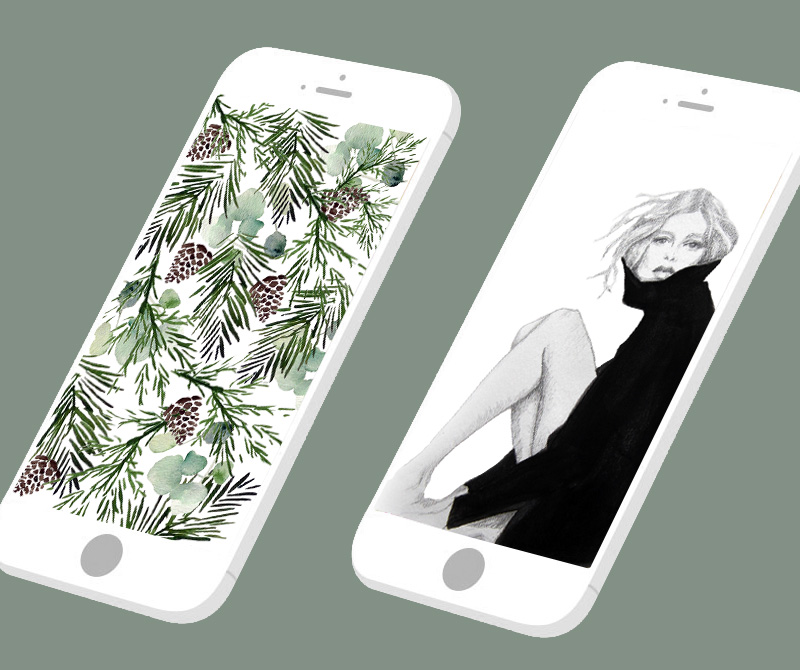 How to install on mobile:
Open the image link on your device. Press and hold on the image and choose Save. Find the image in your photo albums then click the bottom left "share" icon. Choose "use as wallpaper". Set as Lock screen. Done!
Please do not share the full size downloadable images on your blog/website, use for profit in any way, or claim as your own. All artwork belongs to the artist/author. Not to be used in any other form than the original.