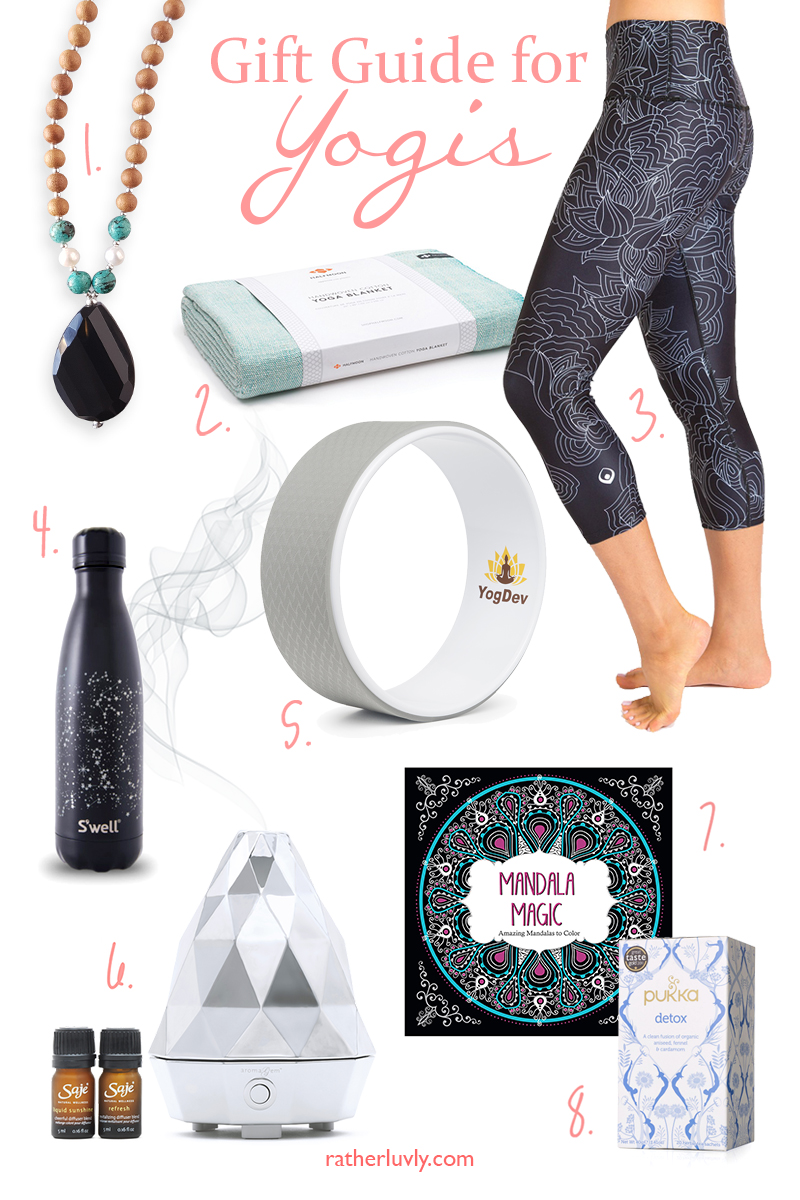 Hello! Rebecca here from Rather Luvly. As a yogi and teacher, I LOVE that yoga is becoming so widespread. People are practicing dozens of styles all over the world. You can find classes in community centers, studios, parks, and online, and chances are you or someone you know is an avid practitioner — not to mention teacher! We all hit the mat for different reasons, but one of the undeniable results of yoga is getting to know yourself better, and there's no greater gift than that!
Many of my featured gifts are from amazing Canadian companies with great background stories. And better yet, some are regular supporters of important charities! When you buy Inner Fire apparel, 10% of profits go to The School Fund, providing scholarships to high potential students in the developing world. And Mama Malas has partnered with UNFPA, to provide a Clean Delivery Kit to a woman in need for every Mala sold. Companies like these bring a deeper meaning to gift giving — so you can feel extra good about treating the yogi in your life to something special.
Whether your down-dog-loving pal is just getting started or has earned themselves the nickname 'human pretzel', these gift ideas are sure to inspire their pursuit of healthy living and greater self awareness!
1. Mama Malas Confident Mama Mala
2. Halfmoon Cotton Yoga Blanket
3. Inner Fire Nocturne Capri (Bonus: be sure to use discount code 'Brunette' to get 15% off!)
4. S'well In The Stars water bottle
5. YogDev Yoga Wheel
6. Saje Aromagem Gift
7. Mandala Magic Coloring Book
8. Pukka Detox Tea
» Need blog topic ideas? Check out 365 Blog Topic Ideas on Amazon!
Rebecca is a designer, yoga teacher, and the founder of the Rather Luvly blog – a collection of fun, informative and reflective tips on how to slow life down, and when to fire things up! As a yogi and teacher, Rebecca is an advocate for carving out the time and space we all need in order to check-in, reset, and power-through this brilliant life.