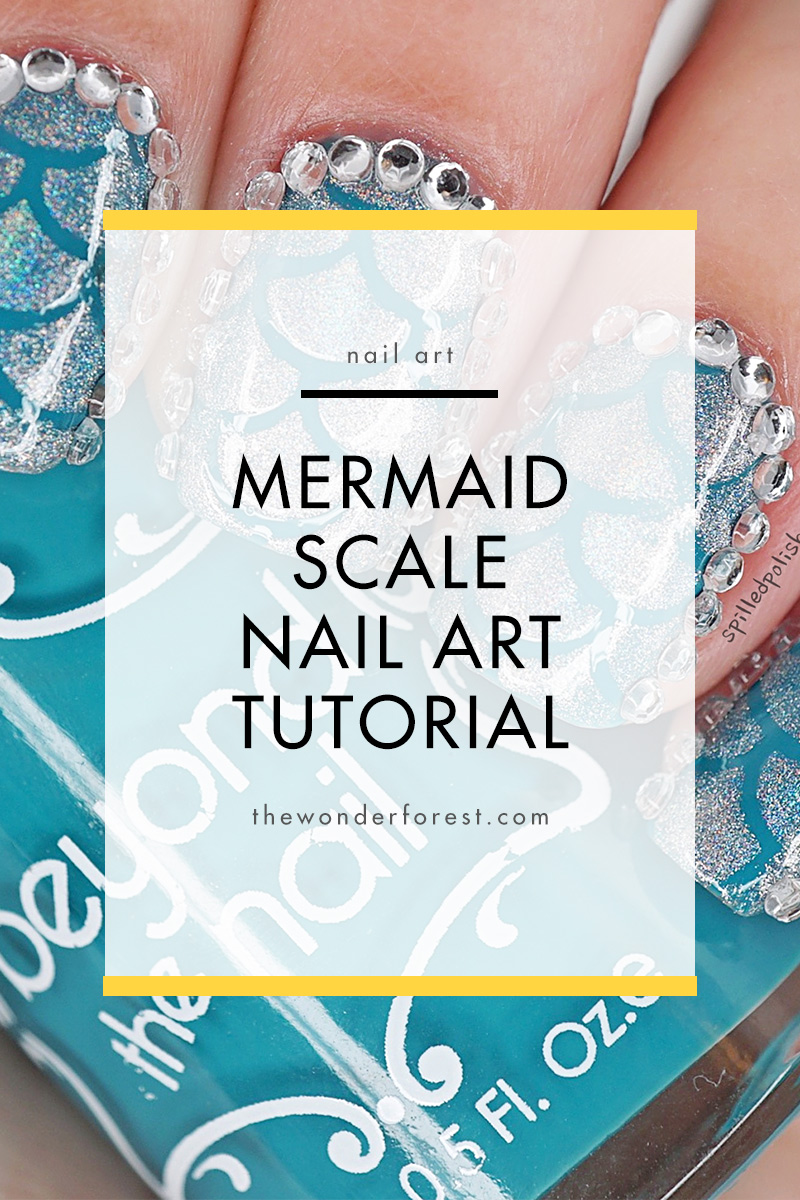 Who doesn't like daydreaming that they are a mermaid while lounging by the pool or at the beach? Get even more into character with these stunning (and glitzy) nails inspired by a mermaid's scaled tail! 
What You Will Need:
• Base Coat & Top Coat (I used OPI – Start to Finish)
• Teal Nail Polish (I used Beyond the Nail – Teal Creme)
• Holographic Top Coat (I used Beyond the Nail – Radiant Glow)
• Mermaid Scale Nail Guides (I used Beyond the Nail – Mermaid Scale Nail Guides)
• Rhinestones (I got mine off eBay)
Instructions:
1. Apply base coat to all your nails.
2. Paint 1-2 layers of your teal nail polish on all your nails.
3. When completely dry, place your mermaid scale nail guides on top of your nails and press it firmly on so the sides stick to your nails.
*NOTE: Do these next steps 1 nail at a time!*
4. Paint over the nail guide with your holographic top coat nail polish.
5. Immediate peel away the nail guide while the nail polish is still wet, then continue to do the same on the rest of your nails.
6. After completing each nail, apply a layer of top coat to each nail.
7. OPTIONAL: While the top coat is still wet, stick on some rhinestones around your nail!
» Need blog topic ideas? Check out 365 Blog Topic Ideas on Amazon!
Hi, I'm Maddy from spilledpolish – a beauty obsessed blogger who started out doing nail art, which then turned into a business by creating my own nail polish line with my sister. I love to show creativity through my nail art, and more recently through my makeup and hair.