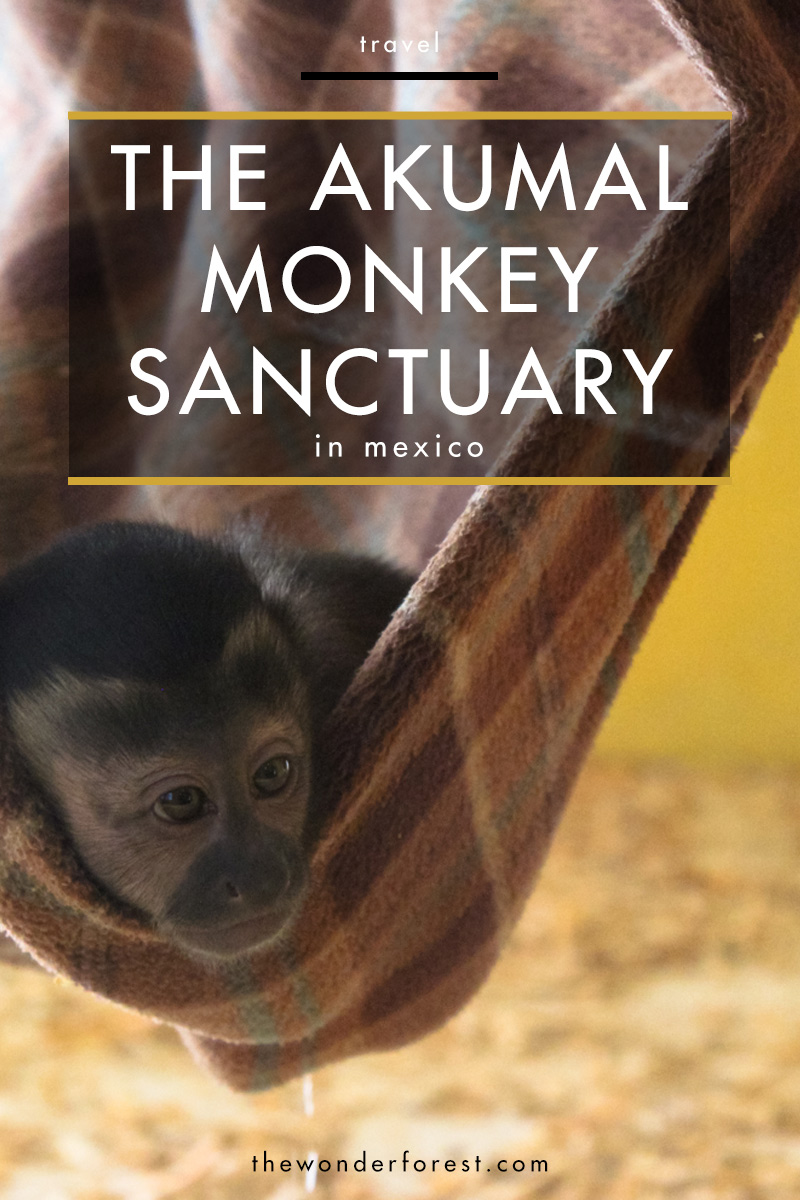 After months of planning and finally deciding on a destination, I've just returned from a week long vacation in the Riviera Maya with my boyfriend, Chris.  One of my travel bucket list items was to hold a monkey (yes, big goals, I know! haha), so I knew that wherever we went had to be home to monkeys of any kind.
Although that item wasn't too high up on the list of priorities, upon our arrival to the hotel I was excited to find out that the Akumal Monkey Sanctuary was just a few minutes away from where we were staying. I could finally make my monkey dreams a reality!
The sanctuary is located in Akumal, Mexico about 60 minutes from the Cancun airport. It is not a zoo, but rather a place where rescued monkeys and other animals are cared for.  They put environmental education at the top of their list and have a team of tour guides that are super knowledgeable about each and every animal and species they provide a home for. Some animals came from the circus, others needed special care, and some will be released back into the wild once they are ready.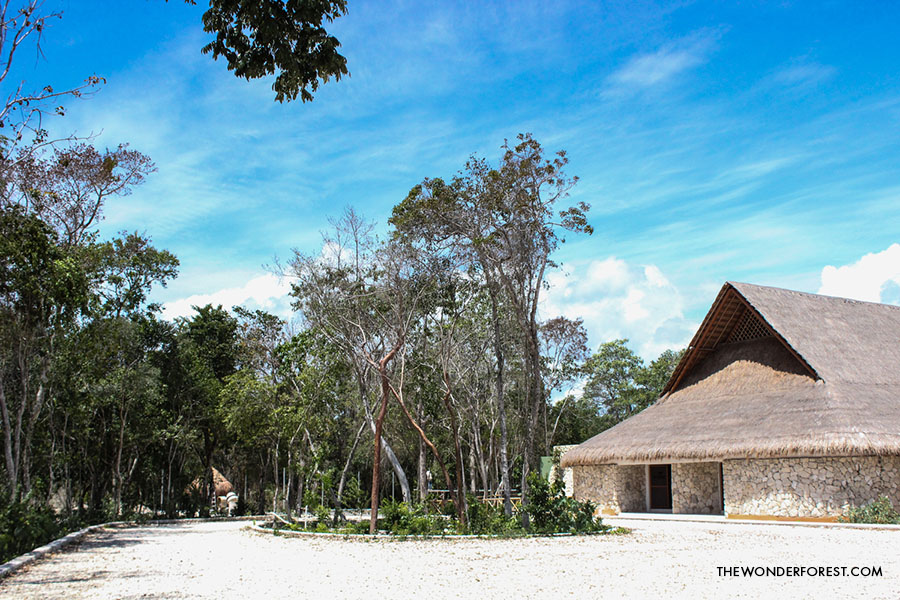 We arrived at around noon and were told that the next tour would begin at 1pm.  My first impression of the lobby was that it was super clean and inviting, and I could tell that the animals would be well taken care of. The cost was $65 US per person, which seems a bit pricey for a 2 hour walk-through, but knowing that tourists help fund the care for the animals made it a no-brainer and I think it was well worth it.
While we waited for our tour to begin, we were able to check out two little monkeys and a variety of handmade Mayan accessories, skincare products, and honeys. We also wandered over to an area near the entrance to visit with some ostrich and zebras.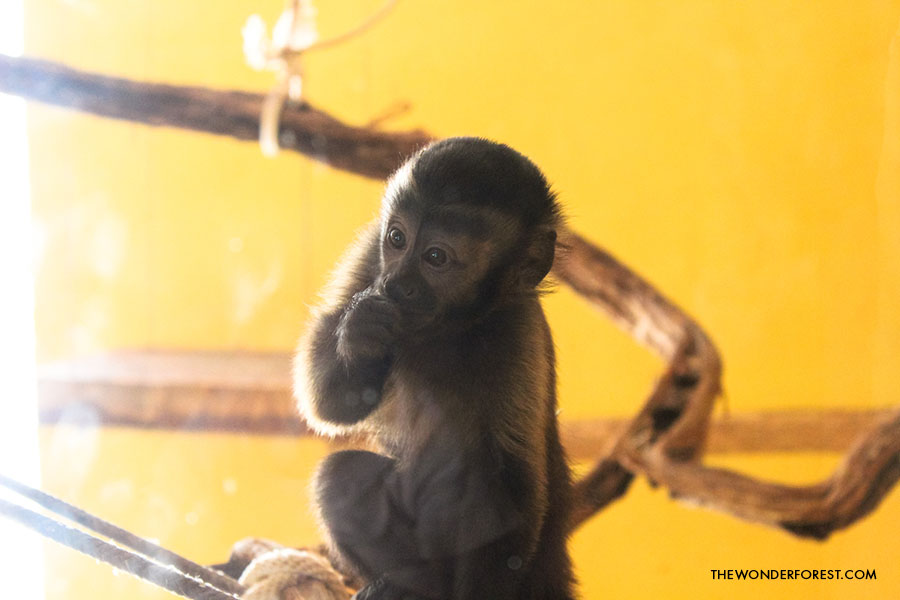 Our tour group consisted of 12 people and our tour guide, Alex.  He was awesome and extremely knowledgeable about everything!  We started off by feeding some deer, and then moved onto some goats and boars before hitting the monkey section.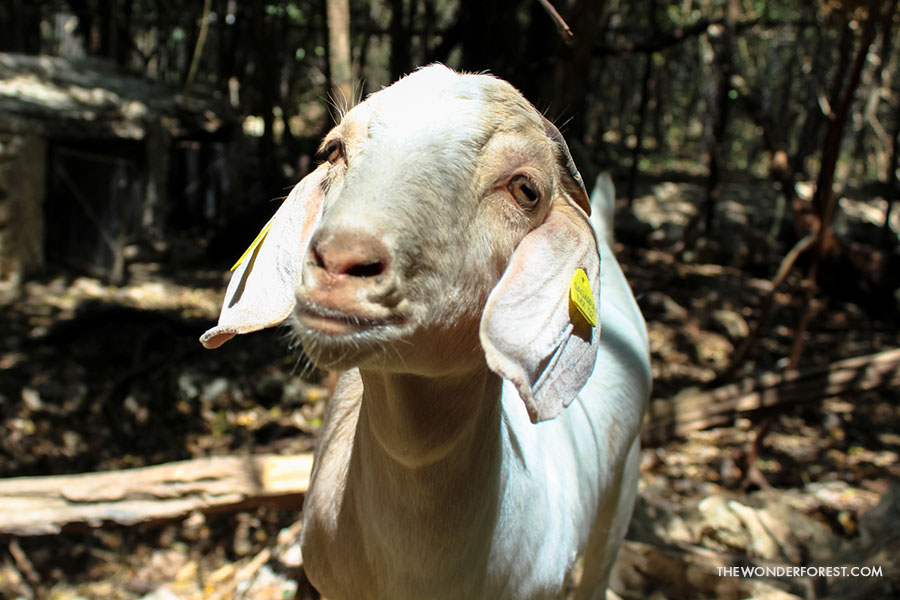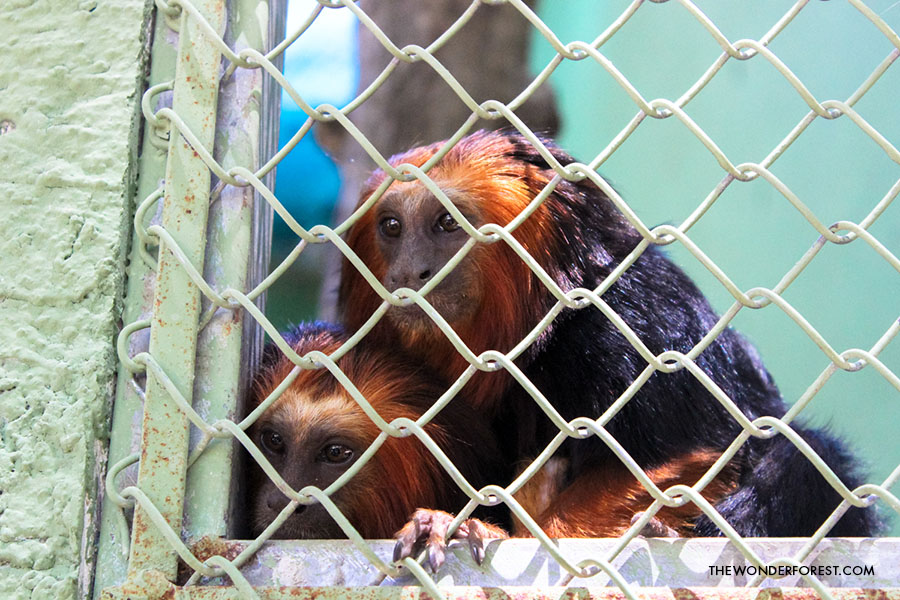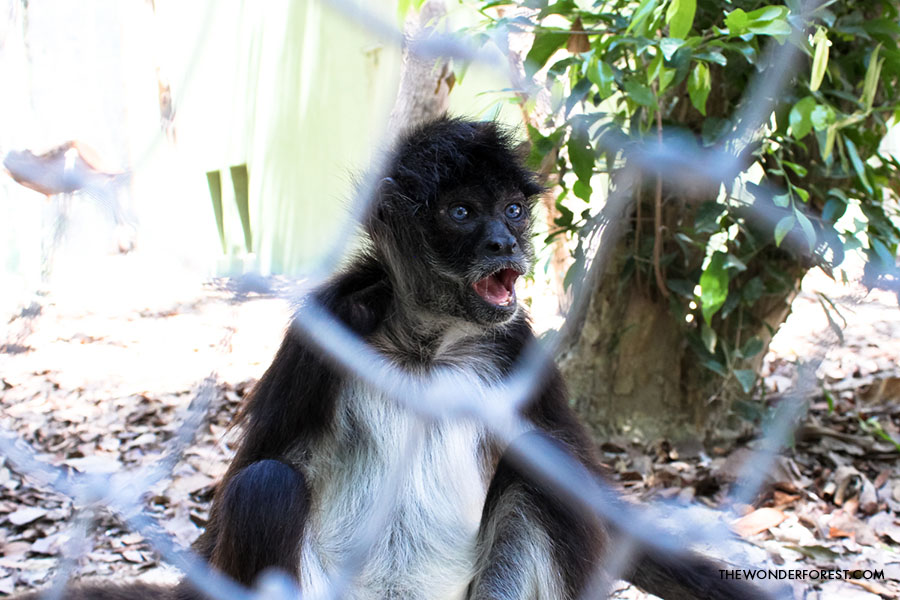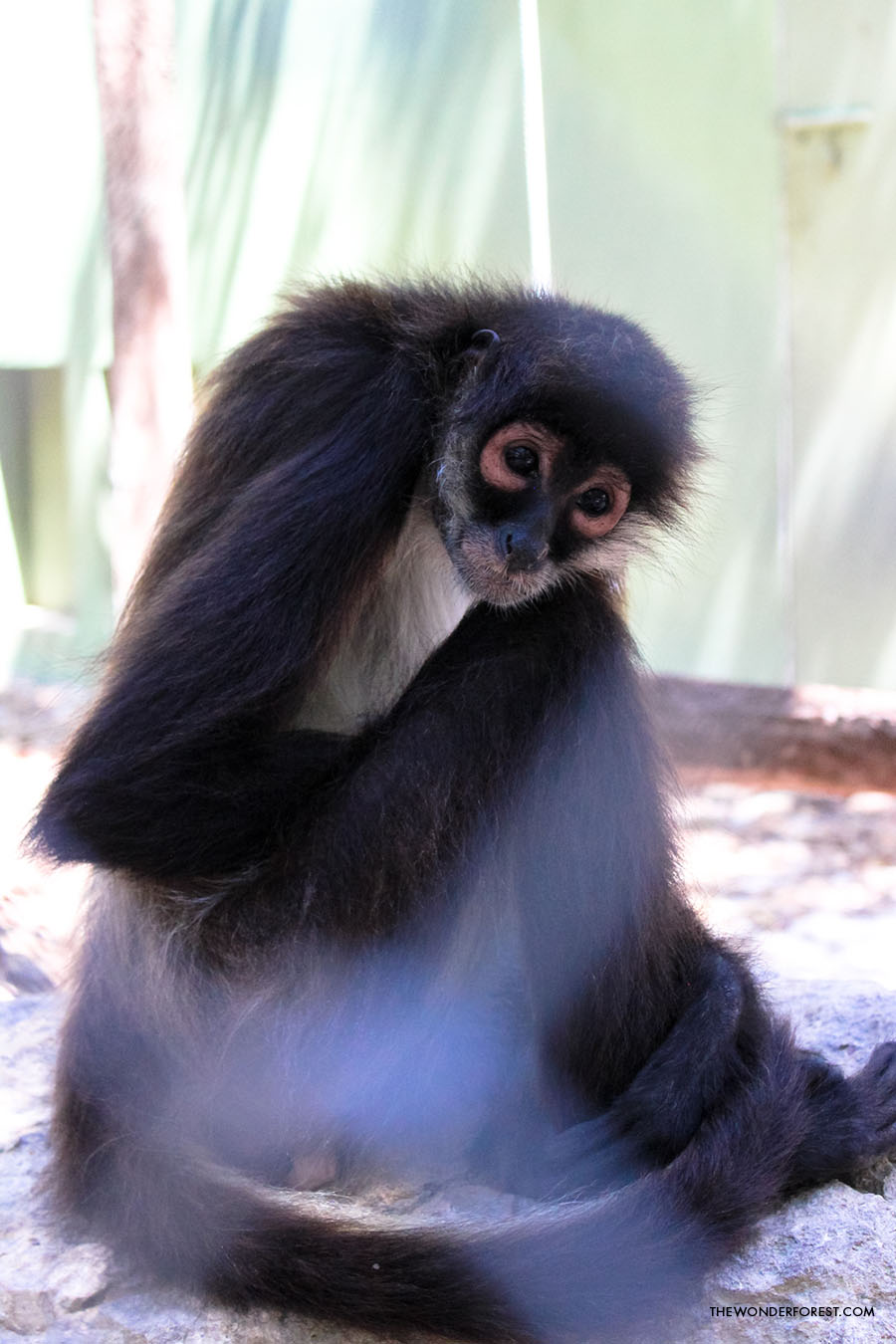 The Akumal Monkey Sanctuary is also home to exotic birds, which we got to hold and take photos with as well.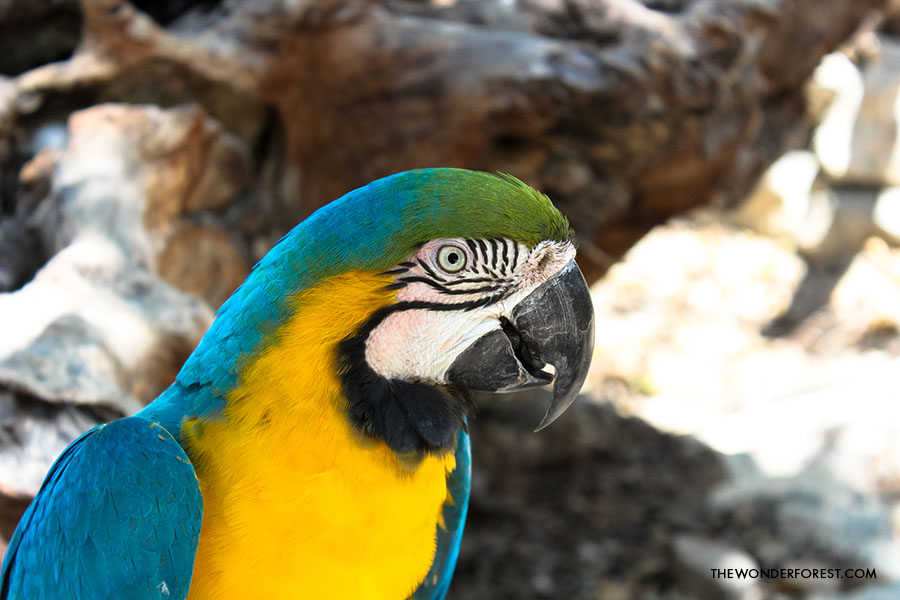 The end of the tour was probably the most exciting part.  We got to play with two species of monkeys, and I felt like a kid on Christmas morning! Before we headed in to meet them, we had to remove all of our jewelry, bags, hats, phones, and cameras. That meant no photos of our monkey time.  I was super upset about this, but luckily Chris was able to hop outside of the caged area and take some from there with his phone.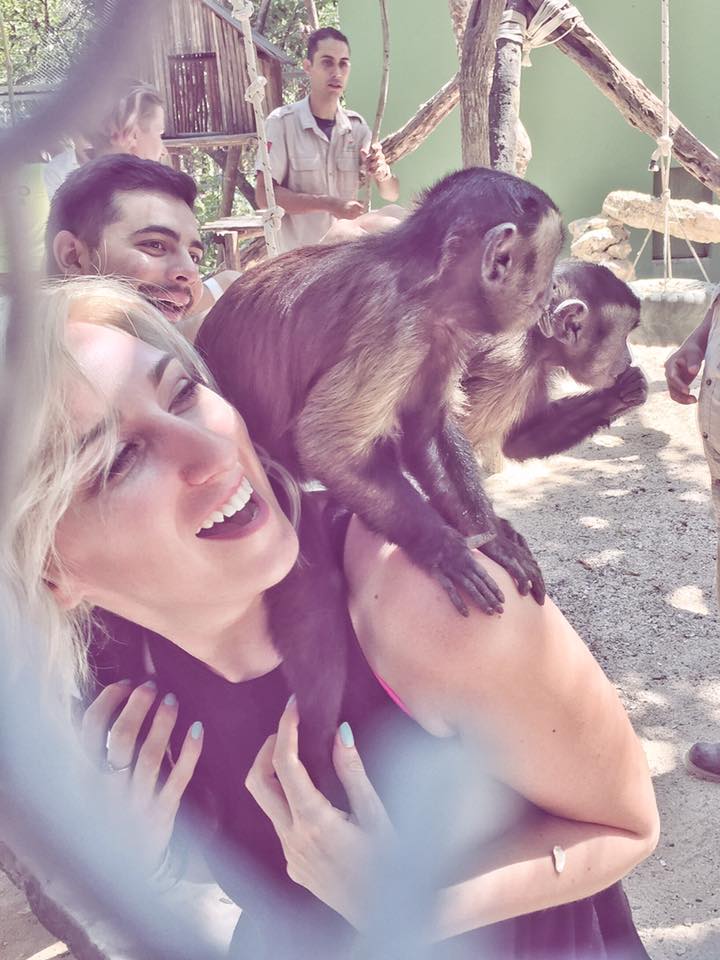 It was the perfect end to a great afternoon with some special animals.
If you are visiting Mexico, it is well worth the trip to Akumal to visit these lovely creatures and the totally amazing staff!  You surely won't regret it and will make some lifelong memories.
Last Updated on