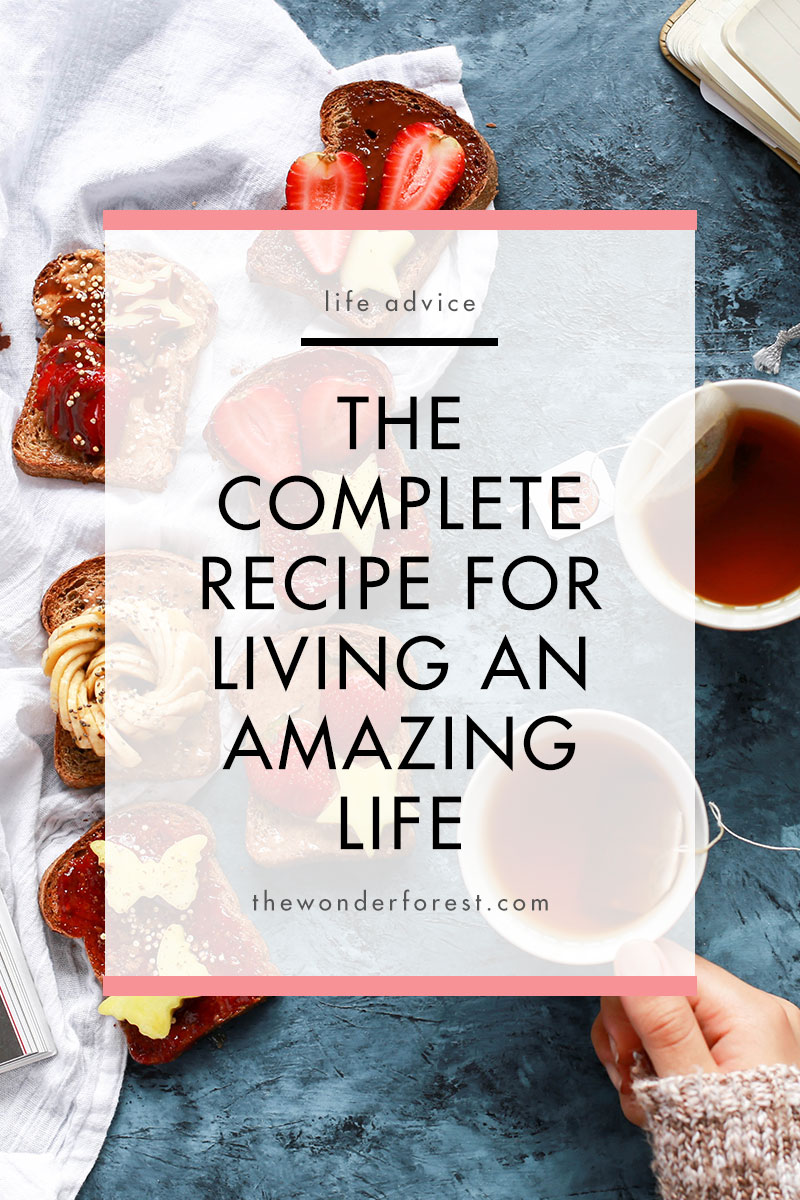 I still remember that sickening feeling in my stomach, that hot day in August, almost two years ago.  I was sitting in my car, in the parking lot of my office building.  There were only 15 minutes of my lunch break left, so I was hurriedly scarfing down a slice of pizza.  My air conditioning was broken, and I was sweating profusely in my black, company t-shirt. Yet, I still couldn't bring myself to go back inside, back to my desk.
"Holy sh*t," I thought to myself, with my stomach in knots. "How did I get here?! How has this become my life? Didn't I want to travel the world, live in Mexico, start my own business, and be skinny by now?!" My mind and heart were racing.
"Is this all there is? Oh my God, have I wasted my twenties?!"
Not knowing what else to do, I mustered enough energy to take my sweaty, exhausted, and uninspired self back to my desk.  Moments like these helped me realize that I needed a change. A BIG change.  They showed me what I'd been missing all along – excitement, purpose, wonder, creativity, strong relationships, self-care.  Over the last two years, I've rearranged my life around those things that matter most.  I feel good now.  Motivated.  Happy.  And recently, I woke up with an idea in my head.  A full life – one with excitement, purpose, wonder –  is like a full, delicious, balanced meal. Gosh, I'm weird when I sleep. But it's true! That's how I've been able to rescue myself these past few years.  I've slowly but surely made my life look like a colorful plate of delicious, healthy, filling food. Stick with me.
In the deepest part of my rut, I'd been theoretically eating a plate of pasta noodles with no sauce on it.  Just cardboard.  My life was boring.  I was a living zombie. If your life is like a steaming pile of cardboard, like mine was, here are some suggestions to make your life tastier, juicier, healthier, and more exciting! How? Fill your life like you'd fill a plate, like this:
Add Your Protein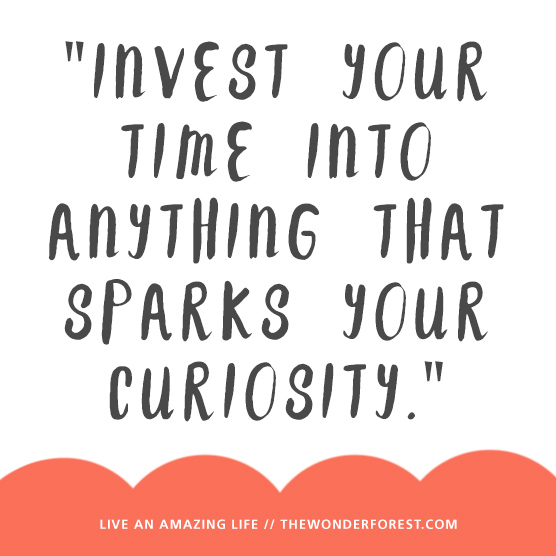 Chicken, fish, beef, turkey, nuts, lentils.  The main event.  The part of the meal that keeps you full and satisfied for hours.  So what is the protein in your life? What is the main event – the thing that keeps you satisfied and fulfilled? For me, the cornerstone of life is my purpose.  The thing I'm here on this Earth to do.
Two years ago, I had no idea what my purpose was.  Honestly, I'm still not 100% sure! But I wish I'd tried, at least, to figure out what I'd been slightly interested in.  I wish I would've asked myself: what makes me excited to get up in the morning? What do I enjoy doing? Writing, painting, salsa dancing, traveling, cooking, reading articles about interior design? What am I good at? What do I always daydream about? Which blogs do I read? Which podcasts do I like?
Invest your time into something – anything! – that sparks your curiosity.  Protein is necessary to any satisfying meal, and purpose is necessary to a satisfying life.
Add the Carbohydrates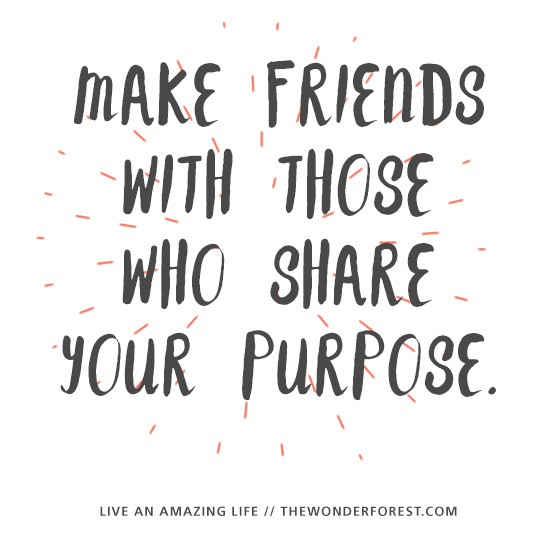 Rice, potatoes, pasta.  The good stuff.  The grain, the starch.  And, I know.  Healthy-food gurus are probably smacking their foreheads right now.  But I can't deny that a small portion of carbs makes me feel warm and cozy inside.  Without it, I just wouldn't feel all-the-way full! So what is the equivalent of carbohydrates in a well-balanced life? Something that makes you feel warm, cozy, and full?  For me, it's meaningful relationships.  Without a robust social life, my life doesn't feel full.  I'm truly happiest when I'm surrounded by genuine, goofy, kind-hearted people.  
You can ask yourself: Which friends make you leave with more energy than when you arrived? Which outings make you buzz with excitement, long after the activity is over? Concerts, brunches, group dinners, dance nights, wineries, movie nights? You can take it a step further – you can even develop friendships with people who share your purpose! For example, in Chile, I met friends in a language-exchange group, since I've always loved speaking Spanish!
Vegetables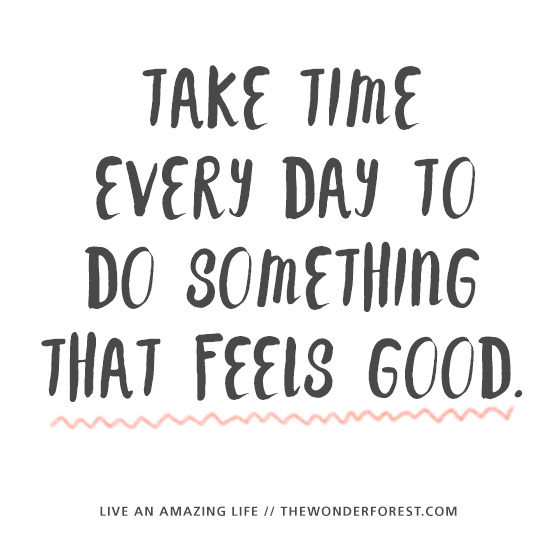 Broccoli, asparagus, spinach, leafy lettuce.  Although vegetables may not be the most glamorous part of the meal, they make us feel good, healthy, and fit!  What are the vegetables in a balanced and fulfilled life? Something that makes us all feel great and healthy? Self-care. Two years ago, back in my old job, I completely neglected myself – all self-care was out the window.  I didn't invest in my emotional, spiritual, or physical health at all.  I was just too tired and fed-up to do anything for myself.
I wish I'd carved a little bit of time each day to do something that felt good, like going to the gym, cleaning my room, listening to an inspiring podcast, reading a funny book, or taking a warm, bubble bath. Self-care helps to balance out a satisfying life.  And with the vegetables, our delicious, colorful, variety-filled meal is almost complete.  Yet, what would a meal be like without a little flavor? Without a little spice?
Don't Forget the Herbs and Spices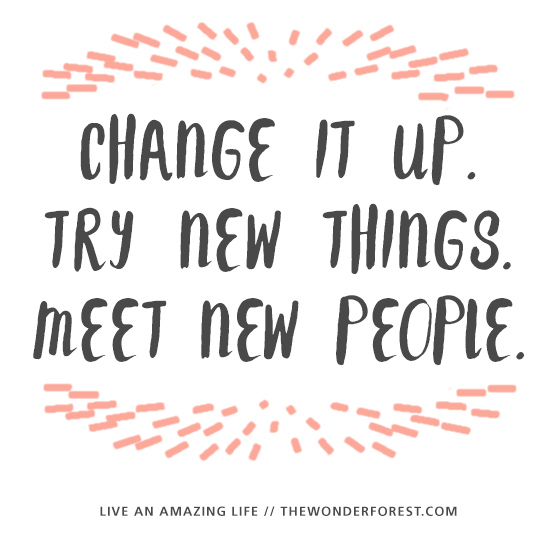 Pepper, onion powder, garlic, salt, cayenne, cilantro.  These things can transform a bland meal into a meal bursting with flavor and taste.  So what is that extra spice in a well-balanced life? New events. Changing things up, trying new things, meeting new people, traveling to new places! Every month, I try my best to attend interesting seminars, read exciting books, try new recipes, and travel to different cities! When I think back on my life two years ago, every day was exactly the same – with no end in sight.  That's why it's so important to me that my life looks a little different day to day.  Herbs and spices round out a delicious and satisfying meal of protein, carbs, and vegetables, just as new events round out a satisfying life of purpose, meaningful relationships, and self-care. 
What do you think is important for a full and satisfying life? Let me know in the comments below!
Last Updated on