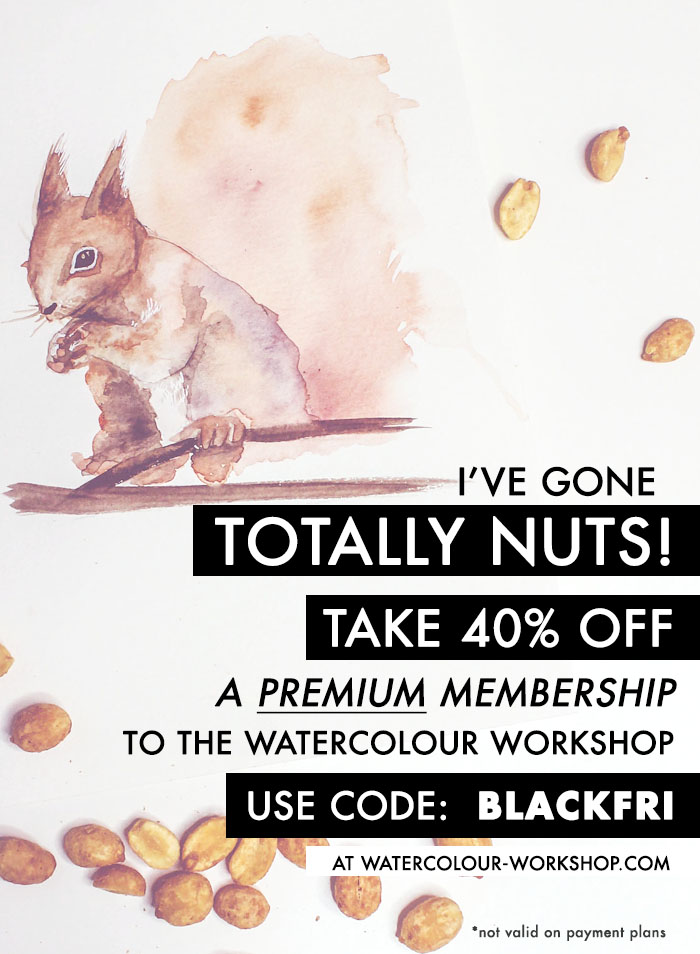 Happy Black Friday!
As many of you know, I run an online members only Watercolour Workshop where I teach the fundamentals, tips and tricks of watercolour painting.  Members are guided step by step through a library of video tutorials and projects which will help take them from beginners to bosses! 
The workshop comes complete with nearly 30 video tutorials not found elsewhere, a traceable sketch library, supply shop, and dedicated Facebook group.
From now until 11/27, you can save 40% off of the Premium membership by entering code BLACKFRI at checkout.  Now is the perfect time to join as new videos and content are soon to be added!
Click here to join the Watercolour Workshop and see what it's all about!
» Need blog topic ideas? Check out 365 Blog Topic Ideas on Amazon!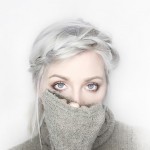 I am an online entrepreneur/artist helping other creatives kick butt in the real world. When I'm not running the Wonder Forest blog ship, you can find me teaching in my Watercolour Workshop, creating artwork for phone cases and home decor, whilst managing the daily tasks of Dana Fox Creative. Visit me at the links below if you wanna be friends and check out my Instagram stories for behind the scenes bits!