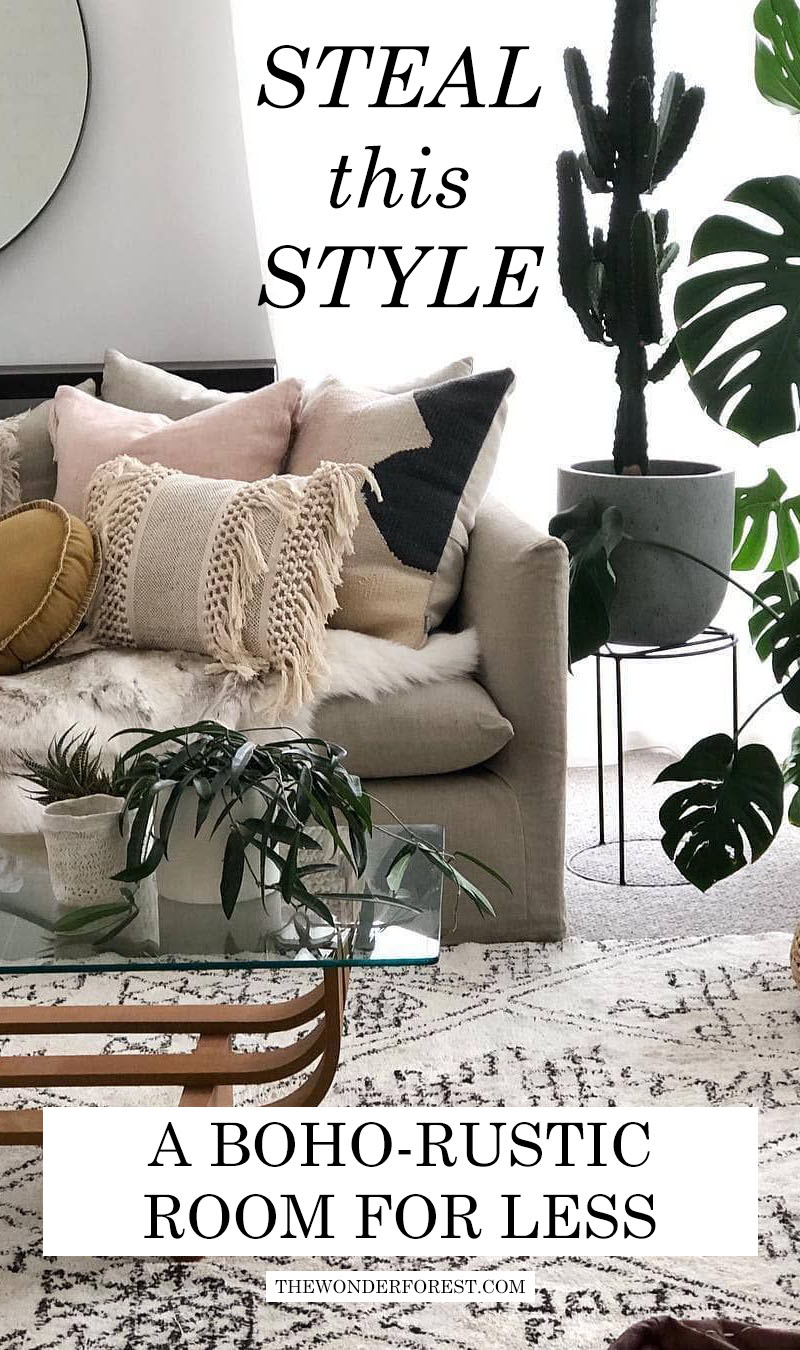 I'm a little bit obsessed with shopping for home decor and choosing items for my own wishlist, so I felt like trying something a little new around here.  I've found an image of a living room that I love (and I hope you do as well!) and have scoured online shops looking for similar items to make this room a reality.  I wasn't able to find where this photo came from originally, unfortunately, but it's too lovely to not share and steal style from.
This room is giving me ALL the feels.  It incorporates so much texture and softness with natural elements that just make it look SO cozy.  There's something about a bohemian meets rustic meets mid-century vibe that I can't help but love!
If you want to pull together a room like this for yourself, I've done some digging for you!  I've managed to find similar items to those pictured in the photo, along with a couple of different options based on cost and personal style below.  You'll find the main items you need to get this same look for less all in this easy-to-shop post.
Total Cost: $650 (low) / $1350 (high)
Mirror:

---
Rug:

---
Sofa Decor:

---
Coffee Table:

---
Living Room Extras:

---
*Please note that this post is NOT sponsored. I really do shop at Wayfair constantly ;).  Affiliate links are included due to all of the digging done for this post ;).
How did I do?  If you like this type of post be sure to let me know in the comments if you'd like to see more.  Until then, I'll be over here with my credit card in hand.
» Need blog topic ideas? Check out 365 Blog Topic Ideas on Amazon!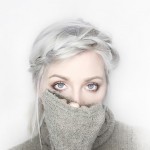 I am an online entrepreneur/artist helping other creatives kick butt in the real world. When I'm not running the Wonder Forest blog ship, you can find me teaching in my Watercolour Workshop, creating artwork for phone cases and home decor, whilst managing the daily tasks of Dana Fox Creative. Visit me at the links below if you wanna be friends and check out my Instagram stories for behind the scenes bits!