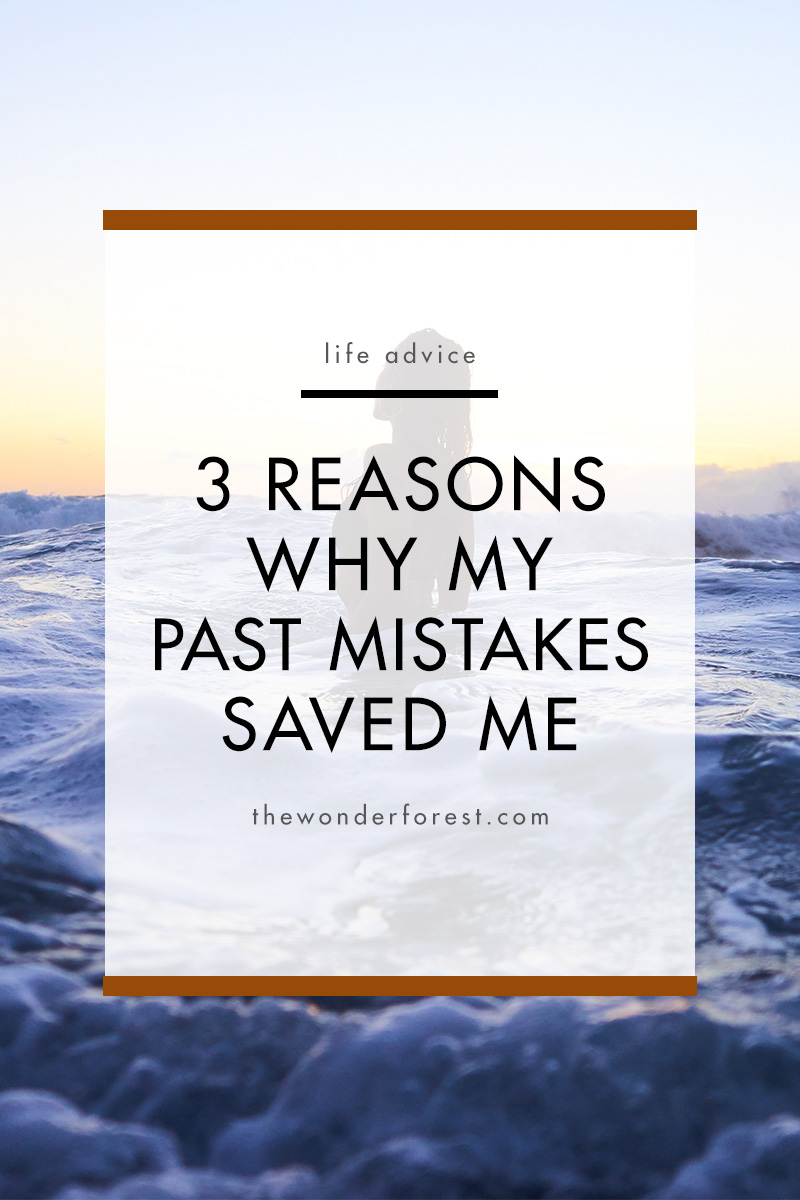 Okay show of hands, who has already messed up their goals for this year? I'm kidding. Seriously though, as I think back to 2016, all I see are my short comings. As a small business owner, we are constantly trying to be innovative and be better. I want to encourage you with a thought today: today's mistakes can save you from tomorrow's catastrophes. Mistakes are just little bumps in the road. Yet we fear them so deeply. Is it our perfectionist mindset? The need to compete and stay on top of the game? Or wallowing self doubt? Whatever the case maybe, relax for a moment. I'm going to give you 3 reasons why my past mistakes saved me and I hope you think them over.
They Taught Me to Aim Higher
I made many mistakes in my business in 2016. For example, in the middle of one of my busiest seasons, I switched the brand of one of my most used supplies. Handmade should be made with love, but also stability, and my decision wasn't stable at all. I didn't test the new brand first before using it on my products. This cost me SO much time and money in the long run when customers started complaining about my product quality. And quality is my passion! Lesson learned. Aim for higher quality by doing the proper testing before they reach the customer's hands. Humble pie never tasted so bitter!
They Showed Me My Strengths
Mistakes are scary because they are transparent. We see our weaknesses and that is not easy to swallow! But on the other hand, when our strengths are exposed, we see things in a new light. Finances and math are not my thing. I'm an art geek at heart. Give me a box of crayons and paper, I'm rejoicing. Hand me a spreadsheet with numbers and I'm instantly transported into the sweaty mess of a teenager sputtering through basic math calculations. Thank the Lord for calculators! Knowing this about myself, it's no wonder last year my business balance was a bit, well, unbalanced. Luckily my husband loves that stuff and I let him take the reigns. It was so freeing! Not just so I can create more but I knew that part of the business was in better hands. I didn't have to be a math whiz. I just needed to have help  This leads me to my last lesson.
They Taught Me How to Say NO
There are plenty of moments in business when you will say "yes!" gladly and proudly. Whether we need extra help, are given opportunities for amazing collaborations or just super cool moments in entrepreneurship, we want to say yes. The thing about mistakes is we don't often get the lesson until the test is over. We don't have to say yes to everything that comes along, but in the beginning, we sometimes feel like that. If we say no to a custom order (for example), we might feel guilty because we are losing that money. And who wants to say no to money?! Not me! But the more you do this and the more you grow in your business, the more it becomes evident that you can't be everything to everybody. And that is okay! The right people will find you and love what you do. The right projects will come along. You don't have to sell out. There were times I did certain "Yes" projects for profit but I used that money towards passion projects. Eventually, my tribe grew and things took off.
Mistakes are not fun. We will never like them as they are happening. It may feel like the end of the world and you might want to give up. Close the doors and walk away. Hang in there! These are the bricks to the staircase. These are the moments that will be used to inspire people. My mistakes saved me and my business because they showed me just how strong I really was. Just how hard I wanted this. Just how awesome being your own boss can be. So I encourage you. Hold on. Don't give up. And write down everything as you're going through it because someday that'll be your victory speech.
Last Updated on