Painting skin colors was always one of the most intimidating techniques to master in my artistic career. It was equally one of the most rewarding skills to gain and the best part is that there is a fairly simple artist secret that can help you create a range of skin colors that look more realistic than using a pre-made peach acrylic color.
The formula consists of just mixing the primary colors (red, blue and yellow) in a particular order and in different amounts using white to achieve lighter skin tones.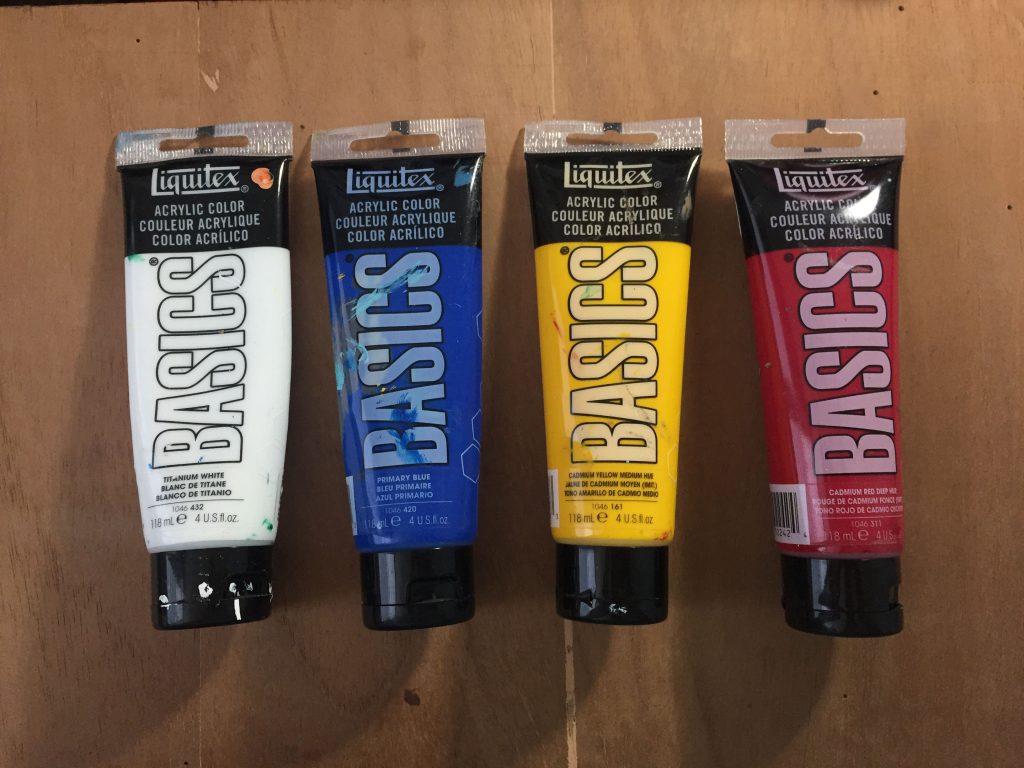 For this type of paint I have found that the Basic Liquitex range of acrylics is a good place to start learning and experimenting.
The colors and hues are important to take note of as different colors will give varying results. I get along best with primary blue, cadmium yellow medium hue, cadmium red deep hue and titanium white. 
Step 1
Make a light sketch of the face you are painting to use as guide.
Step 2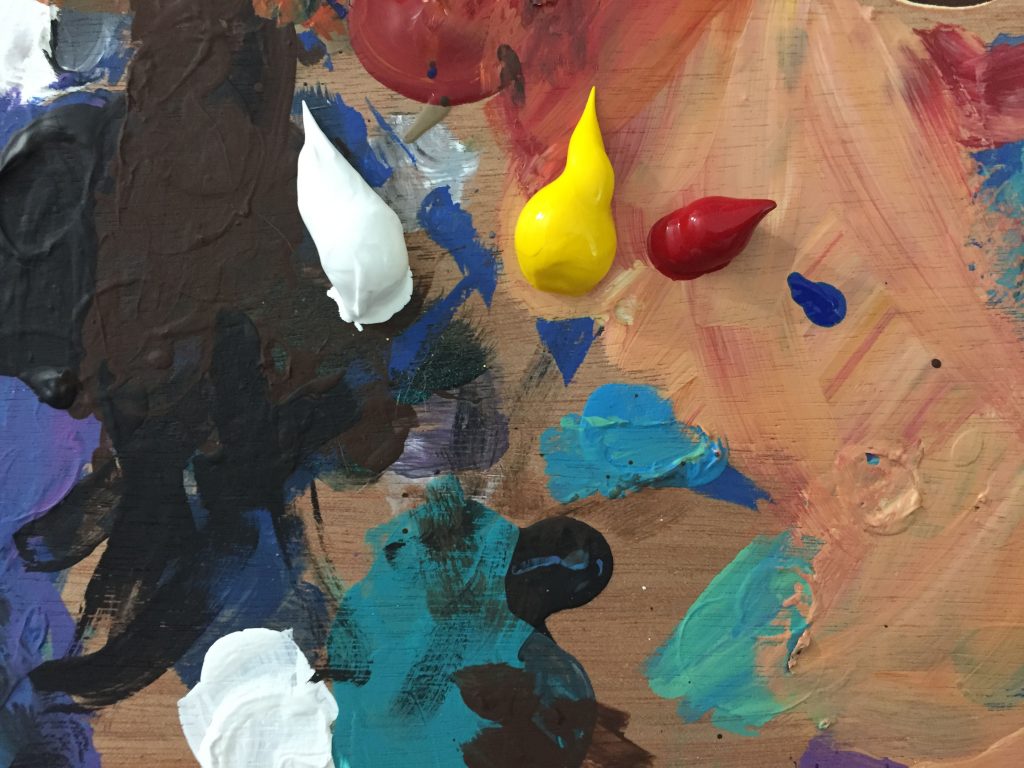 Apply a dab of each color to your palette following the ratio of the following picture where you have twice as much yellow as red and a small bit of blue, depending on how dark you would like to make your skin color.
Step 3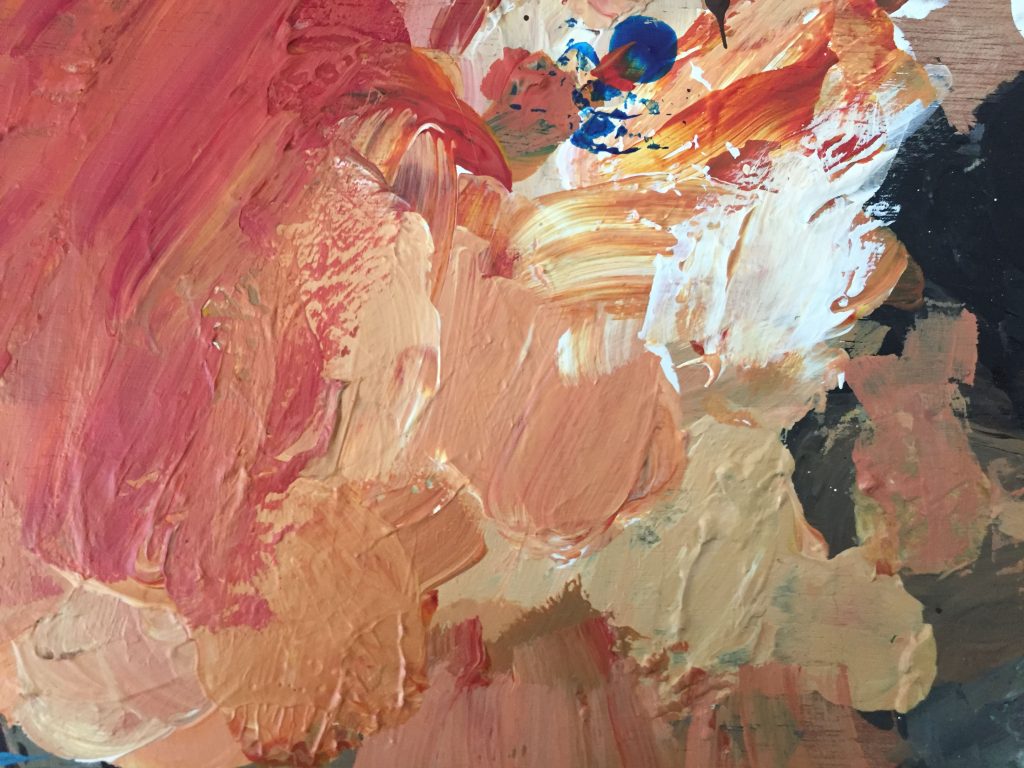 Mix the red and yellow together, adding red slowly to the yellow until you achieve a light orange-like color. Adding too much red all at once can be fixed by mixing in more yellow.
Once you have achieved this, you can add blue in even smaller amounts and being even more careful to make sure your color does not end up too purple.
The key in this step is to experiment and see what tones and colors you get.
Add white to tone the colors down to a more skin like appearance. In the following picture you can see my palette and all of the skin tones I made after mixing these colors in varying amounts. 
Step 4
When beginning to apply the paint on to your desired surface, use water to thin out the paint in the first layer. This will also give you room to build up the paint layers as you go along.
Make sure you cover the entire area of the face you are painting using this first layer as an opportunity to roughly map out the light and dark areas of the face. 
Step 5
Start building on the layers using less water to thin out the paint. Use a smaller paintbrush to define areas like the nose, eyes and mouth.
This may take a few layers of experimenting and remember, if something does not look right, you can cover it up with a new layer of paint.
When you are done, add features like the eyelashes and eyebrows with your choice of hair color. 
This may take a little bit of practice but I am sure anyone can become a master at mixing skin tones!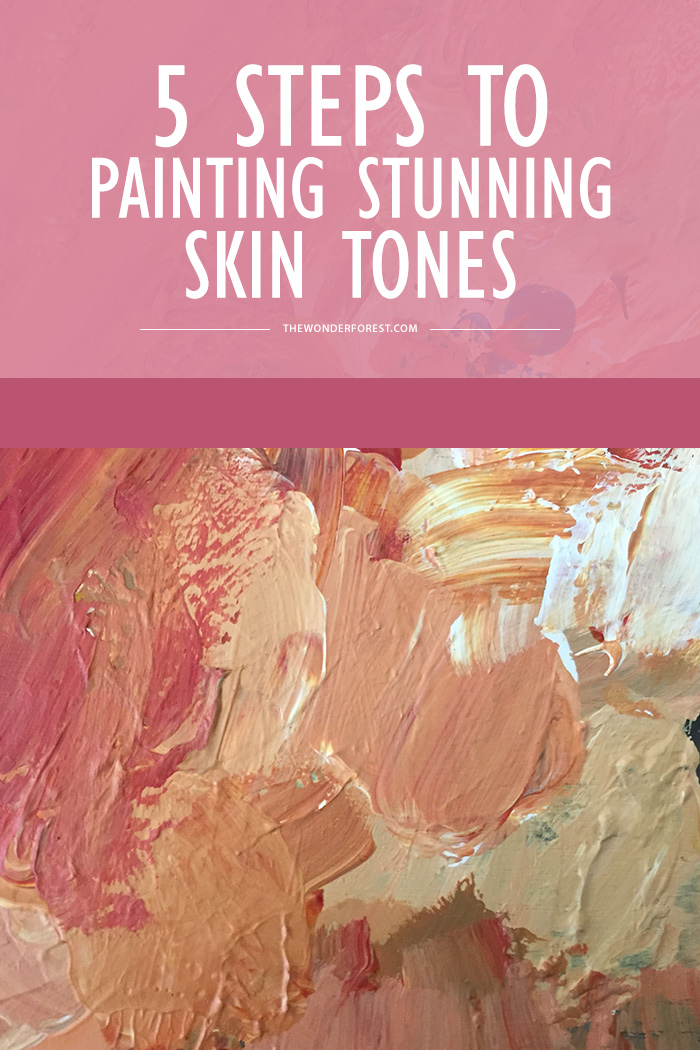 Last Updated on