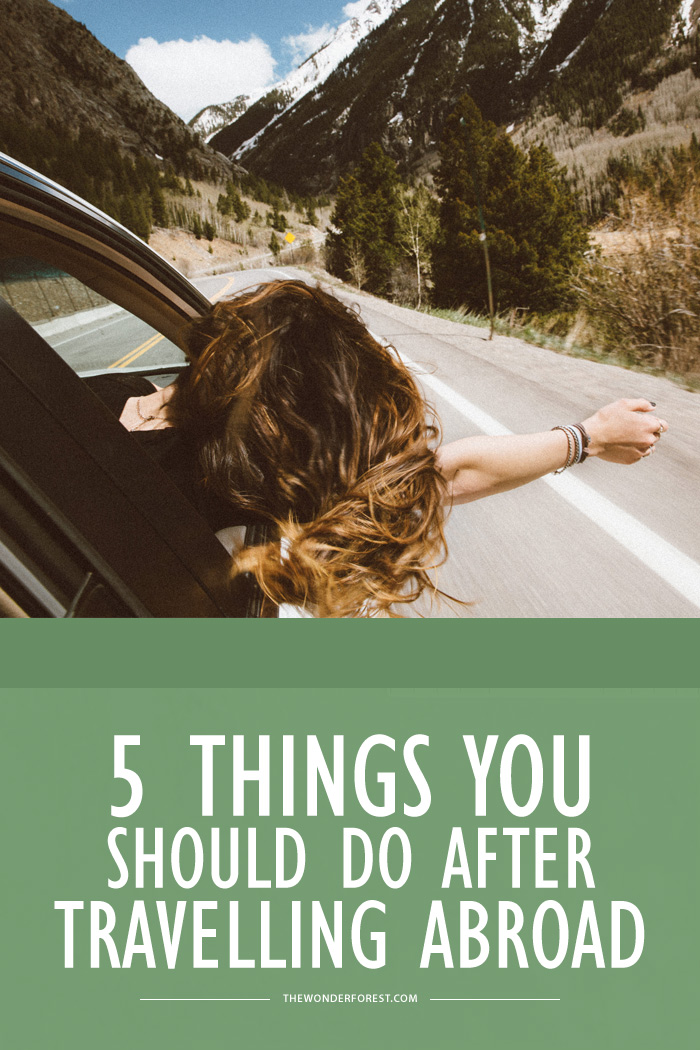 It's no secret that going on a vacation or a long-term stay outside your home country will alter your normal routine upon reentry into the US, and coming back into the office nine to five can be a huge obstacle for some people. But you don't have to find yourself in that category. Make sure you're aware of what situations might cause you stress.
If you aren't sure what that might entail, don't worry. The below five tips will help you prepare for your return.
Make Your Last Day Abroad a 'Recoup' Day
Ease up on the mojitos and late nights during your last day. Take this time to rest and start to move your body clock back into its normal weekly patterns. Read a book you didn't get to while exploring on your vacation. Give yourself plenty of time to return. When you come back from time away, it's extremely important you don't arrive more exhausted than when you left. Relax. That was the whole point in the first place.
Since travel stress can impact your health, also make a point to check in on your medical health. When traveling abroad, your body can be exposed to an array of different things that it isn't used to. If you don't have a primary care doctor, find a testing service center near you. Travelling and relaxation is great for your health, but if you've been out of the country for a substantial amount of time, it's always good to make sure your medical health remains where you left it.
Go Over the Tasks You Expect Upon Return
Give yourself piece of mind by preparing a list of tasks you need to do once you're back at home and in the office. Don't let the list get too long though — you don't want to overwhelm yourself with tasks you can do nothing about. All you're looking for is simply to organize yourself before arriving to give yourself a head start. Maybe even consider an email purge with this handy email trick.
Get Back Into Your Normal Exercise Routine ASAP
Many times people tend to fall off the wagon a bit when they're on vacation — and that's okay. A key to getting yourself feeling good and back into the swing of things upon your return, though, is jumping directly back into your exercise routine.
If you find you don't know where to start, begin with a personal assessment before and after your vacation, and go from there. Remember getting back into your routine doesn't require you to be perfect, just active.
Don't Expect to be Perfect
Let's reiterate — perfection is not the goal. Your overall objective coming back from a trip abroad will simply require you to make the effort. It's not going to be easy, and you'll probably have some weird moments. Reverse culture shock is a real thing, and it can leave you more disoriented than anything else. Keep that in mind as you transition back into your normal work day.
Give Yourself a Little Grace and Delegate
Don't be afraid to admit you might need help getting caught up. Nothing is worse for your mental health and for the environment in the office than being too proud to delegate a task that is holding you and the team back from moving forward. Delegation isn't a sign of weakness. In reality, it's a sign of a great leader recognizing someone else in their team is able to do a better job than your current capacity allows — and that's ok.
So keep in mind as your returning home from your trip abroad that it's not going to be without incident. In fact, you'll probably have a few difficult situations to deal with, but if you're ready and expecting something along those lines, it will be easier to mitigate the damage.
Last Updated on