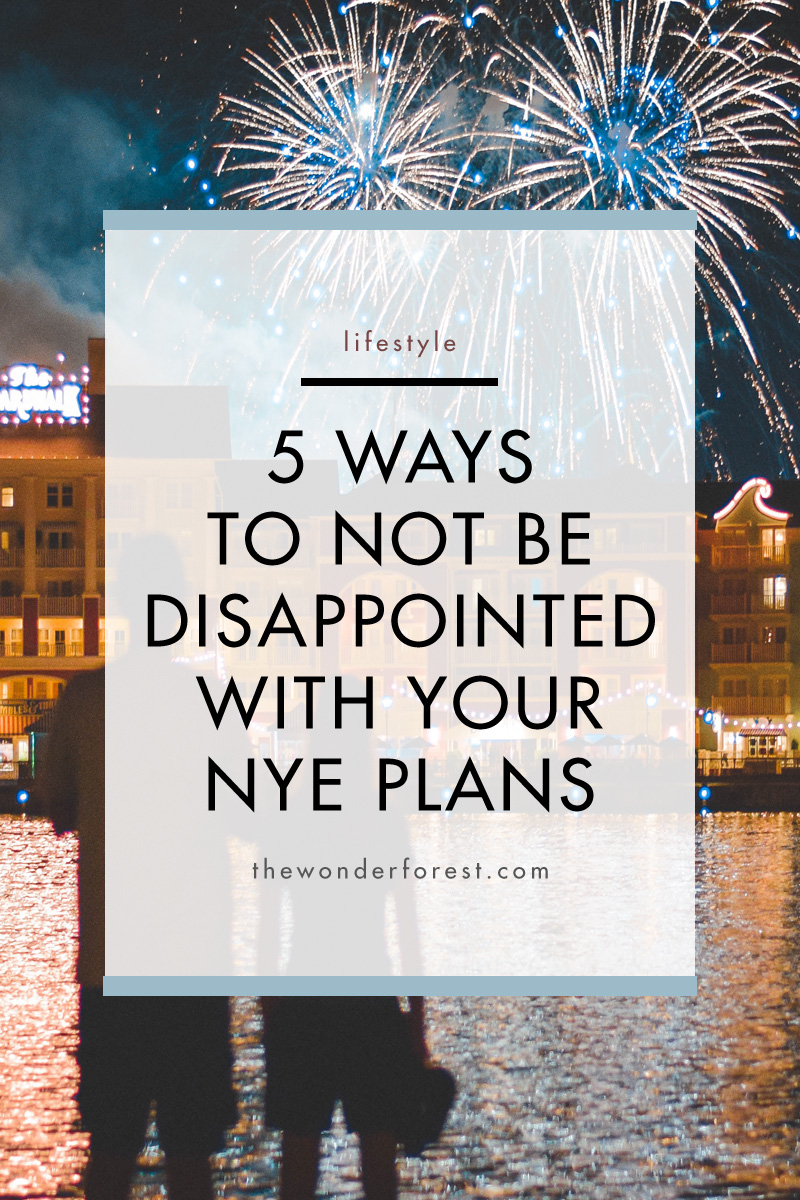 We've all been there before – you spend months agonizing over the perfect New Year's Eve plans trying to determine which party will be the most fun and where exactly you want to be (or rather, who you want to be with) when the ball drops at midnight. You finally formulate a strategy to party hop between three different events, choose the perfect outfit, and get your hair and makeup just right, only to end up getting so excited that you drink way too much and pass out on the couch while everyone else rings in the new year. Or you spend the entire evening chatting up that cutie you just met only to find them kissing someone else at midnight.
Either way, NYE has a way of getting so hyped up that you can't help but be disappointed by the anticlimactic outcome. You wake up the next morning regretful and hungover, vowing never to drink again – not the best foot on which to start off a new year. For years, I repeated this pattern over and over, always certain that I wouldn't make the same mistakes as before. But after five discouraging NYEs in a row, I finally realized I needed to change how I was approaching this overrated holiday.
Maybe I'm just getting older, but the idea of getting blackout drunk and making out with a stranger in a bar just doesn't really appeal to me anymore, nor has it ever really led to me looking back on the night and thinking "Wow, I really did NYE right this time!". If you are tired of being disappointed every January 1st, here are a few tips for making NYE plans that won't leave you wishing for a do-over:
Make a Plan And Stick With It
For me, a lot of the anxiety around NYE plans always came from trying to decide which parties I was going to attend. It was a classic case of FOMO and wanting to be a part of everything fun that was going on. I have found that if I choose an activity a couple weeks in advance and stick with it, I feel much less stress in the weeks leading up to NYE because I already know exactly what I'm doing and who I will be with.
Set Yourself Up For Success
Think about what your goals are for the upcoming year and then do something that will get you started on the right foot for achieving those goals. If you want to get in shape, lots of cities have midnight runs that you can participate in. If you want to spend more time outdoors, get some friends to climb a tree with you that has a good view of the fireworks. If you want to focus on self love, spend the evening by yourself journaling, meditating, or doing something creative. I'm guessing that few of us have the goal to be hungover more often, and yet that is how many of us end up spending the first day of our new year.
Don't Waste the Night on Drinking
People have a tendency to go overboard on NYE, but you can go out drinking with your friends any night of the year. Take advantage of the momentum the fresh start of a new year gives you and use it to make good drinking choices, maybe even gather a few friends who are willing to do a sober NYE with you! Not only will you remember the night better, you will feel much clearer the next day and be more capable of tackling whatever resolutions you've chosen to make!
Create Your Own Midnight Tradition
One reason NYE can be stressful is the pressure to find someone to kiss at midnight. If you are single, especially if most of your friends are in couples, this can be a particularly disappointing moment of the evening. Avoid the unnecessary let down by creating a plan with at least one friend that the two of you will do together at midnight instead of spending the evening looking for someone to kiss. Perhaps when the clock strikes 12 you can share your resolutions with each other, write down five things you love about yourselves, or feed each other a chocolate strawberry! Whatever it is, make it fun and meaningful and stick with it!
Be With The People You Love
At the end of the day (or night), having fun on NYE is really more about who you are with than where you are. You can be at the biggest party in town and still have a terrible time if you're not with a group of people you love. Gather together a few friends you know you will have a good time with no matter what, and just make sure you all end up together, whether you're playing a board game at your house or dancing it up in your city's hottest club. Stick together, look out for each other, and support each other in ringing in the new year without having to repeat the dispiriting patterns of the past.
Last Updated on