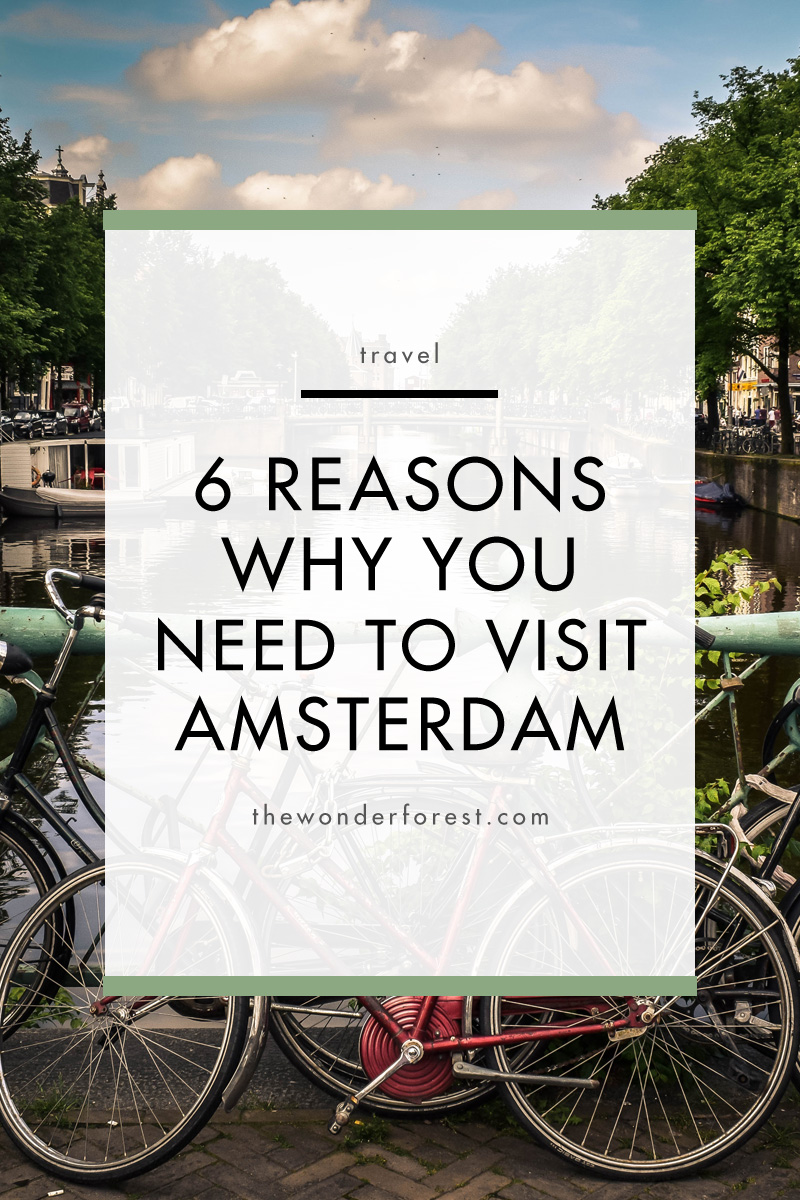 Amsterdam quickly conjures up images of the red light district, space cakes and wild nights. And while all of those things are true, the city has much more to offer than a bustling party scene. The following are our top six of many reasons you need to get to the 'dam.
Bikes, Bikes, Bikes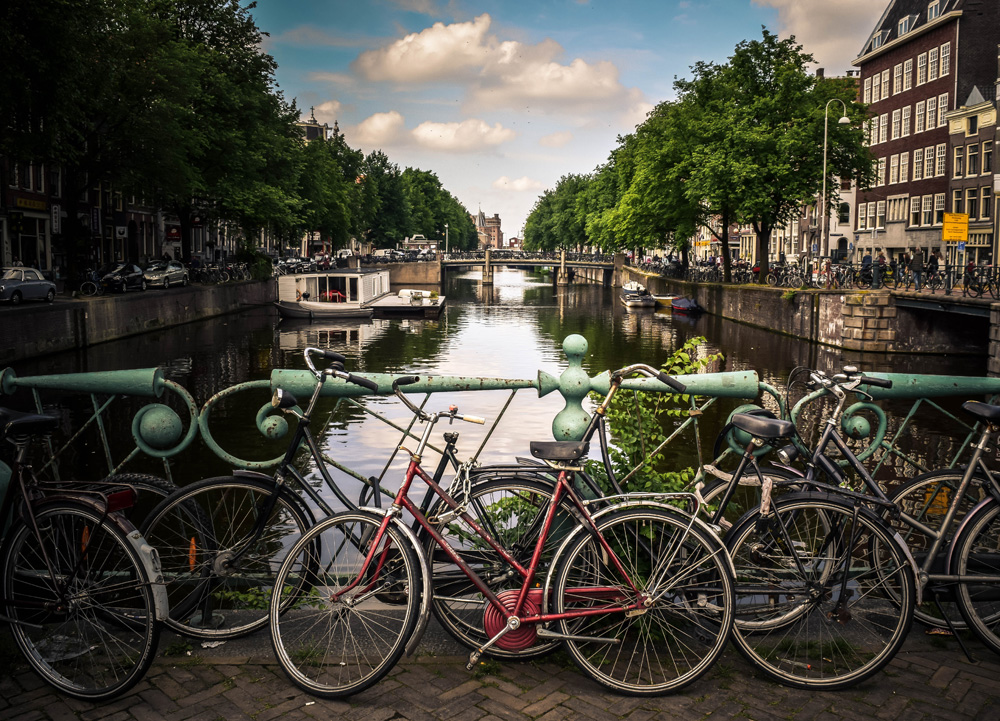 The Dutch are known for biking and nowhere is it more prevalent than in Amsterdam. In fact there are actually more bikes than people in the city. With their own traffic lanes, and priority over both cars and people, bikes really do run the city.
Join a bike tour and see the city by pedal, or opt for the DIY version and rent a bike for about €10 to explore Amsterdam yourself. Either way be sure you get a crash course in the rules of cycling. It can be chaotic with tons of bikes on the streets, so do your best to keep the peace.
Lounge in Vondelpark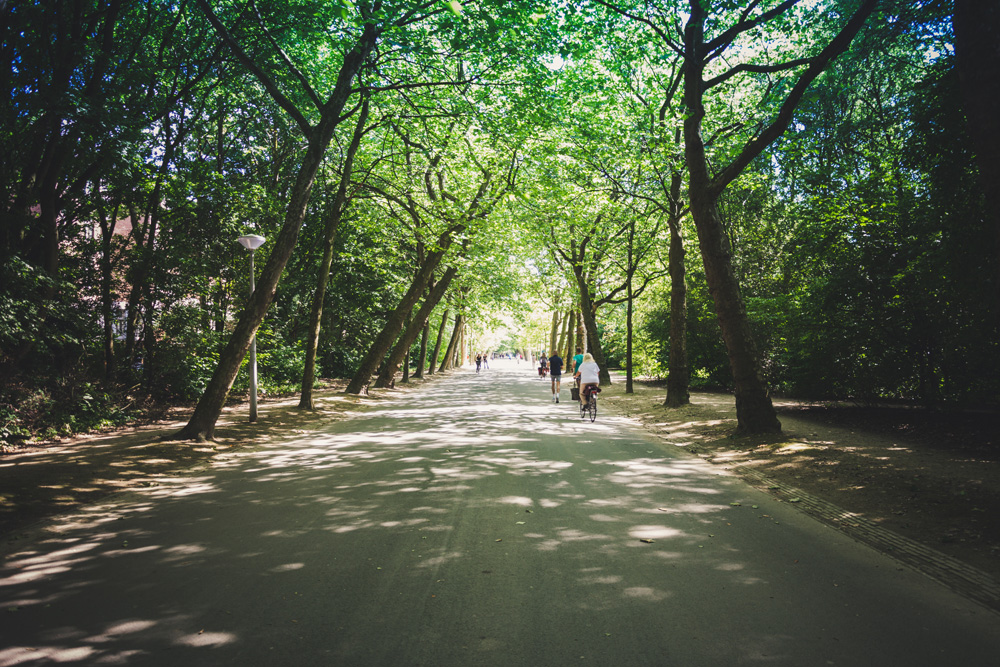 Situated prominently in the city near the Rijksmuseum & Van Gogh Museum (both of which are worth exploring as well) is the relaxing Vondelpark. As Amsterdam's biggest park, this massive slice of nature is a tranquil escape from the bustling town.
The park has a large amount of grassy areas to chill out, various ponds and fountains, as well as a variety of wildlife and of course, tulips! You are likely to find families having picnics, kids playing ball, friends cycling through and all different people of various ages. The wide cycling paths are perfect for biking if the lanes of the city are too intense for you.
It's definitely worth spending a few hours relaxing in Vondelpark when you need to recharge before exploring more.
Beautiful Canals
You cannot miss the numerous canals wrapping through Amsterdam. The distinct look is unique to this city and provides the perfect backdrop for a photo op! Be sure to hop on a boat as well to really explore the canals, or take a boat cruise for a great tour the city. But even just sitting on the edge and dangling your legs as you watch all the people pass by can make for a relaxing afternoon.
Creative and Artistic Culture
From Rembrandt and Van Gogh to modern street artists and independent gallery owners, Amsterdam has long been a creative and artistic hub. If you're not interested in the large, more traditional museums, go explore one of the many independent galleries (most for free!). Or just head to Jordan, a quiet urban area to check out the colorful murals on almost every street. You are bound to be inspired by some art in this city.
Indulge in Some of the Best Fries You'll Ever Eat
While I originally stumbled onto this place by accident, I soon found out VleminckX Sausmeesters was the home of the most famous fries in Amsterdam. Just a small hole-in-the-wall shop with only one item on their menu, these fries are absolutely to die for and should not be missed!
Wrapped in a paper cone, it's highly recommended to top your fries with one of their 25 different sauces (mayonnaise is a classic!). It's the perfect afternoon snack for wandering around town or plopping down next to the canal and people watching.
One of the Best Pride Festivals in the World
If you can make it to Amsterdam the first weekend in August, you will get to experience one of the best gay pride festivals in the world. This progressive city goes all out for a weekend filled with street parties, live music, creative costumes and a buzzing atmosphere for this one epic weekend.
The highlight of the weekend is by far their canal parade – because why have a normal parade when you can have one on boats? Think: rainbow flags, pink boas, good looking men in short shorts, lots of glitter – all cruising down the canal on boats which have been transformed into parade floats. Along with the parade, there is free music with a number of performers playing from the afternoon into the morning.
Whether you want to chill out, explore or eat some delicious food – there is something in Amsterdam for everyone. This progressive city always has a new shop, gallery or event popping up – it's hard not to love Amsterdam!
Last Updated on