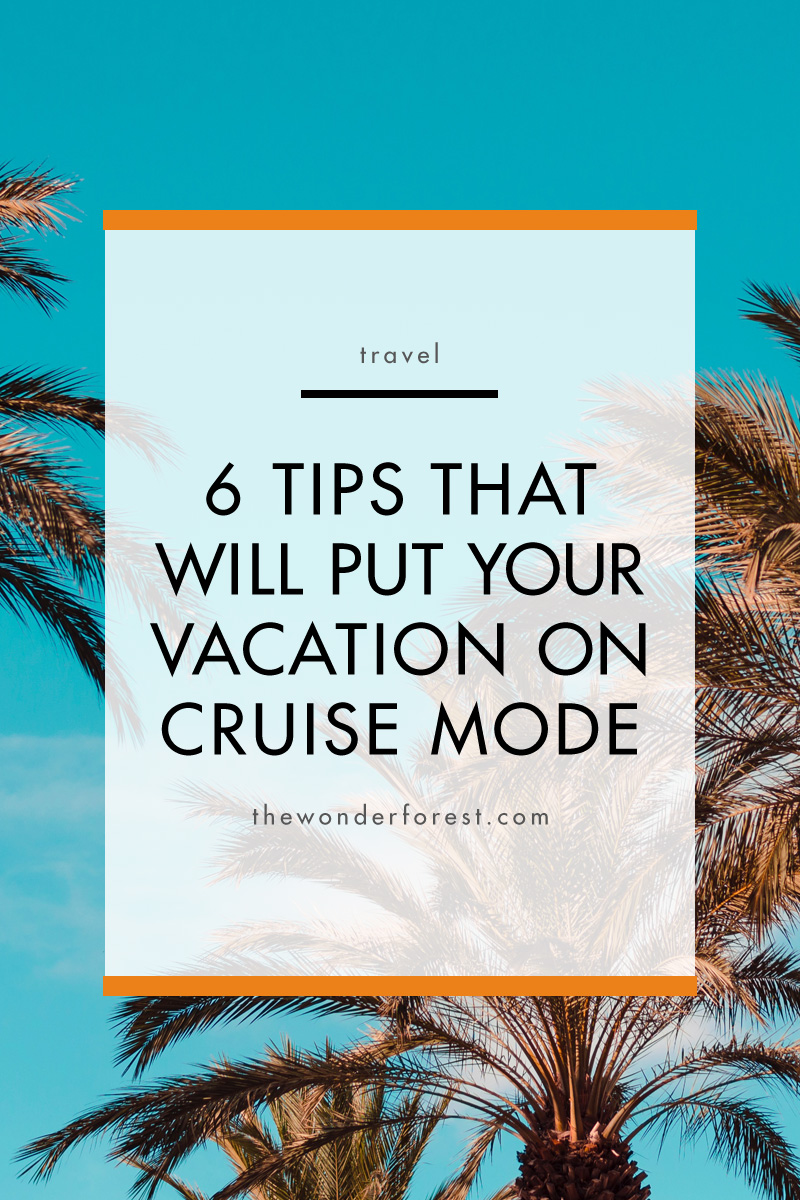 Planning a vacation can be both exciting and stressful. There's a lot to think about—from having the proper travel documents, how you'll pay for it all and where you'll stay, to what to wear, what to do and what technology you'll need while traveling. Check off a few of these tips that will help you plan your vacation successfully:
Create a Budget and Keep to it
First things first, what's your budget? Have you established one? Unless this is a "money is no object" kind of vacay (which it likely is not), it's crucial to understand what you have to spend before going on vacation. Allocate a reasonable amount of money for hotels, leisure and necessities and pay as many hard costs as possible up front so you know exactly how much you have left to spend when you're actually on the vacation. To save some money, try booking hotels and flights well in advance or researching for travel deals. The more you save in this department, the more you'll have to use during the trip.
Consult a Travel Agent
If you've never been to a certain country and have no idea what you're getting into, it may be helpful to tap into your social network to see if anyone has any insight or tips on where to go and what to do. You can also consult a travel agent. Although it may cost extra for the guidance, these travel agencies are the experts of the land and work with hospitality companies and tourist attractions regularly—which means they may actually be able to get you a better deal than if you were to do it all on your own.
Get Your Papers in Order
Traveling across country borders calls for proper documentation. As soon as you book a trip, make sure that you have your travel papers in order—this includes visas specific to countries and passports. A lot of times, these documents take time to process so the sooner you jump on it, the better off you are in avoiding any hiccups or delays in travel.
Do Your Research
Prior to going on vacation, it helps to do research on a city's culture. Whether it's learning key phrases in a different language, checking the weather or looking up things to do and places to eat, doing your homework will get you acclimated quicker to the new destination so you can ease into vacation that much better.
Prep Your Communication Channels
Technology comes mighty handy when it comes to communications. If you're traveling internationally, be sure to set up your devices so that you have a means to connect with others. Network service providers offer Wi-Fi calling for those who don't have a network plan in a different country. That way, you can still make calls to home or within the visited country once you get connected to the internet at your hotel or Airbnb. For those who need a connection to do work while on vacation, invest in a hotspot, so that you can get personal Wi-Fi wherever you are to send off important work emails in a timely manner.
Download Travel-Friendly Apps
There are so many apps out there that make travel a lot easier and more enjoyable. Download Google Translate if you're staying in a country where the native language is not your own. To add, a currency converter app like Currency can help you figure out just how much everything costs. And for the adventurous, apps like Hotel Tonight and Hopper let you find last minute deals for spontaneous travel decisions.
Jet set your vacation with the aforementioned travel planning tips. When you plan properly and strategically, all the other aspects of vacation will fall into place and make your time off well worth it.
Last Updated on