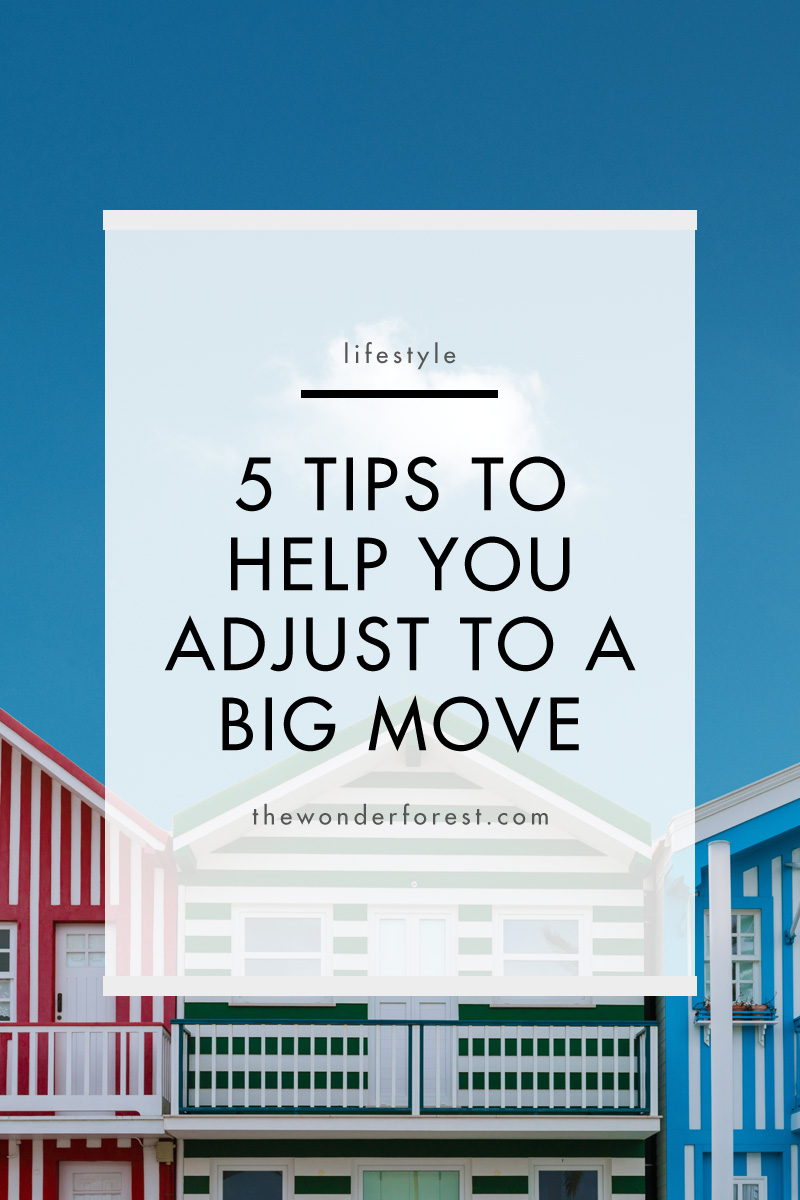 Did you know that moving is HIGH on the most stressful life events list? Think about it, all the packing and unpacking, finding the right home and selling the old home. The most stressful things in any person's life – especially when you have children! Whether you are moving because of the military or a new job, or even just for fun, moving is rough! This article provides you with 5 tips to help you successfully adjust to a big move.
Make a Packing/Unpacking Plan
Whether you are packing yourself or hiring movers to pack your belongings, you need to come up with a plan. What room will you start with? The bedrooms and the kitchen are usually top priority, especially if you have children. As adults we can sleep on the floor or couches, but children need their rooms set up. If you have friends or family members helping you, designate people to different sections of the house. Instead of everyone working on the same room, have them spread out across the house and tackle it all at the same time.
Scope Out The New Neighbourhood
When moving to a new location, you want to get to know your new neighbourhood sooner rather than later. The best way to do that is go introduce yourself to the new neighbours. Bring them a pie, a basket, some flowers, or just yourself. You can also go for walks to see what the general gist of the area is and to find hidden gems (think restaurants, shops and cafes).
Find Facebook Groups In Your New Location
Many areas have a buy and sell page on Facebook where you can sell items you don't need anymore and pick up new items. Facebook also has local groups where you can keep up to date on what's new in the community. For example, Phoenix's Mom Group or Seattle Coffee Lovers. Joining groups like this can help you find friends in your new location quicker. Just go to the search bar and type in " Your city + Hobby".
Try Being a Tourist
Trying to adjust to a new location is difficult when not knowing what's s around you. So, go out and be a tourist! Do your research on your location and make a list of the top tourist attractions to cover. Take time driving around, getting to know the area and determine the nice locations and the not so nice. Being a tourist is a great way to get to know your new location.
Don't Do It All Yourself
Moving does not have to done by just you and your husband. If you have a large home, packing and unpacking can be extremely stressful and time consuming. Hiring movers to help you pack, move and unpack is not as expensive as you would think. Plus, if you are working and in a time crunch, spending every waking moment packing and unpacking can be a lot.