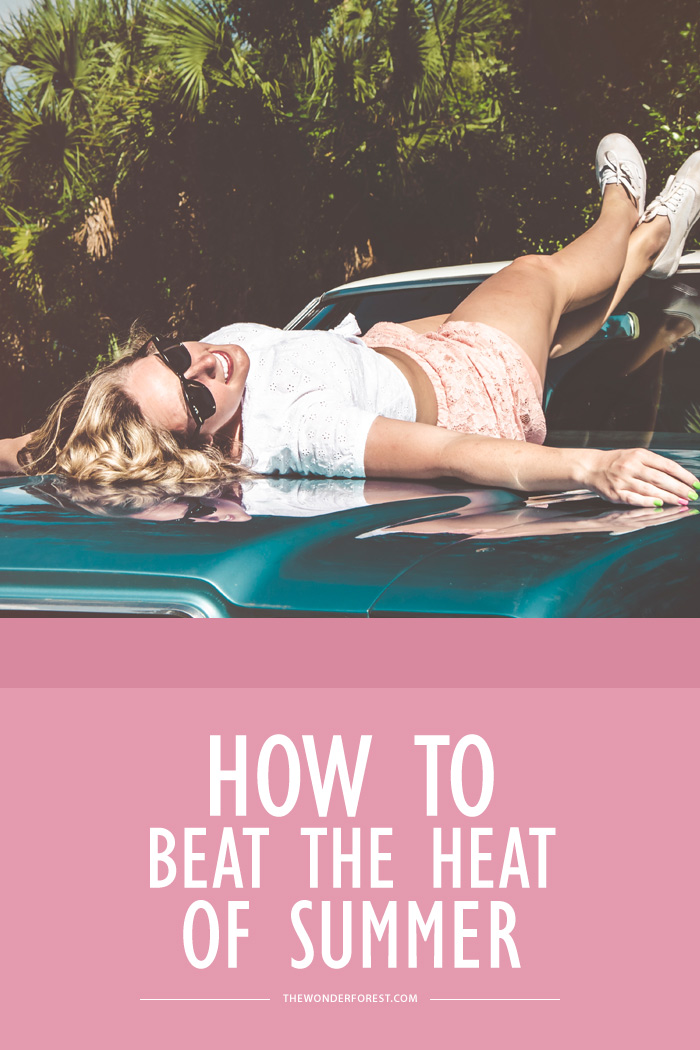 Whether you're on a summery vacation or staying at home and enjoying what the weather is offering, there are certain things you can do to make sure you're staying comfortable in the heat and keeping your skin healthy.
Don't Feel the Burn
Of course, wearing sunscreen is the number one key action to ensuring you don't get burnt, feel sore for the rest of the summer and risk skin damage. I would advise using a higher factor sunscreen than what you think you should use (think 30 or 50 SPF) for ultimate protection. When you're back home, slap on some after sun to soothe your skin.
In addition to skin protection, wear a hat to prevent heat stroke and an itchy sun burn on your scalp. It's also handy to keep the sun out of your eyes (if you don't have sunglasses). 
Watch What You Wear
Black is a colour known for absorbing heat, so you're better off with white which reflects it but be sure that, if the material is light weight, you wear sunscreen under your clothes too (yes, it's possible to burn that way).
Speaking of lightweight clothes, cotton is the perfect choice because it's a natural fabric which allows your skin to breath and doesn't trap in heat and humidity whereas synthetic fibers reflect heat back onto the body making you hot and sticky.
In particular, cotton shorts come highly recommended, as opposed to denim ones. In the heat, walking around in denim shorts can cause heat rash and chaffing between your legs (not cool).
Keep it Close
A temperature controlled bottle will keep your drinks cool so keep one nearby, full of water (water, not pop). Cool water will not only have you feeling refreshed but will keep you hydrated.
It may be old fashioned but a fan will provide a relaxing breeze when you're out in the sunshine. If you don't like waving your arms around in the heat, there are those cute little battery powered ones which do the same job!
Wet wipes are surprisingly handy little things to have around. Yes, they clear up mess. Yes, they get rid of sticky fingers. They also act like a cooling agent. Wipe your sweaty brow and cool down at the same time!
I hope these tips will keep you conformable on your sun-kissed vacation or on a day laying in the sun, and remember, don't stay out too long!
Last Updated on