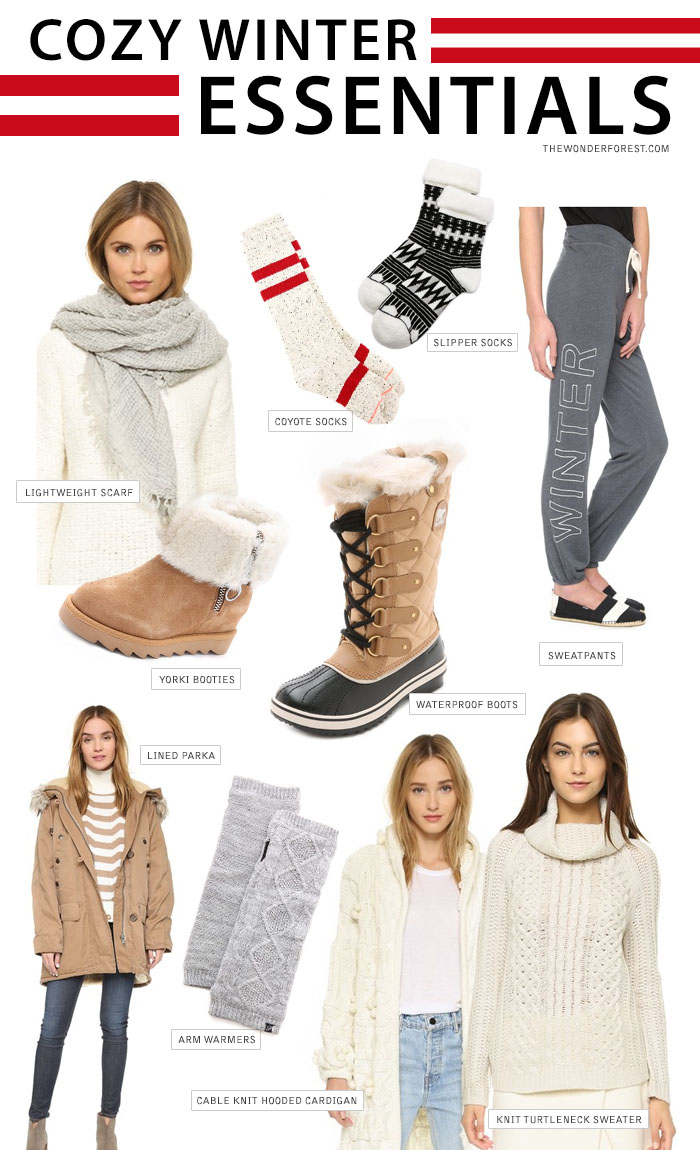 There's nothing better than some good quality winter essentials to keep you warm and cozy throughout the season, whether trekking outdoors or staying in by the fire with some books or your fave movie. It's the one time that cable knit -everything- is in style, and you can't really complain about that, can you?! 
From parkas to socks, I've put together a few of my top cold weather cozies from Shopbop, who just so happens to have a big sale happening right now until November 30th (details below). Here's what I'd totally stock my closet with:
Shopbop's Buy More Save More event is now on! Use code GOBIG15 at checkout to save 15% off orders of $250+, 20% off orders of $500+, and 25% off orders of $1000+. These sales are always fun to shop with friends so you can make a group order and all save! Includes all full priced and sale items.
What would you wear for a cozy winter day?
Last Updated on