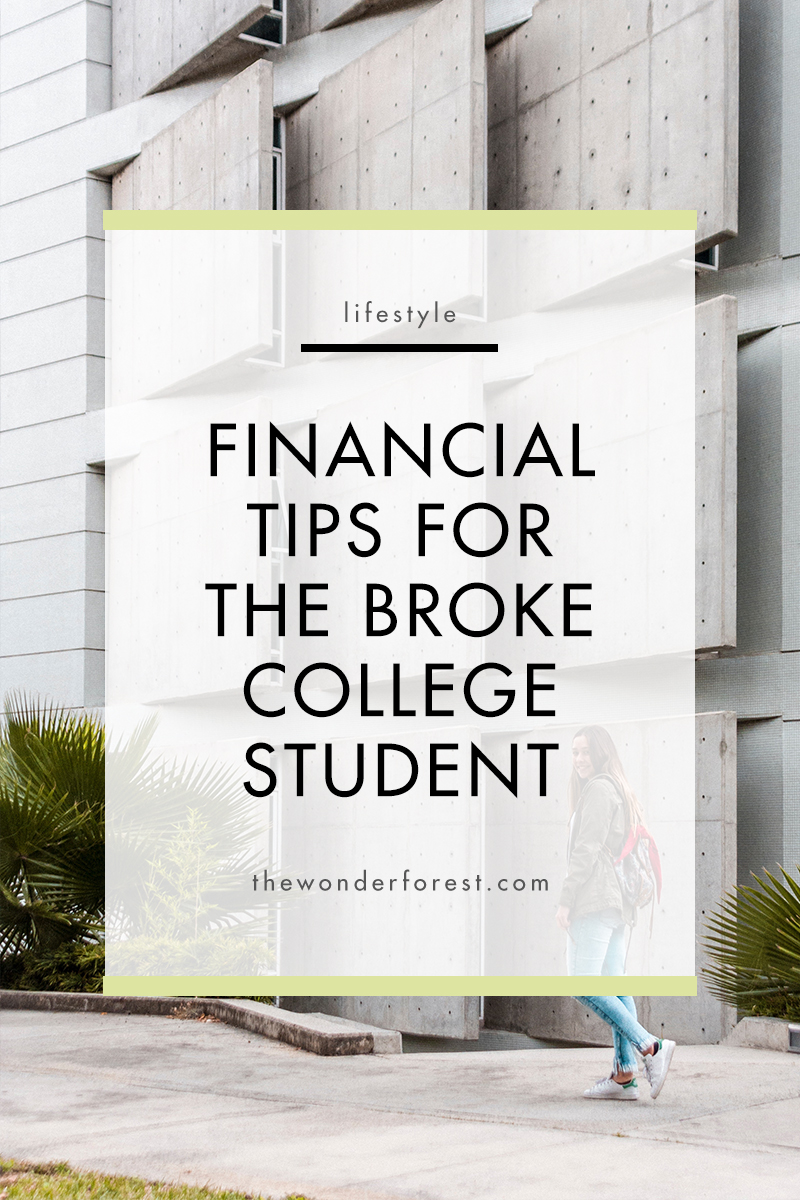 The average college student graduates with over $29,000 in student loan debt. Students often use their loans to cover their personal expenses, which eventually leads to loads of additional debt. Though the costs of college tuition continues to increase, there are a few ways you can still live a fabulous life in college without drowning in more student debt.
Housing
When considering where to attend school, many students consider the cost of college and the majors provided but often forget to take a look at the location. Room and board can be greatly affected by your school's location. For instance, if a school is located in New York City the housing cost will be higher than the room and board of a school located in Buffalo. Keep in mind, the location of the school you want to attend when determining if you should attend that school or not. Make sure to research housing options that offer affordable living.
Splitting housing expenses with roommates can save you a couple hundreds of dollars. If you want to save money you should explore the option of getting at least a roommate. Also, if you are moving for college, part of the college experience is meeting new people and having a roomie is a great way to save and broaden your horizons.
Choose the Right Meal Plan
Some schools require first and second year students to live on-campus and have a meal plan to get the full college experience. However, if you live on-campus and have a kitchen try to cook your own meals. Cooking your own meals is cheaper than having a meal plan. Meal plans usually cost $2,000-3,000 a semester. If you cook your own meals you will be able to track/select what you eat and save a couple hundred dollars. 
Budget
If you want to save some money, making a budget for your expenses is the way to go. With the cost of expenses rising each year, it's important to keep track of your spending especially if you have bills to pay. Having a budget will allow you to know your limits when spending money. Essentially, you will save hundreds of dollars. Companies such as Mint will help you manage and track your expenses. If you're on a budget, you should buy the things you NEED instead of the things you WANT. One of the best ways to save money is to buy or rent used books and shop in thrift stores. Students often buy brand new books that they will never use again instead of renting them which will be much cheaper. And never forget about student discounts, which are offered more places than you might think (be sure to keep your student card on you).
Transportation
Speaking of student discounts, be sure to use your student status when traveling home. Amtrak and Greyhound offer discounts for college students, you will be required to show your student ID to be eligible. Are you wondering if you should take your car to college? You should take a car with you if you plan to work off-campus. However, if you plan to work on-campus or not work at all, taking a car is not the best idea. A car's maintenance can be very costly, keep in mind that you will have to pay a parking fee plus gas. You should consider taking the bus, sharing rides, using a bike and/or walking. Many schools offer free shuttle buses for students to get around town and the campus. Take advantage of this free service.
Entertainment
Colleges and universities often provide free or low-price for students. Find free and cheap fun activities such as intramural sports games from your school. Going to parties every weekend can be costly. To avoid exceeding your budget, you should share Uber expenses with your friends or get a designated driver. 
Last Updated on