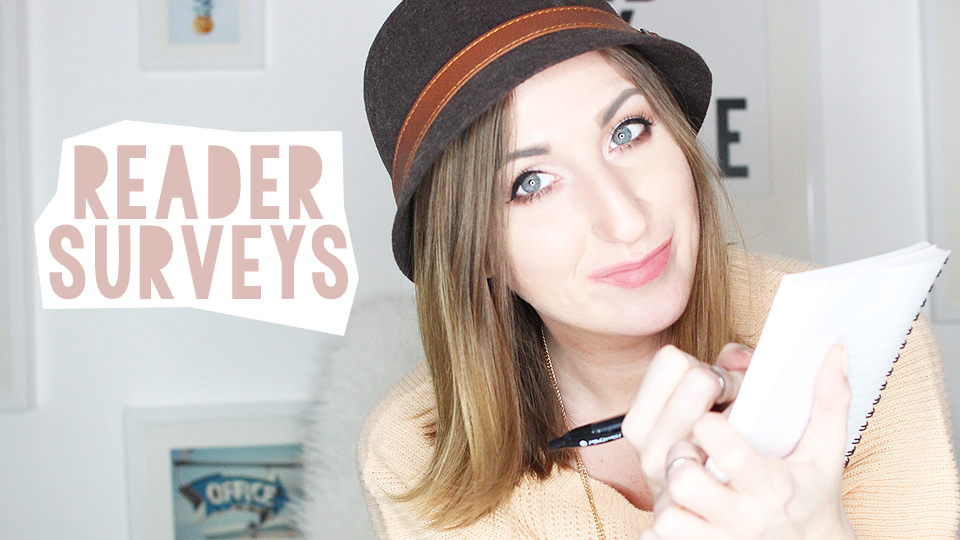 It's the end of the year and a great time to get a little feedback from your readers! Asking your readers for input regarding your content and overall blog is an awesome way to give them a chance to feel involved with the content you offer. Here are some tips for creating a blog reader survey that I've found helpful with my own current survey:

Decide what you want your survey to accomplish – What do you want to find out from your survey? This is a great chance to learn your reader demographics, make changes to content, and find out if you're on the right path. You can also do a little research into where your visitors are coming from or what social media sites are working best for you (and which are not!).
Keep it under 20 questions – You want it to be quick and easy to complete if you are asking for someone's time. Keeping your survey under 20 questions will also make it easier to compile results when you're finished. Ask only questions that can help you improve your blog.
Use a survey service like Survey Monkey  – For my survey, I decided to use Survey Monkey. They made it really easy to set up my questions and publish my questionnaire. I love how the results are displayed in graph format too. Their free version allows up to 10 questions with up to 100 answers. I opted for the paid subscription which is $30 per month and turned off auto-billing so I am not billed every month (as this is a one-time survey for me, not a monthly one!). I think that spending $30 for a one time survey that could really benefit your blog and content is well worth it!
Ask questions that aren't just yes or no answers –  Breaking down the answers into multiple choice selections will help far more than yes/no answers. For example, instead of asking "Do you visit my blog every day?" ask "How often do you visit my blog?" and then list options, "every day, 2-3 times a week, once a month, etc."
Ask questions that will help you with your content creation –  For example, "which topics do you favour?" and then list the topics you post about. This will help narrow down your blog's content so you can continue to focus on the content that is favoured.
Publish your survey and collect answers – This part is easy. If you've used a survey site, you can simply link to the survey and ask your readers to take part. When you're confident with the amount of answers received, stop collecting results and check them out!
If you want to view my survey for example questions you can use, give it a shot! I've been really pleased with the response so far and the questions are working out really well.
Check out the Blog Beautician video I did on this topic as well below:
Will you be creating a reader survey this year?
Last Updated on