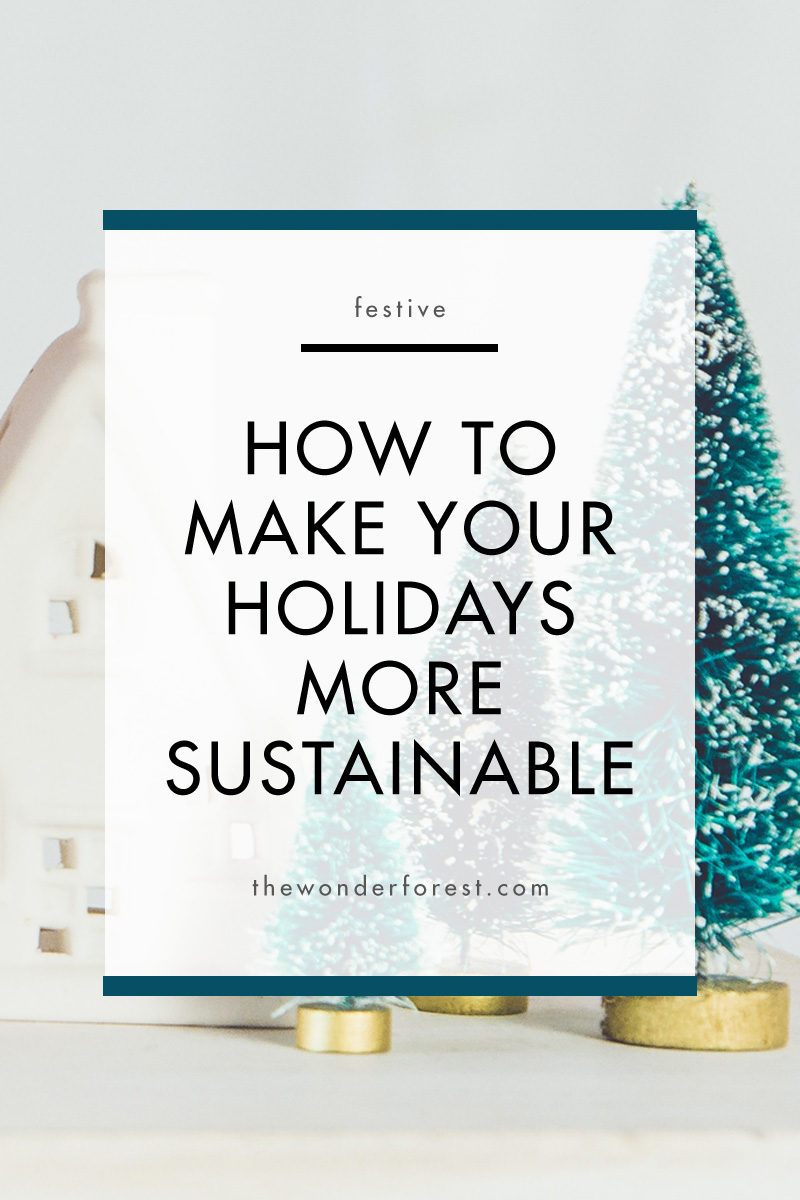 Fall is officially underway and if you're anything like my family, you're already sharing Amazon wish lists, planning your stocking stuffers and getting ahead of the Christmas shopping rush.
I love winter holidays as much as the next person (the twinkle lights, the hot chocolate, the songs you only get to listen to once a year on repeat!), but as this time of year rolls around, I always start to get a little panicky about the truckloads of waste that will be produced by the huge amounts of wrapping paper and plastic that we consume.
I absolutely love giving and receiving gifts, but I hate the amount of money and materials that are put into creating a pretty package only to be ripped open and thrown away Christmas/Hanukkah/Kwanzaa morning.
So, rather than spiraling into a black hole of despair about the state of our planet and its creatures, I thought one good strategy to assuage some of this anxiety would be to write a post on a few ways I try to create less waste around this time of year.
It really is quite easy to celebrate in a more sustainable way and it only takes a little extra work on your part to make it happen.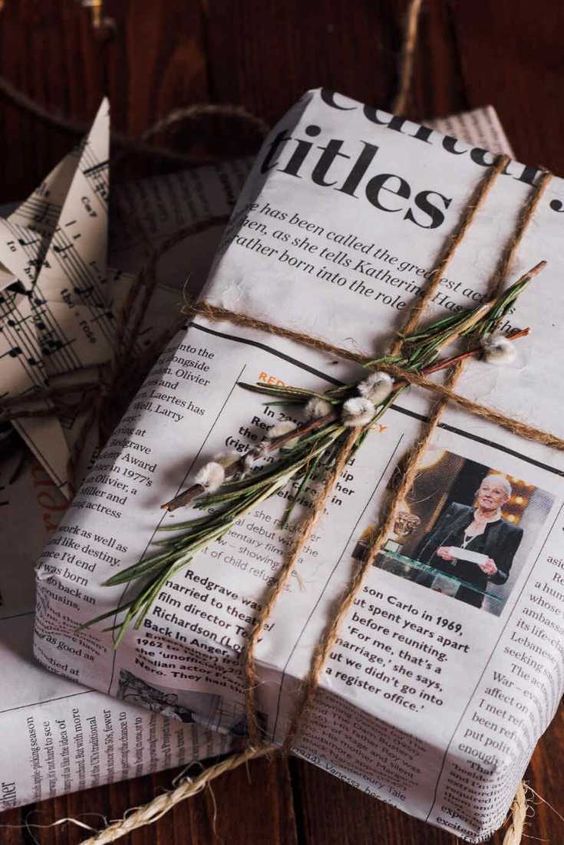 1. Use What You Already Have at Home to Wrap Gifts
Let's face it: as fun as it is to buy new stuff, most of us have boxes of unused wrapping paper, ribbons, and bows stashed under every bed in the house. It seems silly to go out and buy a bunch of new gift wrapping supplies each year when you already have so much at home!
Make a pledge this year to use up everything you have first before buying anything new – I'm guessing you'll still have a bunch leftover for next year, and maybe even the year after that!
2. Wrap Gifts in Recycled Items
This is kind of a continuation of #1, but if you don't already have a ton of wrapping paper lying around, there are so many other ways to make your gifts look pretty!
For small gifts, empty toilet paper rolls make great little packages. For some ideas on how to make them look super cute, check out this in-depth tutorial video!
Start saving cardboard boxes now and reuse items like newspaper or paper bags to wrap them in. There are a ton of great tutorials out there like this one on homemade bags, bows and wrapping paper and they often end up looking even more amazing than what you would buy from the store.
You can even make cute little gift bags out of pages of text from old books, cereal boxes, newspaper, or recycled paper bags from the grocery store!
3. Use smile.amazon.com
You can use this any time of year, but a lot of us really ramp up our online shopping around the holidays. If you use Amazon.com anyway, type in smile.amazon.com and you can choose a charity that Amazon will donate money to every time you make a purchase.
You can even enter in your own charity rather than picking one they suggest and I recommend checking out GiveWell.org to find a worthy charity that is in need of funding, like the Against Malaria Foundation.
4. Give Experiences Instead of Things
Unfortunately, the holidays can be a time when a lot of us end up buying crap for each other that we don't want or need, just because we feel like we have to.
Have you ever received a present you didn't really like but then had to wear/use/pretend to enjoy for the next several years so as not to hurt someone's feelings?
Rather than buying more objects you're not really sure someone will enjoy, why not browse the experience section of websites like Groupon, look for tickets to some local live music, or buy a day pass at a spa?
Odds are, if you know someone well enough to buy a gift for them, you can at least make an educated guess about an experience they will enjoy. And if you're wrong, at least you won't be junking up their house with another useless item!
5. Give the Gift of Gift Cards
Gift cards are another great way to make sure the people you are shopping for will love their gift! For some reason, gift cards get a bad rep as being impersonal, but I for one LOVE receiving them because then I can pick out whatever I want and I continue getting joy from my gift long after Christmas day is over!
6. Support Local Artists and Handmade Goods
There are so many talented people out there making beautiful, unique, handmade goods! If you are looking for a one-of-a-kind gift, take a look at websites like Etsy.com and you'll be amazed at what you can find.
Because you are buying directly from the artists, you can often send requests for personalized products or commissions, which allows you to make the gift special and meaningful, and you'll be supporting someone who is making a living by creating art!
7. Share Your Skills
What skills do you have that you can contribute to your loved ones? You don't have to be super crafty or artistic for this one.
We all have talents we can share, from giving a deep-tissue massage to painting a room in someone's house or helping out with yard work.
Gifts of service are a wonderful way to show you care by giving your time and energy rather than spending money and it will save your loved ones from having to hire someone to do the work for them!
—–
Don't get me wrong, I love gifts. In fact, I love holidays, I love celebrating, and I love wrapping things up and making them look pretty!
Fortunately, there are ways to do every single one of these things without contributing to the enormous amount of garbage this time of year tends to generate. Just imagine what a huge impact it would have if we all got our families to commit to making this holiday season a little more eco-friendly.
Rather than buying and wrapping your presents mindlessly this year, take a little time to think about the impact your actions will have on the Earth.
It takes only a small amount of effort to celebrate the holidays in a more sustainable way and your friends and family will appreciate the time you put into buying unique gifts and decorating them in a homemade fashion. Not to mention, it will likely be easier on your wallet, too!
Last Updated on