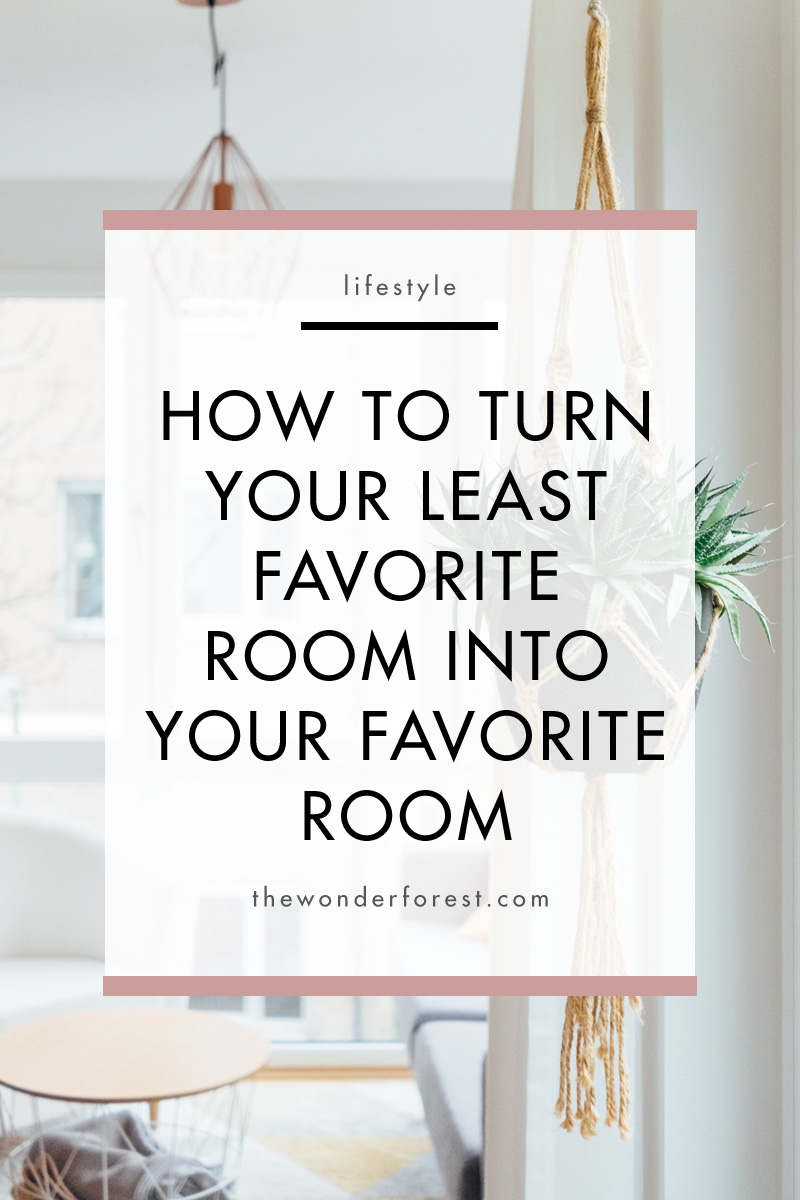 Everyone has one: a room in their home that they avoid. There are plenty of reasons why it's your least favorite space, but all those reasons seem unfixable — that's why they remain ignored.
However, a few simple steps can make that unused area into your favorite room in your house. Here are five ways to do it:
1. De-Clutter
One of the main reasons why we close doors and hide rooms in our homes is because they're cluttered. Whether it's the kids' playroom or a basement overflowing with boxes, it appears there's a never-ending supply of stuff to put away and organize — so our instinct is to avoid the task altogether.
But the reality is that we'll never be able to enjoy these spaces without tackling the task of de-cluttering. Fortunately, there are many tips on how to do it in every room of your house. In most cases, you'll start by dividing all the clutter in a area. You'll have to discern what you want to throw away, what you want to donate or sell, and what you want to save.
2. Add Storage
Once you know what's going to stay in your room, you'll want to make sure you have designated spot to store everything. Of course, every room's built-in storage will vary — you may be just fine with the closet or cabinetry you already have. If not, you'll want to invest in some furniture that holds what you have.
Consider the vibe of your space first: a casual room, like a family room or playroom, would be just fine to have a shelf full of cloth storage boxes for kids' toys, for example. You might also investigate furniture that has hidden storage: kitchen benches or ottomans that open, for example, can hide away items. Or, something as simple and traditional as a bookshelf could do the trick — every room is different, so choose what's best for your space.
3. Refresh Any Wear-and-Tear
A well-loved room may not look that way. Lived-in furniture has likely faced tears, scratches and stains that bring down the rest of the space, no matter how well designed it is.
So, to fall back in love with your least favorite room, tackle this wear-and-tear to refresh your furniture and restore it to its former glory. For starters, there are solutions for removing most common fabric stains from which your furniture is suffering. Red wine, for example, should be dabbed away before you try household stain removers, like vinegar, soda water or salt. A fingertip full of laundry detergent can rub away coffee and tea stains, too.
There are plenty of solutions for scratched furniture, too. A light knik might only need a mixture of lemon juice and cooking oil to remove it. You can fill a deep-set line with the meat from a walnut or almond. Others have colored in scratches with coffee grounds, eyeliner pencils, crayons, tea bags and more.
In the worst-case scenario, you can refinish your furniture with a fresh coat of paint, or re-cover upholstered pieces with new fabric. These tasks require more time and money, but the result will be well worth the cost when you love your space again.
4. Warm Your Walls
Once you've reorganized and refreshed your furniture, look at the bones of your room. If your walls are smudged or covered in drab paint, they're not doing anything to make you love the space. So, grab a paintbrush and fix that with a new shade that catches your eye.
Everyone's definition of warmed-up walls will be different, of course.  You can even try these easy board and batten walls.. A neutral beige could be just as perfect as a jewel-toned blue-green, which Sherwin-Williams chose as its color of the year for 2018. Go with what you love, as well as what brings out the shades of your pre-existing furniture — you can't go wrong that way.
5. Add Accessories You Love
Finally, you'll fall back in love with any room when you accessorize it with items you adore. For every decorator, of course, the pieces that fit this description will be different. You might want to incorporate personal mementos, for example. A gallery wall of family photos, your grandmother's heirloom vase, artwork painted by your kids… all these personalized touches will make your space feel like you.
But store-bought accessories can fit the bill, so long as you love them, too. Depending on your space, you might consider an area rug, curtains, throw pillows, blankets, lamps or artwork to add the finishing touch to the room. 
Now, Favorite It!
A combination of organization, storage, clean up, painting and decorating, the room you once hated will become a place you favor. With all that finished, all you must do is sit back and enjoy your entire home — your once least-favorite space included.
Last Updated on