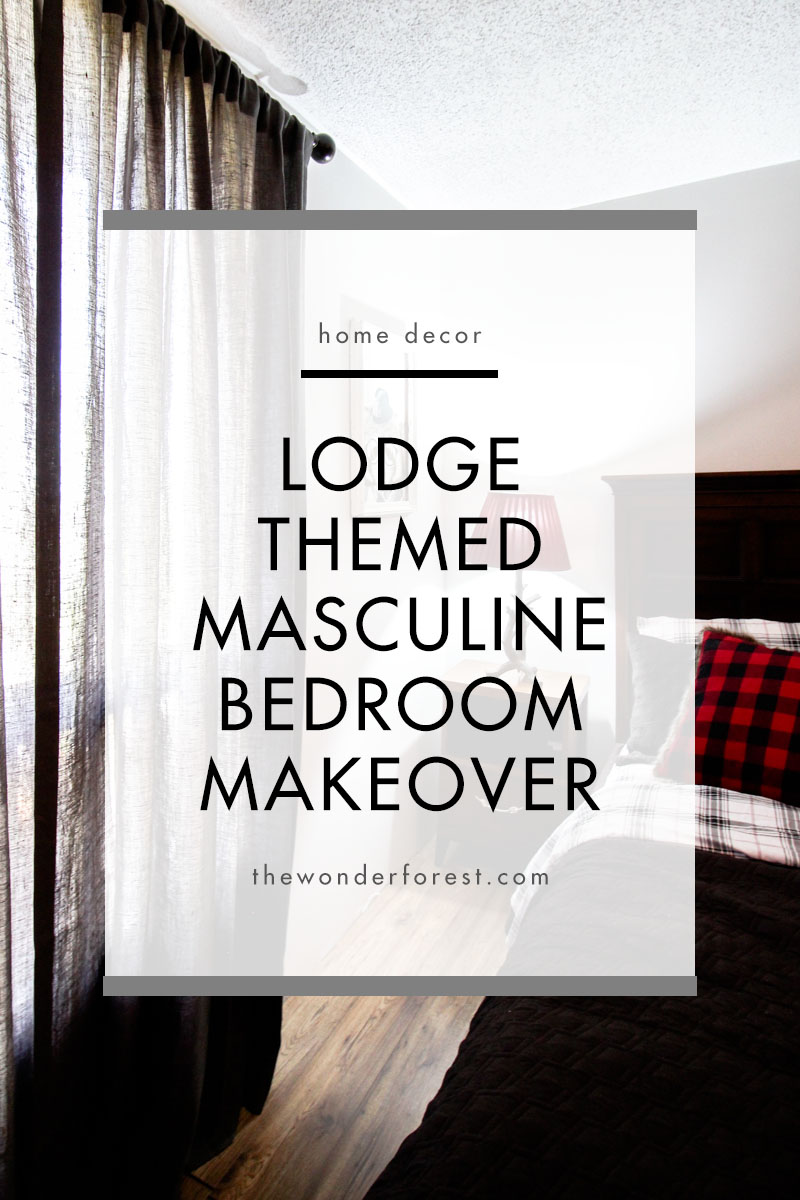 Let's talk about guys for a minute. Home decor isn't always their forte, so when I got my hands on my boyfriend's bedroom and was told that I could decorate it, I pretty much squealed. You can see why simply from this "before" photo: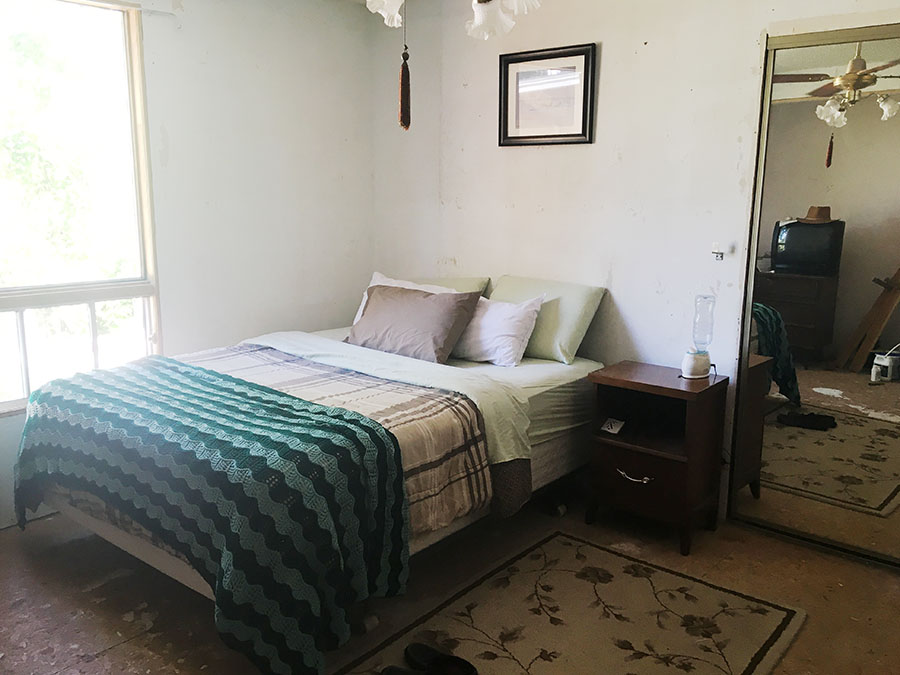 The room had been in "reno-mode" for quite a while. Not much was happening here in terms of style, and the space consisted of pretty much whatever materials were functional.
I had never decorated a room for a man before as most of my own decorating happens in my own girl-friendly house. My challenge was to create something masculine yet stylish.
A quick trip to a home decor aisle had me grabbing hold of a deer-faced pillow and immediately I knew what had to be done.
A lodge themed bedroom, filled with different textures and plaids seemed to suit his personality and the rest of the home (which is situated in the middle of nowhere, surrounded by forest critters).
Before I began decorating, there was a lot of prep to do. Many wall repairs, wallpaper removal, and structural issues to name a few. Finally, some paint, new lighting, and accessories were brought in.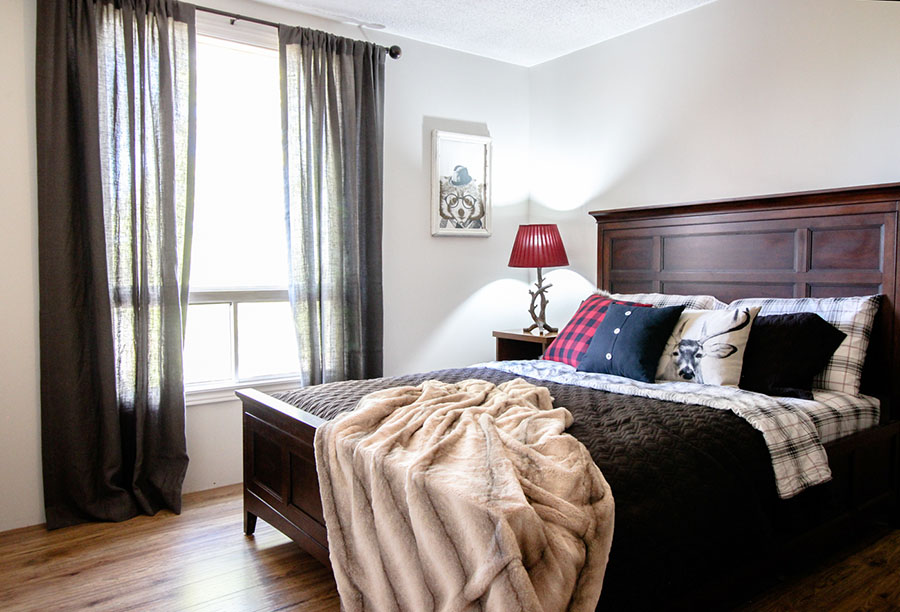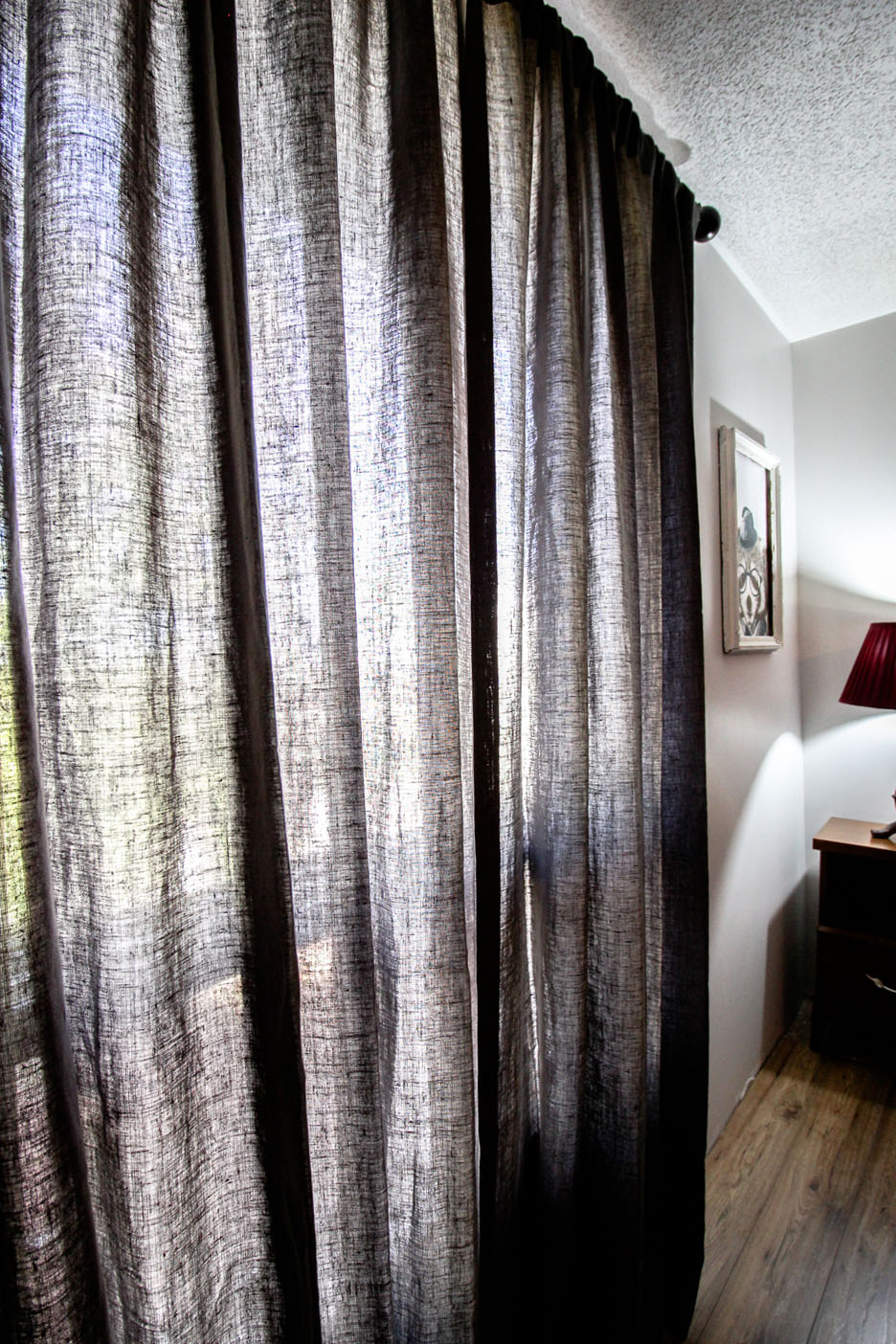 These Belgian linen curtains from Barn & Willow topped off the room so nicely. After searching forever for drapery panels that would suit the feel of the room, I fell in love with these dark grey ones for their natural look and feel.
The great thing about them is that they custom make them for you according to your window dimensions and style. You just select a fabric and style, enter your measurements, and they stitch them up and ship them out to you (for free in the US and Canada!) in 10 days.
They even contain little weights in the bottoms of the panels to keep them sitting perfectly. Buying great quality draperies that are custom made to fit your windows can often be difficult and quite pricey, which is what Barn & Willow is trying to change.
They work directly with Belgian linen textiles mills, remove all unnecessary middlemen markup to offer the finest quality of Belgian linen custom stitched draperies and shades at typically one-third of the retail price.
Everyone who has seen and felt the curtains has made a comment about how lovely and high-end they are! You can order totally free swatches on their website.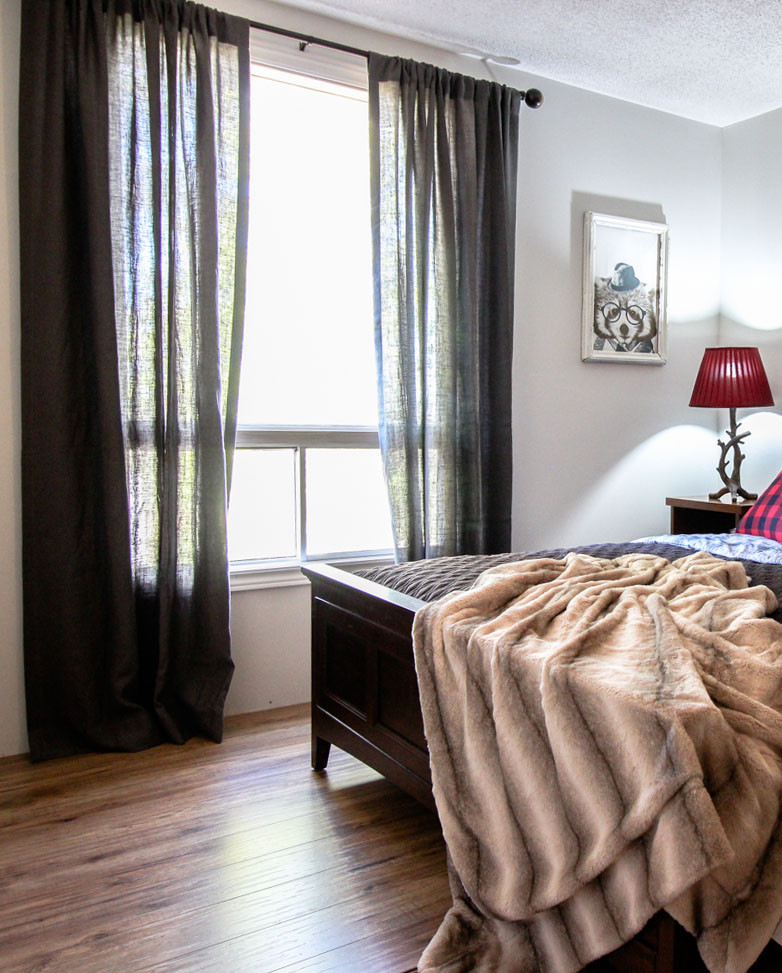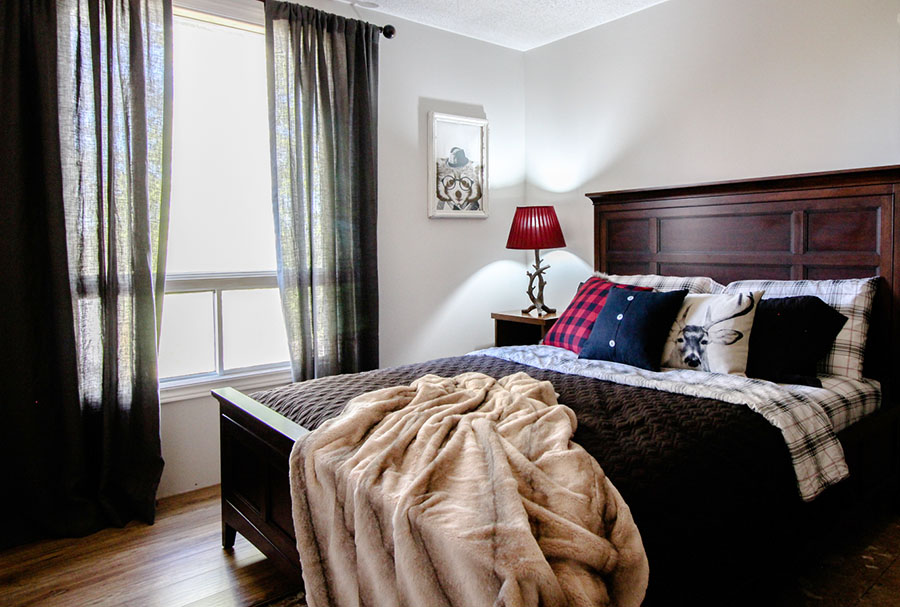 We went with a light grey paint colour and I added dark quilted bedding for contrast. Pops of red throughout the room add a little interest, and faux-fur accessories add warmth.
While there is still a little ways to go with this makeover and the rest of the room, it's already a million times better!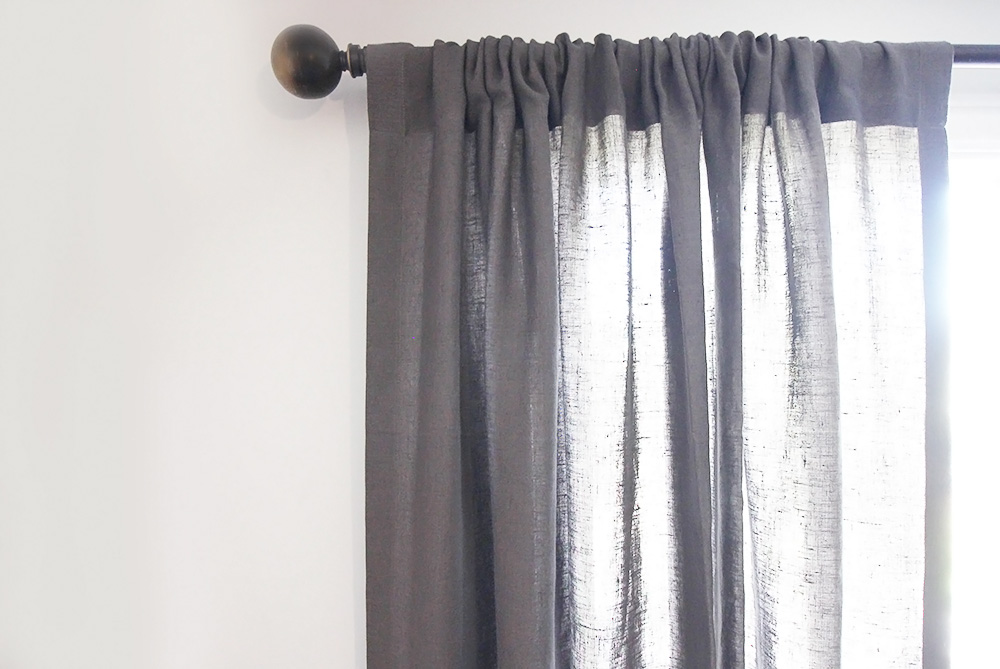 Item List:
Curtains: Barn & Willow
Faux fur through: Winners (Bella Lux brand)
Buffalo plaid/fur pillow: Winners
Bedding, lamp: Walmart
Draperies were provided by Barn & Willow for inclusion in this post, however all selections and opinions are entirely my own.
Last Updated on