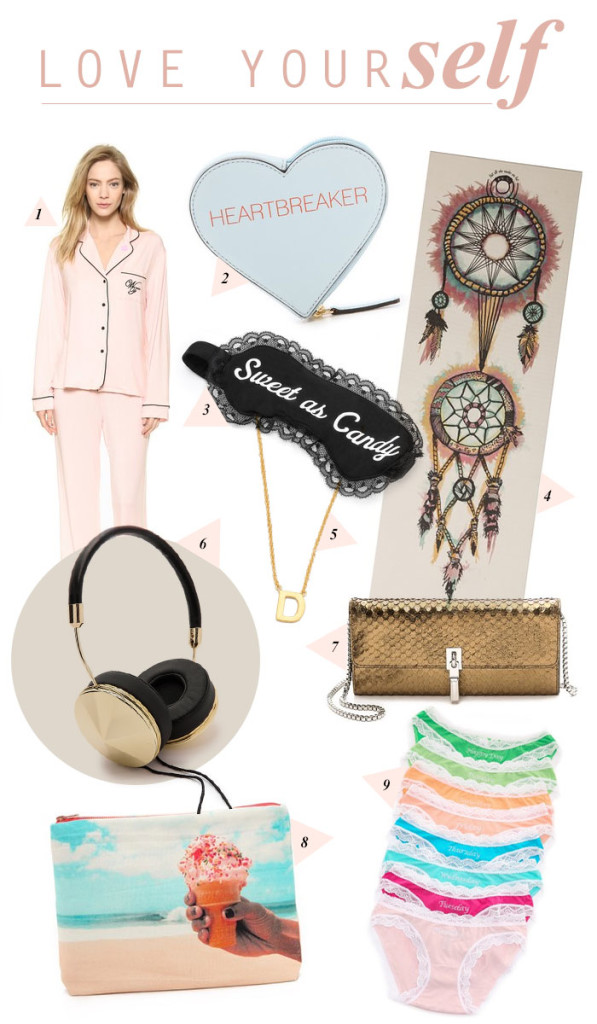 Valentine's day might be just around the corner, but it doesn't have to be entirely dedicated to all of the lovebirds. It's also a great excuse to spoil yourself and do something just for you. Sometimes it's nice to treat ourselves every once in a while — whether it's savouring a fancy cupcake from a bakery or splurging on that pair of shoes you've had your eye on for months.

Here are a few fun little things I found while browsing the Shopbop gift boutique that made me smile.  I don't think I've seen day of the week undies since I was ten years old, but matched with these other sweet items, they seem to just make sense, don't they?!
How will you be spending Valentine's day? A night in by yourself watching terrible movies, or a romantic night out? Mine will probably be more of the first… with Dustin.  Haha. Whatever you do, enjoy, my little wonder friends!
This post was brought to you by Shopbop and me!
Last Updated on