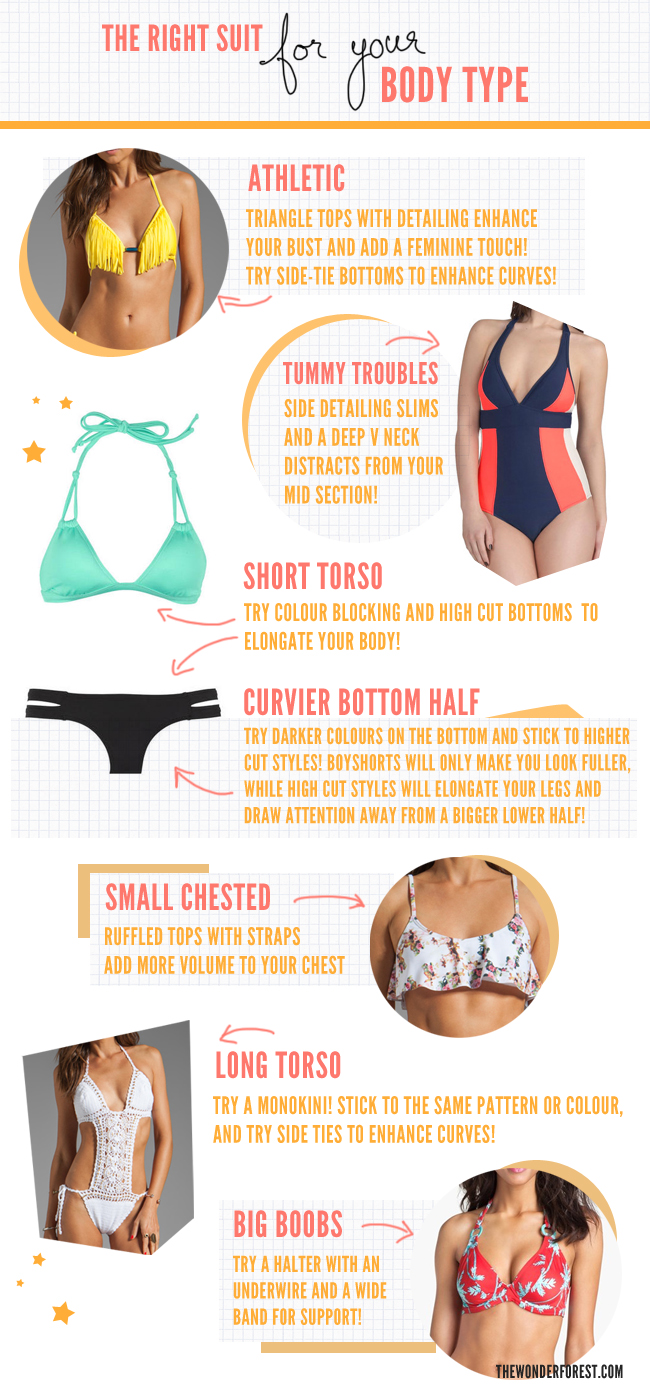 Shop these suits:  1. Vix Swimwear Sierra Tri Top 2. High Tide Style One Piece 3. Mint Triangle Top and Banded Hipster 4. Beach Riot Sophie Top 5. Anna Kosturova Filigree Maillot monokini 6. Freya South Pacific Underwire Halter Top
I've been doing a lot of bathing suit browsing lately and wanted to share some tips I've picked up along the way! As a girl with some curvier hips, I always thought boyshorts were my best friend. Turns out they have been my enemy all along, and probably the reason I hadn't found a suit that I was entirely happy with! Here are some more tips to remember:
– Anything with ruffles on the top is going to make your bust look fuller
– Higher cut legs are better for slimming wider hips than boyshorts or styles that sit straight across the thighs
– Padded tops are also great for getting that extra boobage if you're lacking in that department
– Retro style high waisted bottoms help hide unwanted pooch
– String or ruffled bottoms enhance curvy hips
– Tiny prints (as opposed to large prints) make you look smaller
What body type do you have and what do you find works best for it?
p.s. BlogGo is only .99 cents today only!!! If you're a Blogger user, get it here!
(google reader is going away. follow me on bloglovin' to stay updated!)
Last Updated on