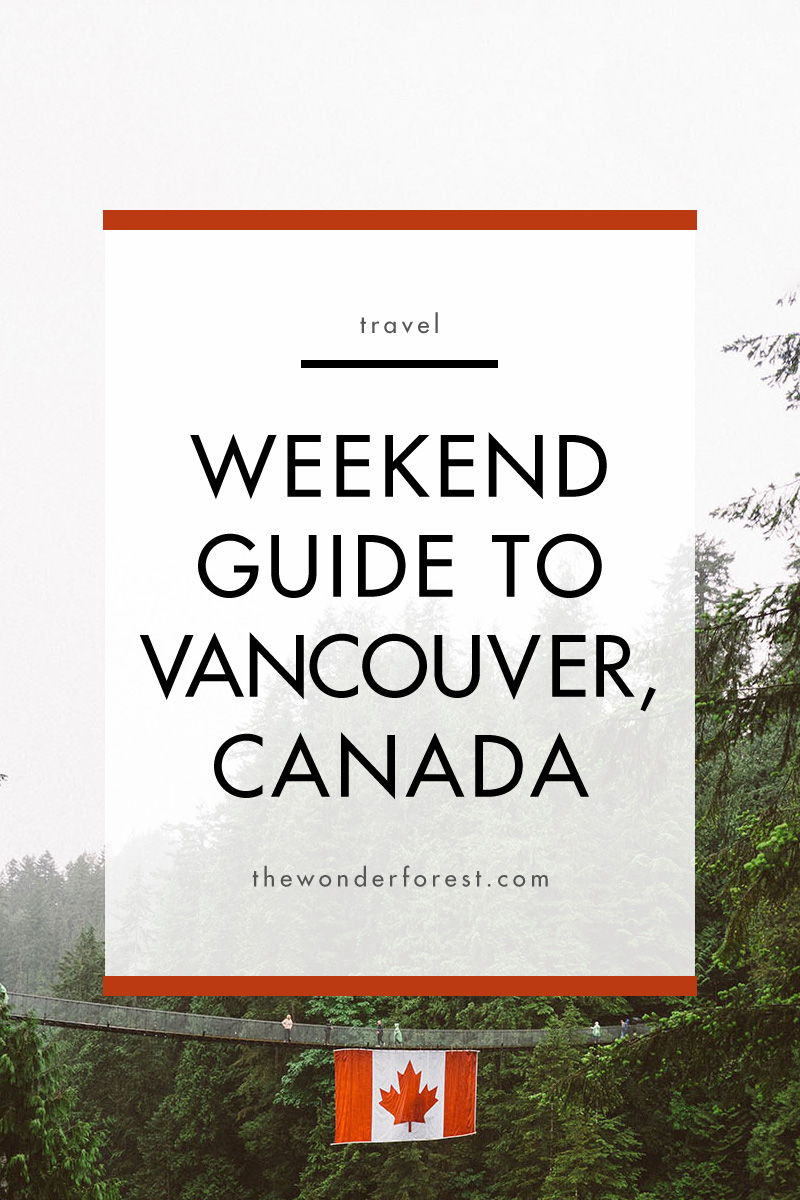 Vancouver is one of the most popular travel destination for travellers wanting to experience a Canadian adventure. And it's easy to see why. Vancouver is where you can go skiing in the mornings and surfing in the evenings, or even trekking through the forest one minute and sitting down for a luxury meal the next. 
A few weeks ago I decided I needed a little Canadian getaway, somewhere that had bundles of food choices and activities to choose from. It is summer time after all! Vancouver was the first place to come to mind and shortly after deciding, I talked my boyfriend into a trip! 
Having been to Vancouver four times I really thought I had experienced all that Vancouver had to offer. I was wrong. It was only on this last trip to Van that I really saw Vancouver for its picturesque skylines and beautiful streets – all incredibly postcard worthy. Sometimes when we explore our own country, we don't really appreciate what we have. And I had done exactly that. Silly me. Vancouver is gorgeous. Stunning. Mountains in the background, ocean on the other side, rolling hills engulfing the city. Vancouver is now one of my favourite cities I have ever travelled to. If you're new to Vancouver this post is for you! 
What To See
Capilano Suspension Bridge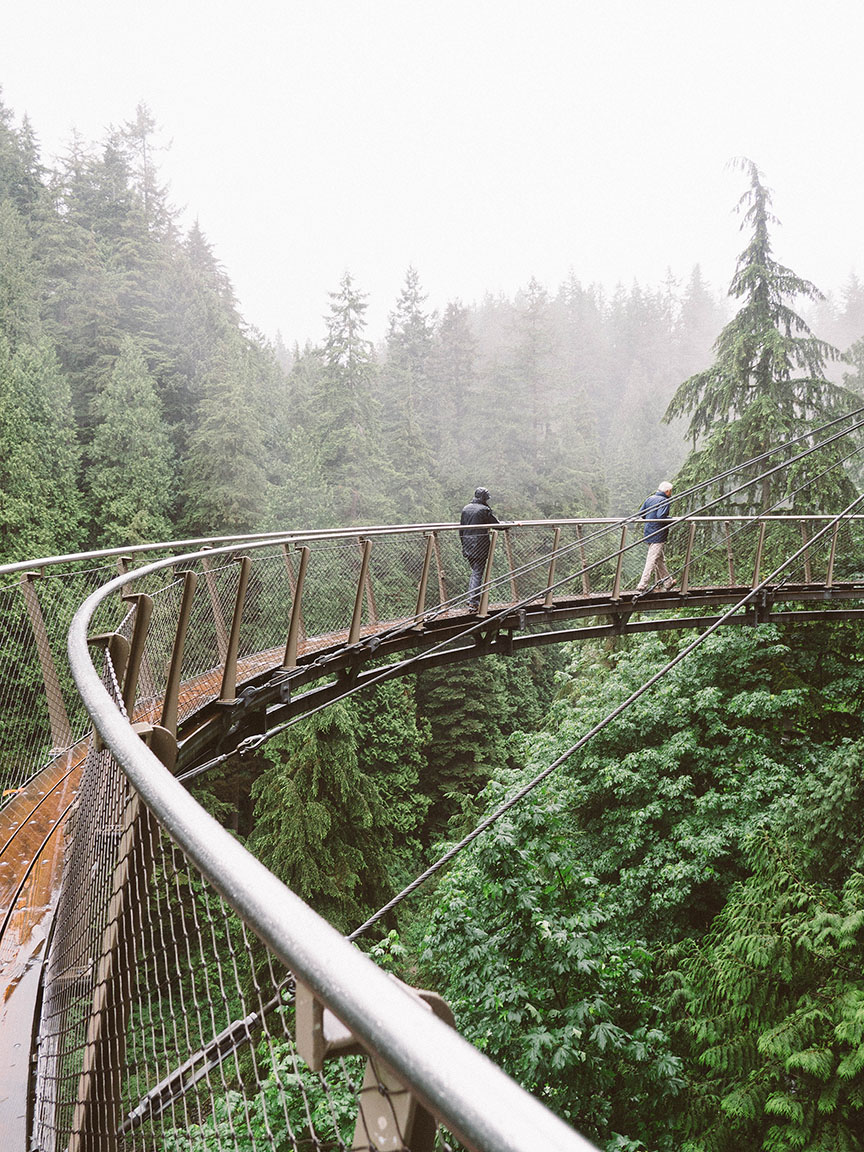 Free to get to and only a quick bus ride away from downtown is the Capilano Suspension Bridge Park. This park is a dream to explore. You can make your way into the massive treetops of Vancouver's forest or do what they call the "cliff walk", where you walk over the dense brush of the forest. It's a really fun and interactive way to get to know Vancouver outside of the city. You can book your tickets ahead of time or at the gate. 
Queen Elizabeth Park
This one is a bit of a drive from the main sites in Vancouver, but totally worth the journey. Here you can check out the Bloedel Conservatory where you'll find a tropical oasis indoor along with cute little birds roaming around freely! Outside of the conservatory you will find one of the best views of mountains and Vancouver's skyline. 
Granville Island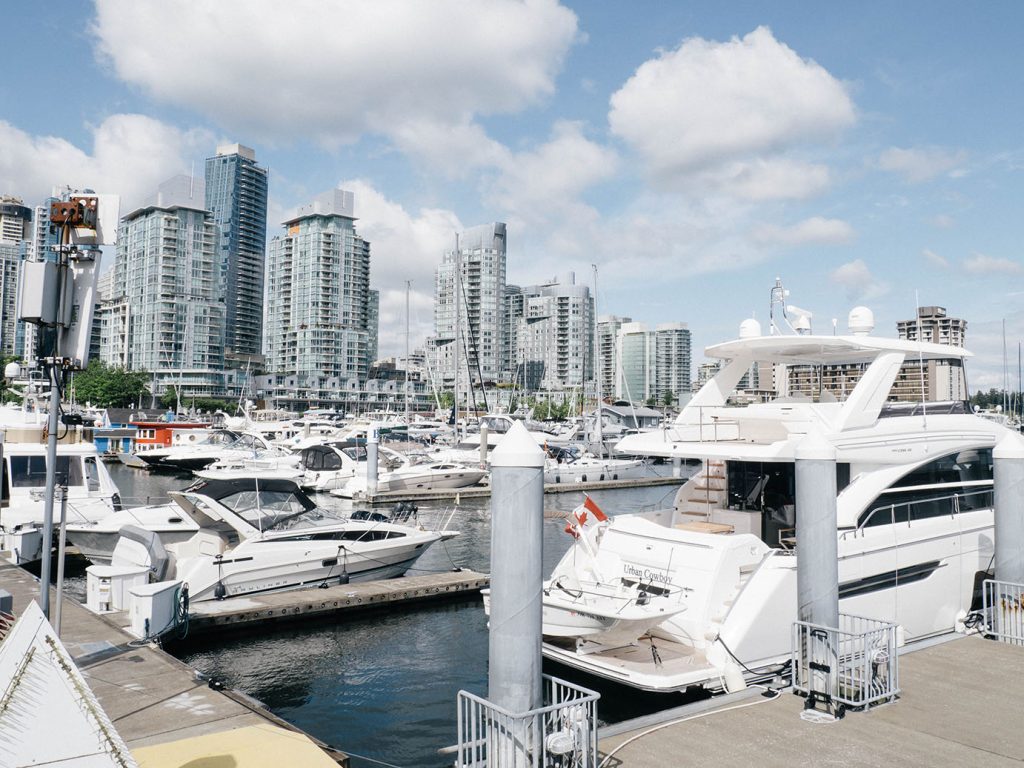 Granville Island is a great place to check out the local markets, buy fresh produce or simply chill on one of the benches to take in Vancouver's harbour. Keep an eye out for seagulls…they are brave and bold! 
Stanley Park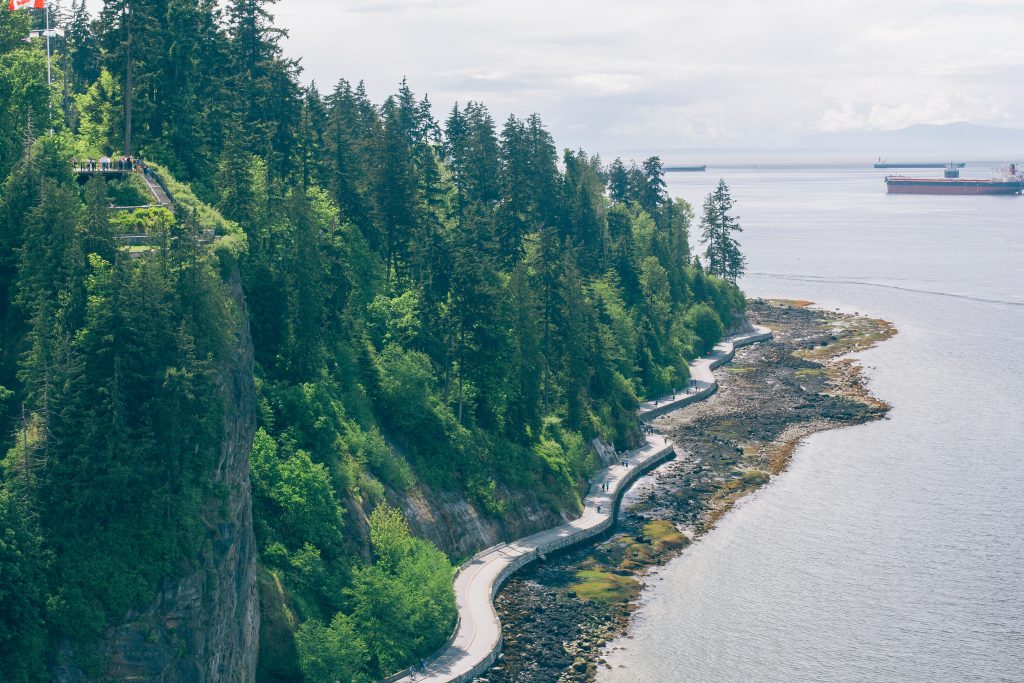 Stanley Park is a world of it's own. This park is located right next to Vancouver's downtown, making it an easy journey. Here you can explore the trails, wander through the Vancouver Aquarium, spot local wildlife and visit historical landmarks. 
Gastown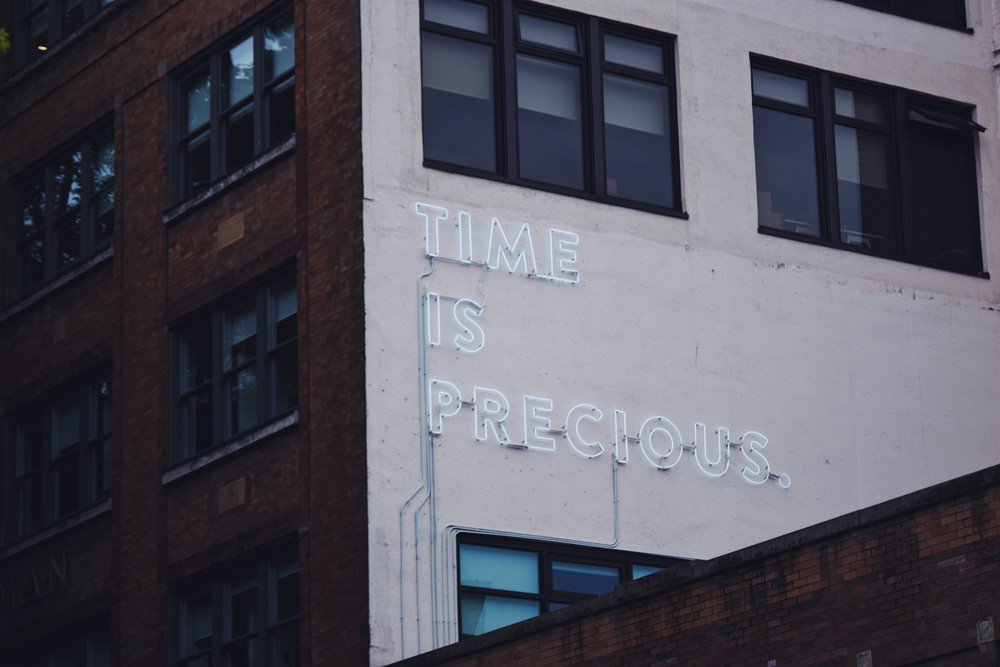 Probably one of Vancouver's most famous places is Gastown. Here, you can get a glimpse into old Vancouver and check out all the cool boutique shops and local coffee shops. Tuc Craft Kitchen and The Flying Pig are some great food options. Speaking of food…
Where To Eat
There are so many great places to eat in Vancouver that it's hard to narrow them down! Vancouver is famous for their fresh, locally sourced food so you know it's going to be good no matter where you go. But just in case, here are a few of my favourites (so far!)
Nelson The Seagull
A Vancouver favourite! This bread and coffee shop is a perfect stop for your travelling in Vancouver. Nelson the Seagull is conveniently located in Gastown and the avocado on toast is to die for! 
Honolulu Cafe
When you are travelling and eating more of your fill of greasy foods, sometimes you just want a nice, healthy smoothie. Honolulu has a small, yet delicious, acai bowl that will satisfy your healthy cravings! Their lattes are also amazing so it is worth a stop. 
Jam Cafe
Jam Cafe is a beacon of good food. You will find sweet dishes like pan fried maple oatmeal, spiced yogurt, red velvet pancakes (I have tried all of these) and some savoury dishes like their huevos rancheros, biscuits and gravy, or a good old eggs benedict. During a four day trip I went here three times, so you know it's good! 
Seasons In The Park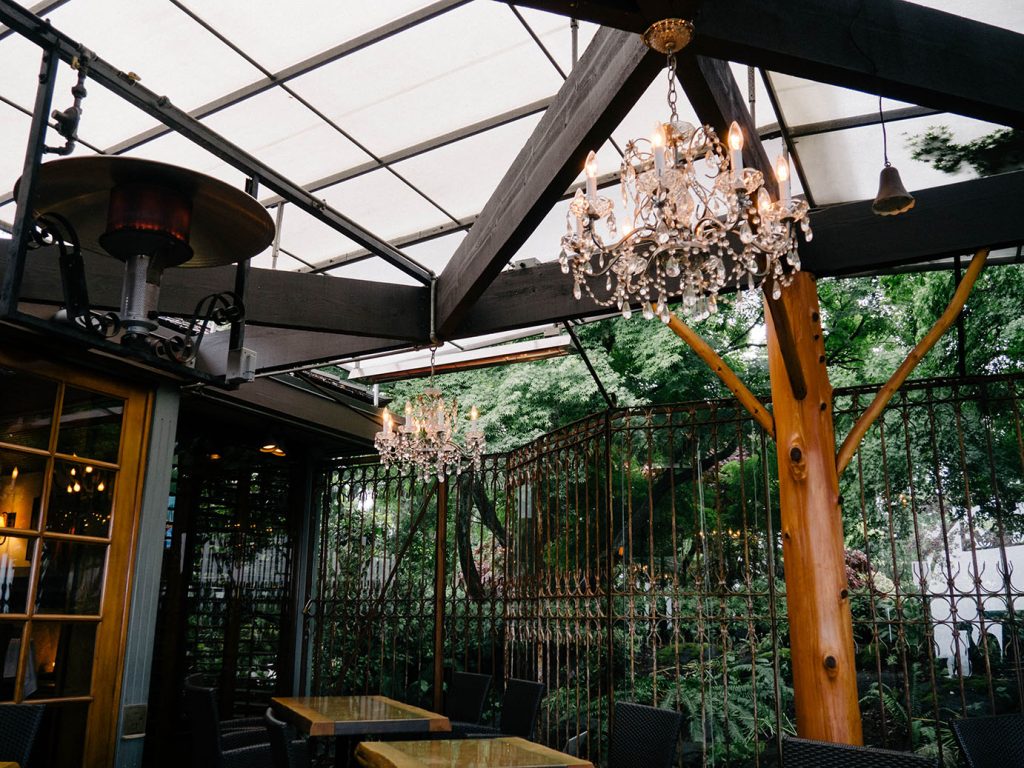 Seasons in the Park is a very fancy, very gorgeous restaurant located in Queen Elizabeth Park. You can sip a glass of wine overlooking Vancouver's skyline while enjoying delicious meals either on their chandelier patio, or inside where their service is as warm as the fireplace. It was a very happy accident stumbling into this place! 
Where To Stay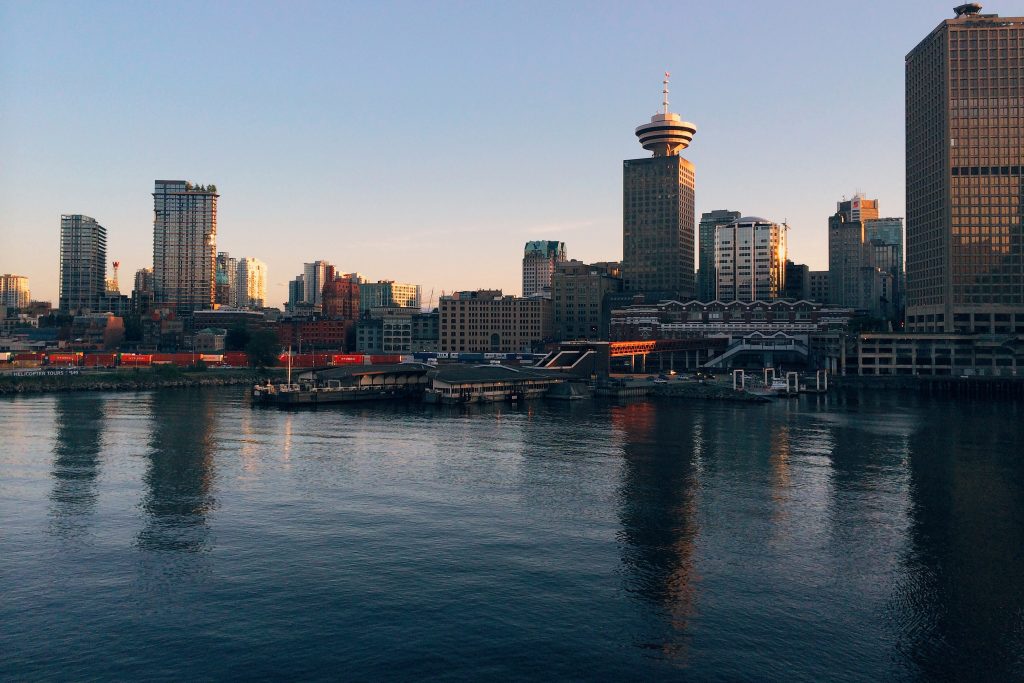 Barclay Hotel
Don't let this budget hotel fool you. This was a panic purchase because in my head a spontaneous trip to Vancouver would be exciting but apparently – so did everyone else. Being thrown into a fully booked city with zero options I hawk eyed this hotel as soon as a room became available on booking.com, and I couldn't have been more relieved! It is located on Robson St. which is a quick walk away from the harbour and tons of delicious restaurant options (sushi is big here). The hotel itself is clean with white walls and old style decor giving it a cool vintage look. The rooms are equipped with the necessities and you can't beat the price!
Airbnb
If you're looking for a more intimate stay in Vancouver you will find plenty of budget and high end apartments and housing for rent. Find yourself a local stay in one of Vancouver's neighbourhoods like Kitsilano, Yaletown or right downtown. Or find yourself in a fancy high rise apartment over looking Vancouver's gorgeous mountains and ocean. There are so many wonderful options it's hard to go wrong. Plan in advance! 
Last Updated on