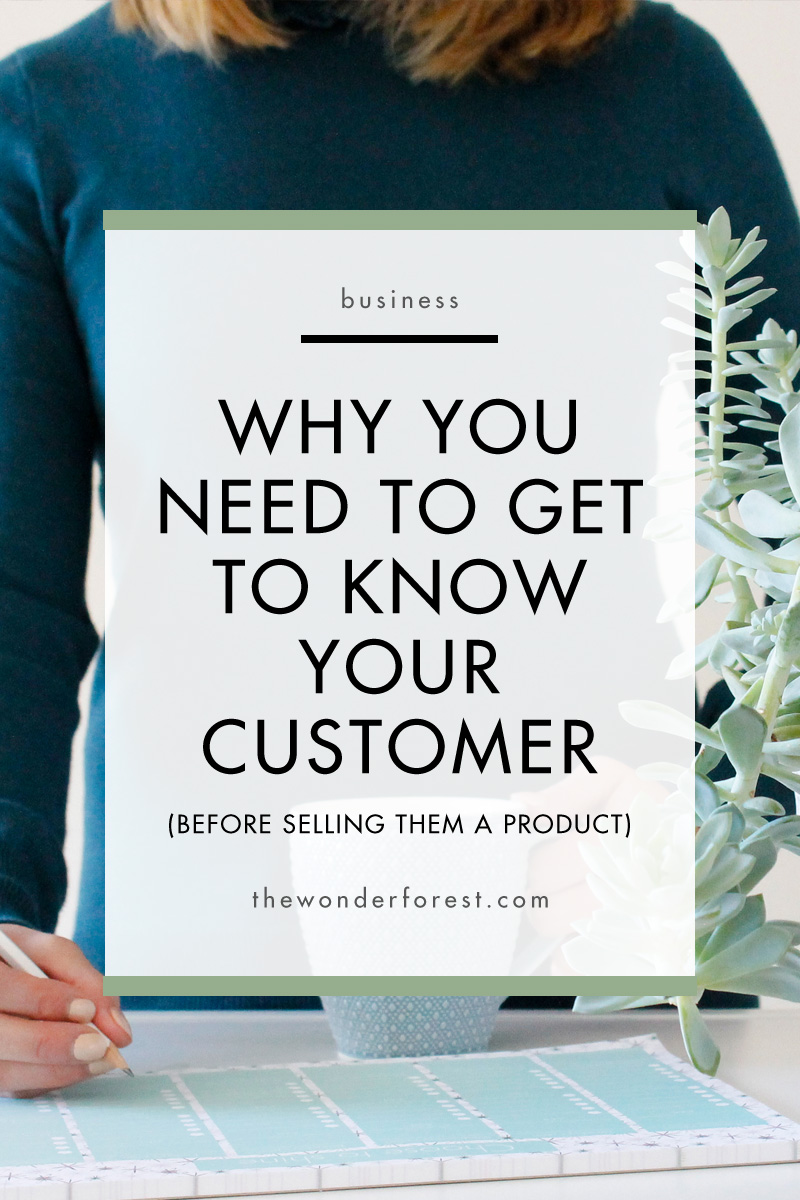 If you're running a business that sells products, it's not only vital to know the importance of branding, but also to know who your customer is and keep them front of mind.
The benefits of knowing your customer means you will develop products that fit their needs and goals in life. You can work out how to solve their problems and improve their lifestyle.
Plus you can talk directly to them in your product descriptions and marketing messages. The key is to keep YOUR ideal customer in sight in all times, so you get to know them and how you can add value to their life.
Questions to Ask
Ask yourself the following questions to build a strong picture of your customer. Give them a name if this helps make them more visual.
What is their age, location, job and family set-up?

What are their passions and hobbies?

Where do they spend their money?

What are their goals in life?

What is stopping them achieving their goals?

What worries keep them up at night?

Where do they hang out online?

What do they do for fun?

What do they read, watch and listen to?

Who are their advisers or trusted sources for information?
Try not to be too broad when creating your customer profile – take your time on filling these questions out. You really don't want to say that 'everyone' will buy your product as they won't.
Talking to everyone means that no one listens and falls in love with your brand. If you get personal and talk to that one individual it means more people will listen – which results in creating true fans for your business.
Look at Your Current Customers
Do you have any customers who already fit this profile? Polling your audience through your mailing list or on social media is a great way to confirm what you already thought. Or it may throw some new insight your way!
And if a product doesn't sell, simply refer back to your customer profile to work out why. Ask yourself why didn't they like it and work out ways you can tweak the design to appeal to their needs.
Use Your Profiles as a Reminder
Once you've written a full customer profile a good idea is to condense this into a few paragraphs. Print it out and place it next to your desk so you can keep your customer front of mind whenever you're developing new products or writing content for your website or social media.
Last Updated on