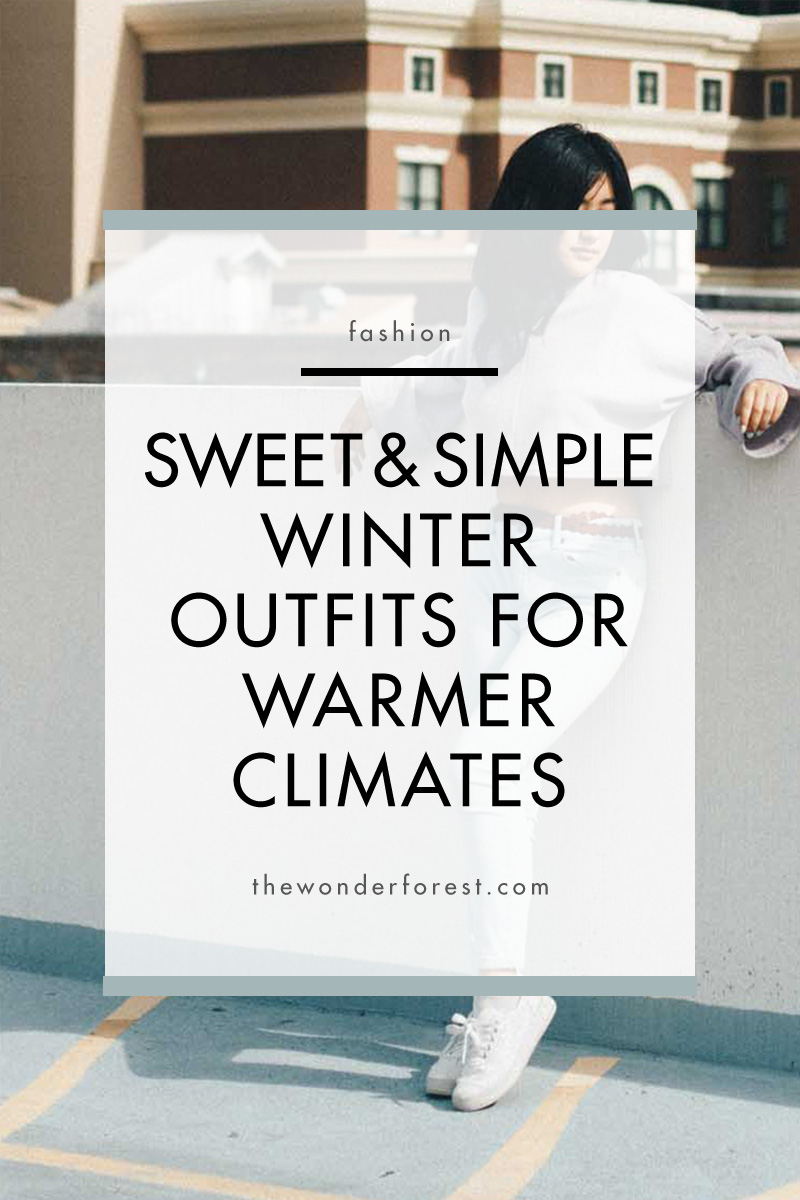 Happy holidays! For someone living in sunny New Orleans, the most holiday like weather we get here is 75 degrees and a slight breeze. However, styling is made easy and fun because layers are amazing and super versatile.
Winter outfits outfits usually equate to maroon jumpers and beanies, but I thought I'd pull together two contrasting outfits that are wearable to nights out or even simple days spent running errands. 
Edgy Denim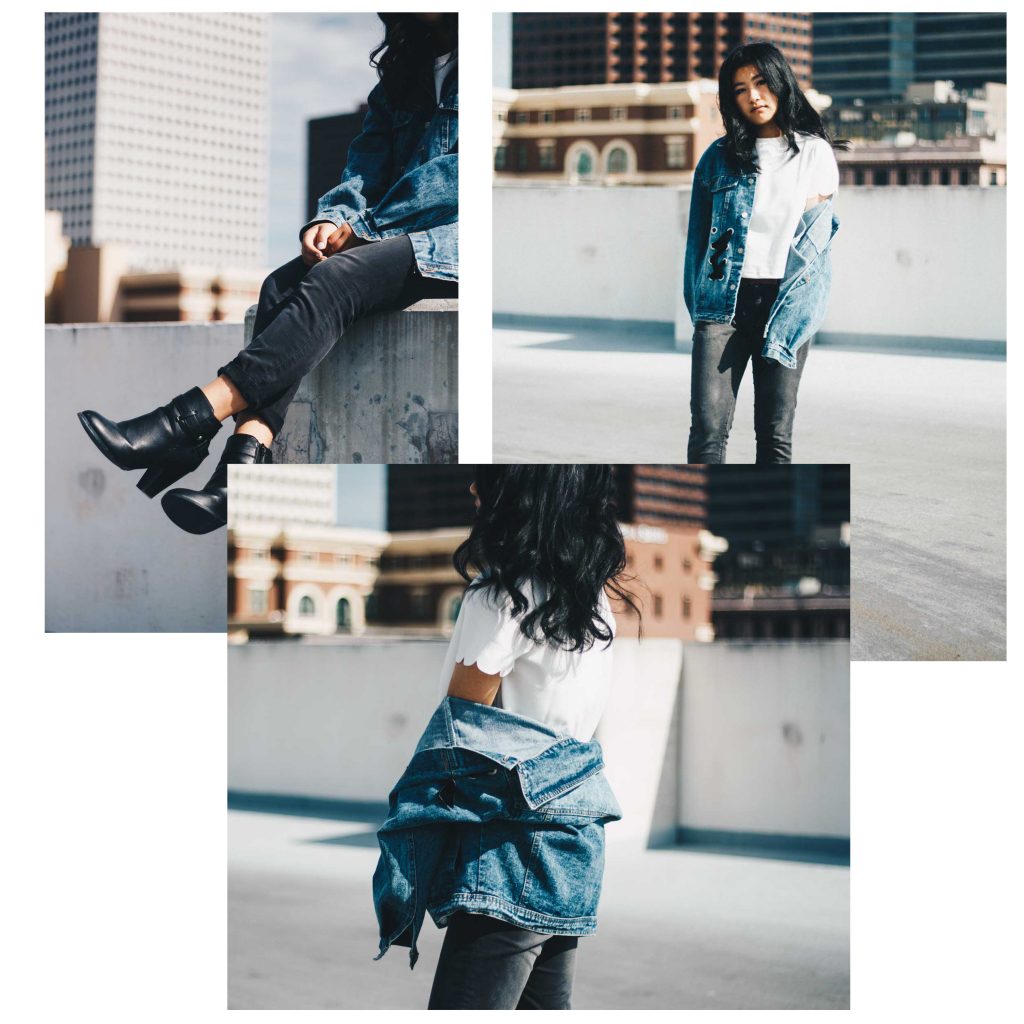 Evening parties or get-togethers can call for heels and a cute skater dress, but a way to spruce up a casual white tee and jeans into an edgier look is to layer with contrasting material. I'm a fan of over sized denim jackets to give it that edgy look, but bomber jackets have the same effect. Heeled, chunky booties give a polished, chic look, while also keeping you fairly comfortable.
Bottom layer:  Solid print tees (white, black, maroon, etc) , tank top or camisole
Outer layer: Jean overalls, denim oversized jacket, bomber jacket
Pants: Dark denim (gray, black), ripped/mom jeans
Shoes: Chunky heeled booties, platform wedges, doc martins
Softer and Sweeter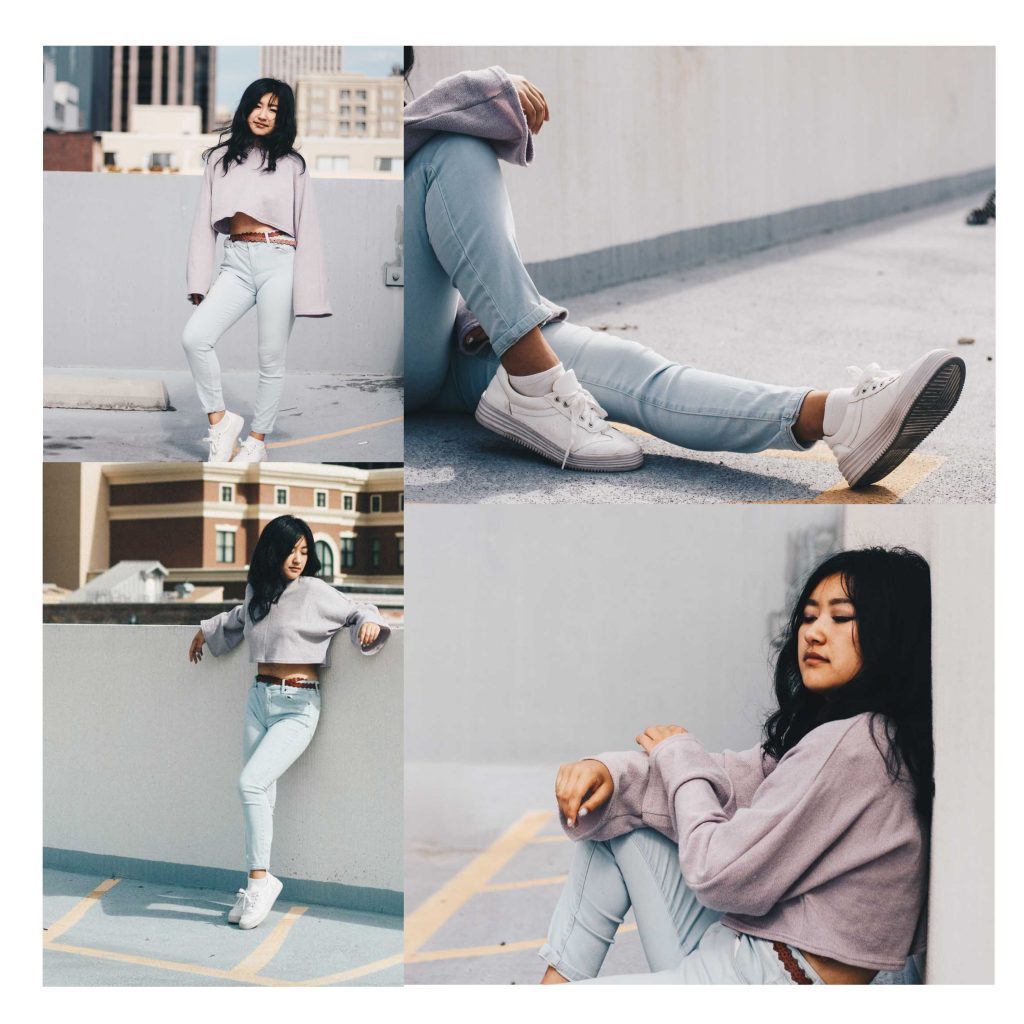 For a more casual, softer look, opt for light coloured sweaters such in colours such as lilac, light pink, or light blue. Since the one I'm wearing from Tobi is cropped, a pair of high waisted shorts are the way to go for minimal desired midriff exposure. To keep the sweet look going, pair with a light shade of denim or skirt. I paired this look with a pair of white sneakers for a casual but youthful touch.
Tops: Oversized, baggy sweaters (light/pastel shades).
Bottoms: Light high waisted denim jeans, mom jeans, or high waisted skater skirt.
Shoes: Light colored sneakers / tennis shoes, ankle booties, converse.
These colour combinations are subjective, so feel free to take your own interpretation of what edgy and sweet means. Let me know what your favourite outfit combinations are!