GRAB MY FREE eBOOK, GET ACCESS TO PRODUCTIVE CHALLENGES, AND LEARN HOW TO MAKE MONEY WITH YOUR CREATIVITY!
Are you a creative spirit?
Using your talents to create an income can seem like a daunting task, but I promise you, it's not that hard! In this free ebook, I share with you my own method for generating ongoing revenue and disclose how I make a living from my own creativity.
---
Wouldn't it be nice to work whenever you felt like it? I'll show you that it is possible!
As an entrepreneur of over a decade, I've managed to streamline my process for creating, generating money-making ideas, and doing what I am passionate about as a career. It is my hope that every creative spirit is able to do the same. You'll learn how to create a product using your OWN skills and talents and launch that idea as a business!
---
Download my totally FREE ebook right now to steal my process!
PLUS…
How do you like a challenge? I want to see my methods pay off for you, so I'm going to send you a few challenges to get rolling! When you download my eBook above, you'll also get access to totally inspiring tasks to tackle, right in your inbox!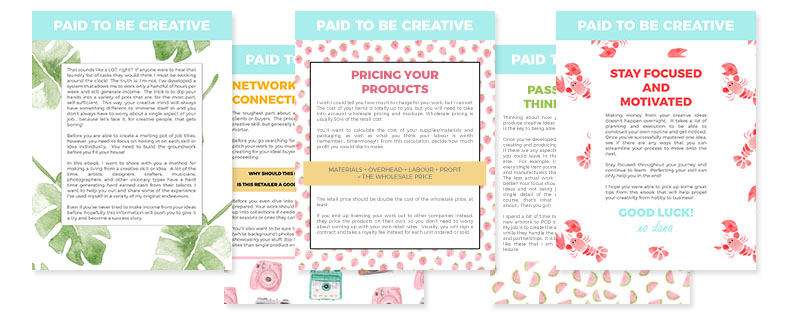 Isn't it time you started earning an income from your talent?
Enter your email address and name in the form above to download my guide right now.