by contributor Melyssa of The Nectar Collective
Hi there! I'm Melyssa and I blog over at The Nectar Collective. Since Spring just made its big debut, I thought it only made sense for us to spiffy up our computers and cell phones to match the positive and colorful vibes of the season. I'm an optimist at heart and love the idea of seeing a subtle message throughout the day, reminding me to keep doing good for the world. What will you do well today? Below, you can download your free* wallpaper. Enjoy! 🙂
Directions: Click the links above to download your wallpaper. The image will open in a new window. Right click and save the image to your phone or computer, then select it as your new wallpaper. 
Usage Policies: These wallpapers are free for personal use only. Please do not sell or claim them as your own. Thank you!
Melyssa is a graphic designer and blogger hailing from the mean streets of Orange County, California. You can usually find her on her blog, The Nectar Collective, where she uncovers positive vibes, spreads creativity, and talks about her corgi more than most people talk about their children. She also spends entirely too much time on Twitter, so you might as well say hello! @nectarcollect
» Need blog topic ideas? Check out 365 Blog Topic Ideas on Amazon!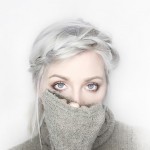 I am an online entrepreneur/artist helping other creatives kick butt in the real world. When I'm not running the Wonder Forest blog ship, you can find me teaching in my Watercolour Workshop, creating artwork for phone cases and home decor, whilst managing the daily tasks of Dana Fox Creative. Visit me at the links below if you wanna be friends and check out my Instagram stories for behind the scenes bits!