While I am spending the morning sitting in a dental chair, I thought it was the perfect time to share some brand new iPhone wallpapers for Fall. If you're a newsletter subscriber, you've already received these right in your inbox (lucky you!). I hope you like them!

Download these free wallpapers for your device!
You can use these on other devices too. Just choose the size that fits best. If you decide to share these, please link back to this original post and don't use the download links or graphics on your blog directly. Thanks friends!
See you soon… with a brand new smile!
» Need blog topic ideas? Check out 365 Blog Topic Ideas on Amazon!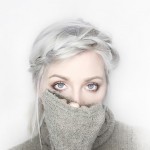 I am an online entrepreneur/artist helping other creatives kick butt in the real world. When I'm not running the Wonder Forest blog ship, you can find me teaching in my Watercolour Workshop, creating artwork for phone cases and home decor, whilst managing the daily tasks of Dana Fox Creative. Visit me at the links below if you wanna be friends and check out my Instagram stories for behind the scenes bits!