Ever get lost in the popular page on Airbnb? I know I do. Airbnbs can be an amazing option when travelling, offering up idyllic locations and unique accommodations. And if you're an outdoors person, you might not love being cooped up in a high rise hotel during your vacation. Instead, opt for one of these charming stays that will put you at the centre of everything. 
The Cobb Cottage, Canada
Located in Mayne Island, British Columbia, Canada, the Cobb Cottage resembles something  straight out of a fairytale. In fact, I think the Fairy God Mother herself would enjoy a night here. The cottage is crafted from natural materials and situated on an acreage, surrounded by sheep, gardens and orchards. Not sold yet? I'll keep going. The community is tiny and quaint. A ten minute walk will bring you to the beach, or to the family grocery store, an art gallery, a bookstore or the spa. If you're looking to get away from it all, consider this your best option – and for a great price ($140 CAD per night)!
Secluded Treehouse, USA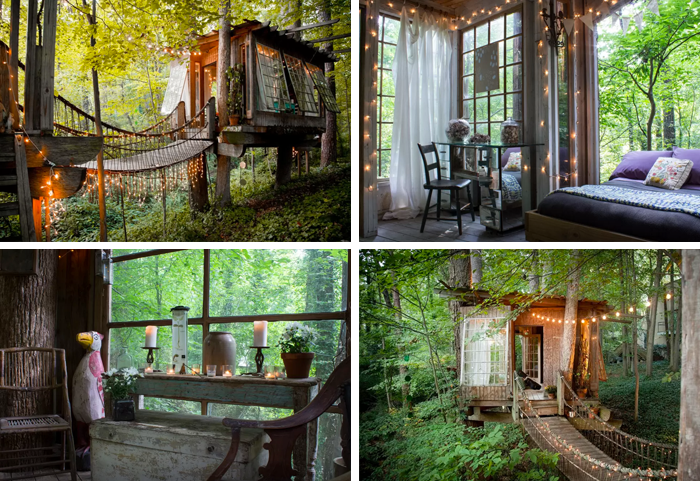 It's not hard to see why this dreamy treehouse in Atlanta, Georgia, USA was named the #1 most desirable listing worldwide. Most of us dreamed of having a treehouse we could have slumber parties in as a kid, and this is the adult version! One of the biggest draws to the treehouse is the fact that is actually located in the heart of Atlanta, making it an urban oasis after a day of exploring the city. An accommodation this unique comes with a heftier price tag. The treehouse is currently listed at $459 CAD per night. 
Tiny Cottage Living, Japan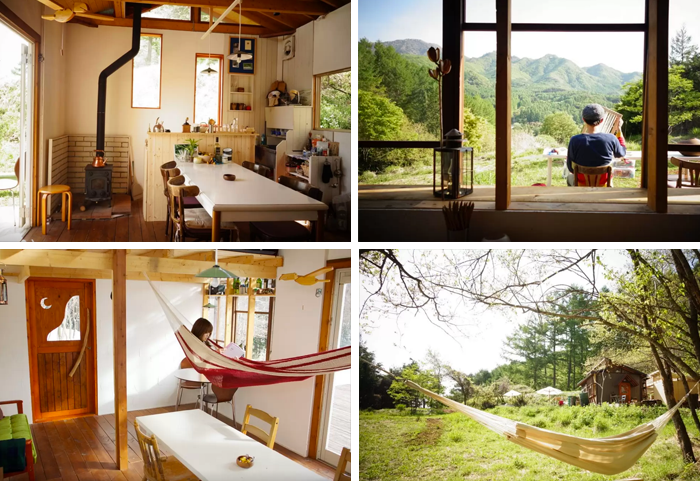 Having never been to Japan myself, I typically imagine the bustling city streets and bright signs of Tokyo – but there's so much more to Japan, especially for nature lovers. Located in Ohinata, Japan, this cottage sits at the mountain side of a woodland, separated from a small town. Lounge in the hammock (indoors or outdoors), read a good book and listen to the songs of wildlife in this gorgeous retreat for $84 CAD per night.
Geometric Dome, Spain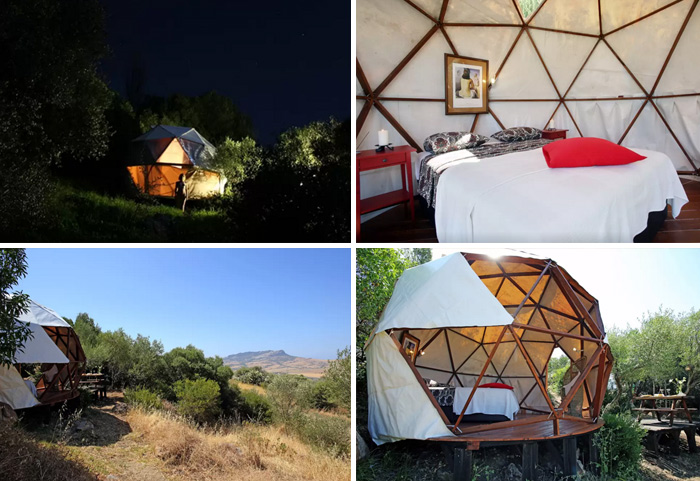 The Geometric Dome in Andalusia, Spain brings 'glamping' to a whole new level. Set up camp and relax to the cool sea-breezes in a completely unique camping experience. Guests have access to a shared kitchen as well as free bicycles for exploring the area. At the end of the day, watch the sunset at the Costa de la Luz (the coast of light, which extends the twilight of dusk) from your deck. It's a complete steal for $47 CAD per night. 
Eco-Farm, USA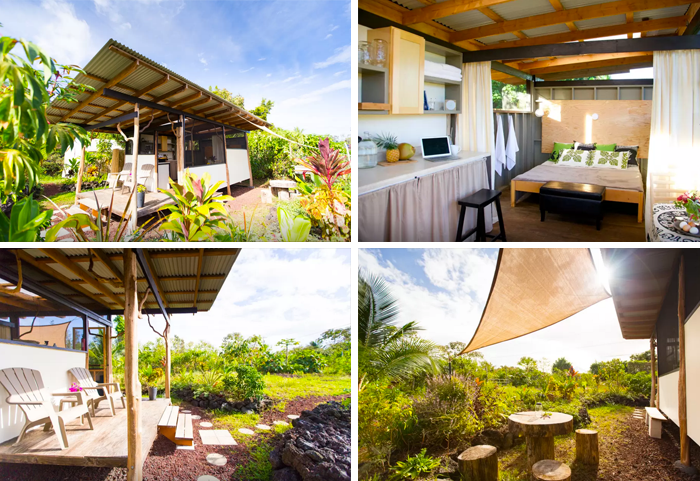 Normally when I hear the word Hawaii, my first reaction is, "I'm in." But this tropical eco-farm puts the island destination even higher on my must-visit-asap list. Located in Pāhoa is on the Big Island of Hawaii, the unit is self-contained with gloriously high ceilings and a private kitchen and bathroom. Surrounding your new home-away-from-home are vegetable and flower gardens and plenty of natural life. Heaven is a place for $115 CAD per night. 
Last Updated on