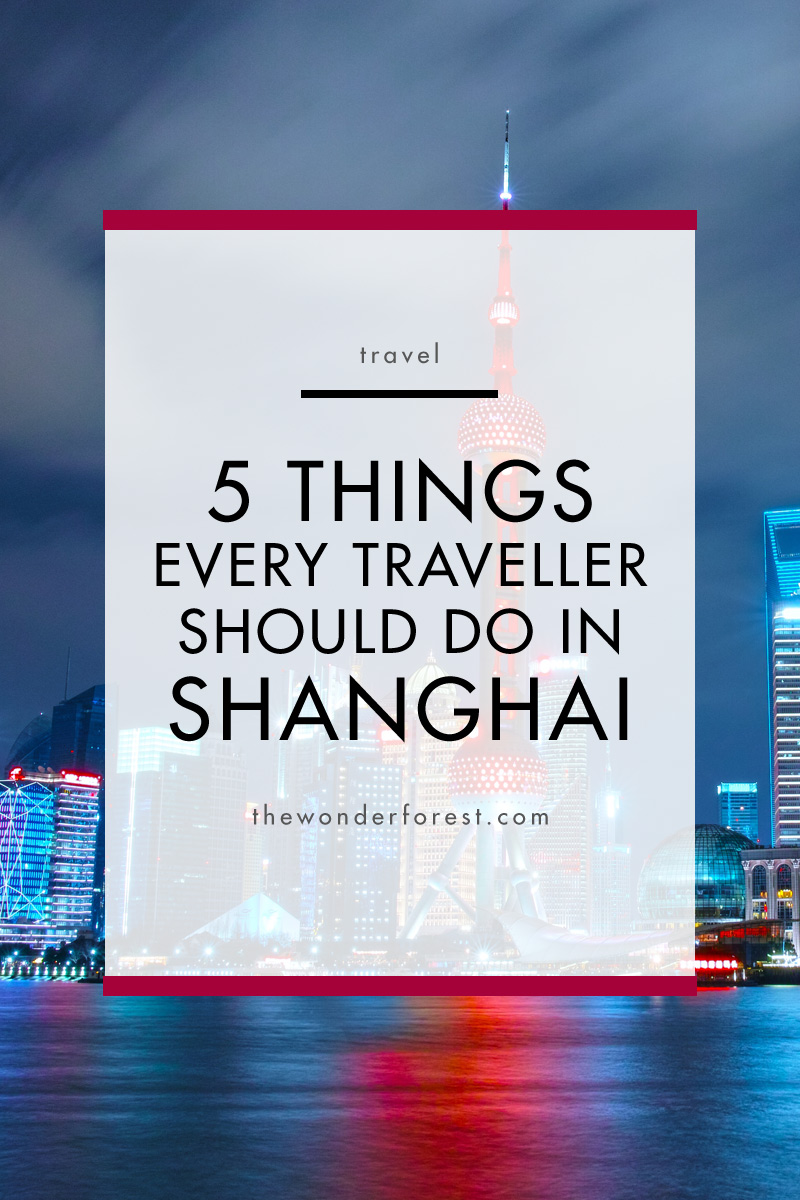 I had no idea how much I would love Shanghai until I arrived on a high speed train from Beijing. The city is unreal. A beautiful mix of old and new, all meshed into a well-rounded chaos. Street vendors on every corner, classy fashion, the smell of incense coming from apartment windows and luxurious nights out on The Bund make Shanghai a unique destination to visit. Here are five things every traveller should do in Shanghai!
Night Cruise On The Bund
Yes, you can walk The Bund, but for 130 Yuan you can cruise The Bund for an hour and see all the city's lights from a ship! We had a lit up "pirate" ship sail by and got to see the the Pearl Tower sparkle from afar. For a more private experience, you can pay an extra 30 Yuan to relax in a closed area where you get a beer and a bag of peanuts. It's the little things that make it such a lovely way to spend a hour.
Exploring The Yu Gardens & Tea House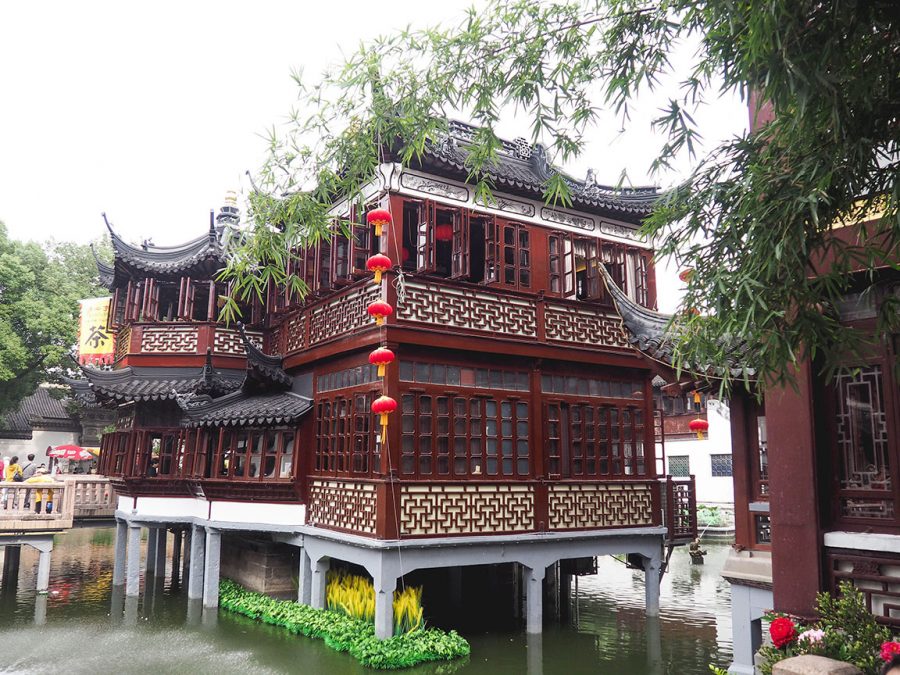 There's something magical and captivating about exploring the Yu Gardens. Housed in reconstructed Old Shanghai, you get a taste of what this gorgeous city was like during the Ming Dynasty before it became the financial district of China. The garden's grounds were surprisingly extensive! To get here, simply hop off at Yu Garden Metro Station and follow the crowd toward The Bund! The whole area is littered with shops, food vendors, ice cream and dumplings. 
Cocktails On a Rooftop Bar 
Everyone needs a little glam now and then and there's no better place to experience the lush life than on one of Shanghai's rooftop bars. You have high class places like the Ritz Carlton or Flair to choose from or more modest roofs such as The Captain. There is also a super cute Tibetan cafe called Chonor that serves tea if you are looking for a more relaxed afternoon. This was my little gem because no one was on the patio, so we had a view of the Pearl Tower all to ourselves. 
Eat Street Food Like a Local 
Speaking of dumplings, not only is street food cheap but it is so tasty in Shanghai. Head to famous spots like Nanxiang Steamed Bun Company or simply just roam around your hotel and discover tons of options. Some dishes I recommend trying are soup dumplings (a must in Shanghai), scallion cakes (personal favourite) or something bizarre like stinky tofu! There are many options for both meat eaters and vegetarians. Look for places that have a line – those are the good spots!
Day Trip To a Water Town
Suzhou has been dubbed the "Venice of The East" and places like Zhujiajiaoare and Zhouzhuang make for stunning day trips from Shanghai. These water cities are so unique and beautiful to explore. After a city adventure you can escape to old China and see a different kind of beauty. You can take a high speed train to these cities which takes between 25-35 minutes, or the metro which takes a little longer. When booking your train tickets, please leave yourself some time as tickets and the actual trains are not in the same buildings in China. Bring your passport, or else you won't be allowed on the train or even be able to buy tickets! 
Last Updated on