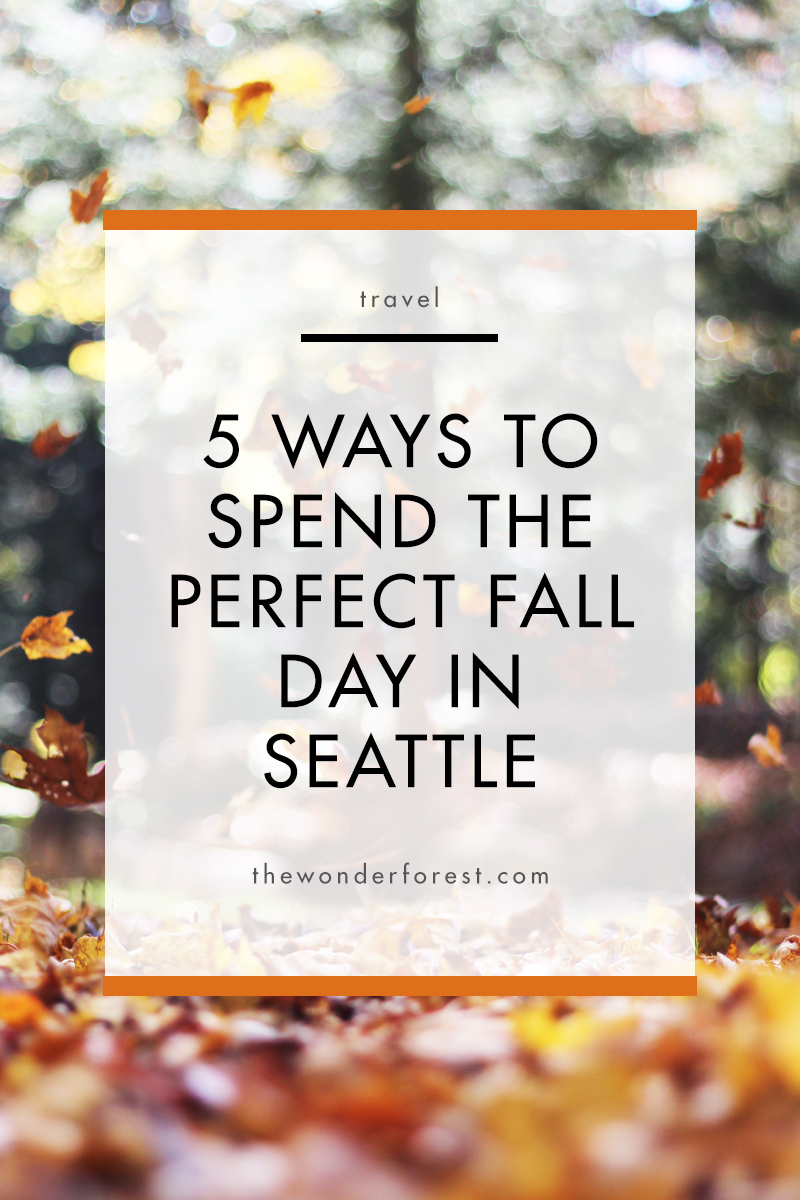 Fall in Seattle is cool and crisp and yes, a little drizzly. Don't let the thought of rain keep you away though because it's a beautiful time to visit. The summer crowds thin out, the fog rolls in, and to me the whole city feels like the setting of a mystery novel. Pack a jacket with a hood and sturdy boots and the rain won't bother you too much.
1. Start with Morning Coffee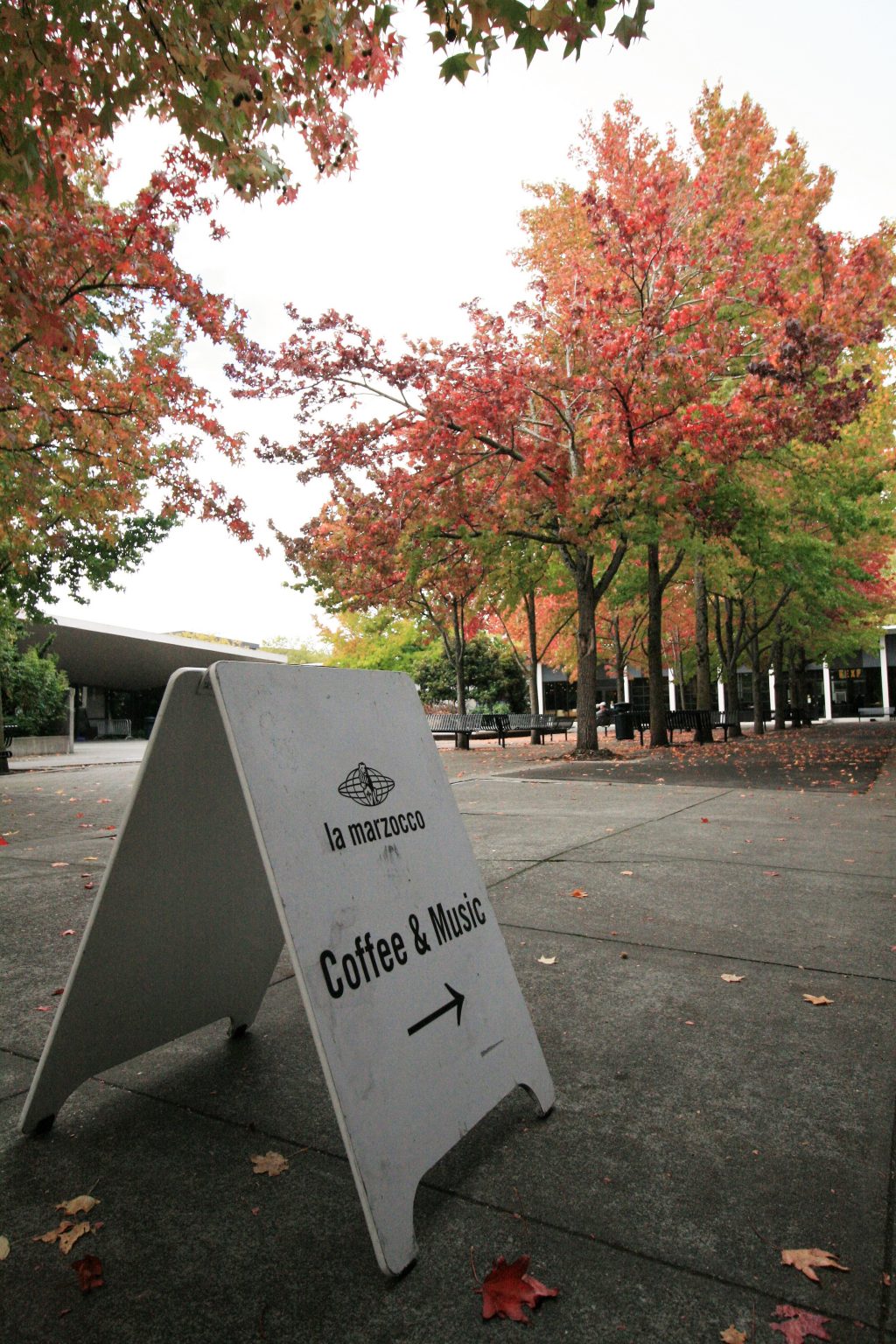 Seattle is home to the first Starbucks and the city's coffee shop scene is booming. La Marzocco at KEXP) is one of my favourites. Housed in the headquarters of a local indie radio station, you can shop for records or watch the live radio broadcast while you sip your coffee. The baristas know what they are up to and the coffee selection rotates each month. Bonus for touristy reasons that La Marzocco sits at the base of one of Seattle's most famous landmarks, the Space Needle.
2. Ride a Ferry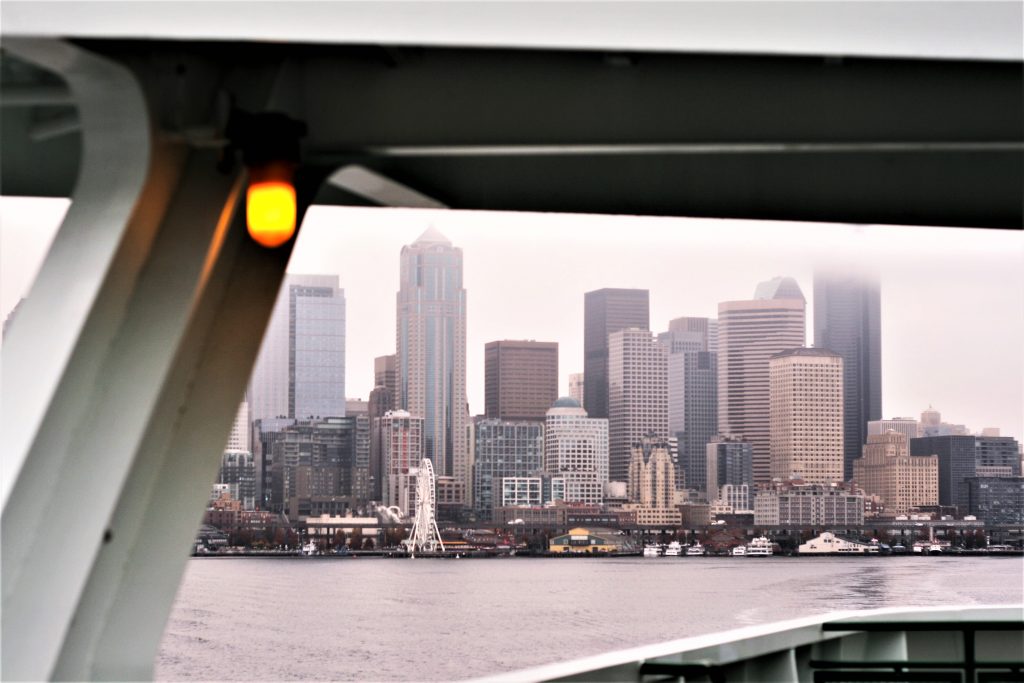 On a misty fall day taking a ferry ride is the perfect way to get outside without being in the rain, and the views of the city skyline won't disappoint. Covered areas on the outdoor deck help you enjoy the views and stay dry. An adult walk-on roundtrip passenger ticket for the ferry from downtown Seattle to Bainbridge Island is $8.20, and you can ride the ferry, get off, and get right back in line to return to Seattle.
3. Warm up with Ramen
Nothing is as warm and comforting as a steaming bowl of pho or ramen, and Seattle is a great place to find both. Find authentic Japanese ramen at Kizuki Ramen. They have a few locations around Seattle. It's the perfect way to warm up on a chilly afternoon.
4. Get Lost in a Bookstore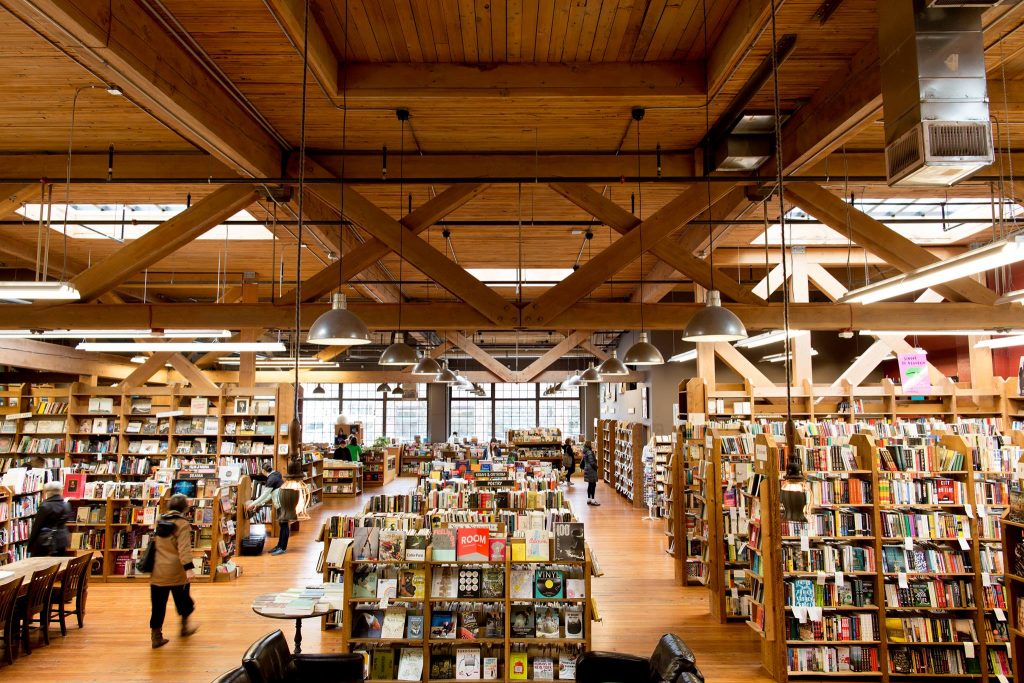 Getting lost in a bookstore is one of my favourite activities, especially on a rainy day. The Elliott Bay Book Company on Capitol Hill in Seattle has two stories filled with books so you can stay busy browsing for hours. Of course the travel section is the best!
5. Visit Seattle's First Neighbourhood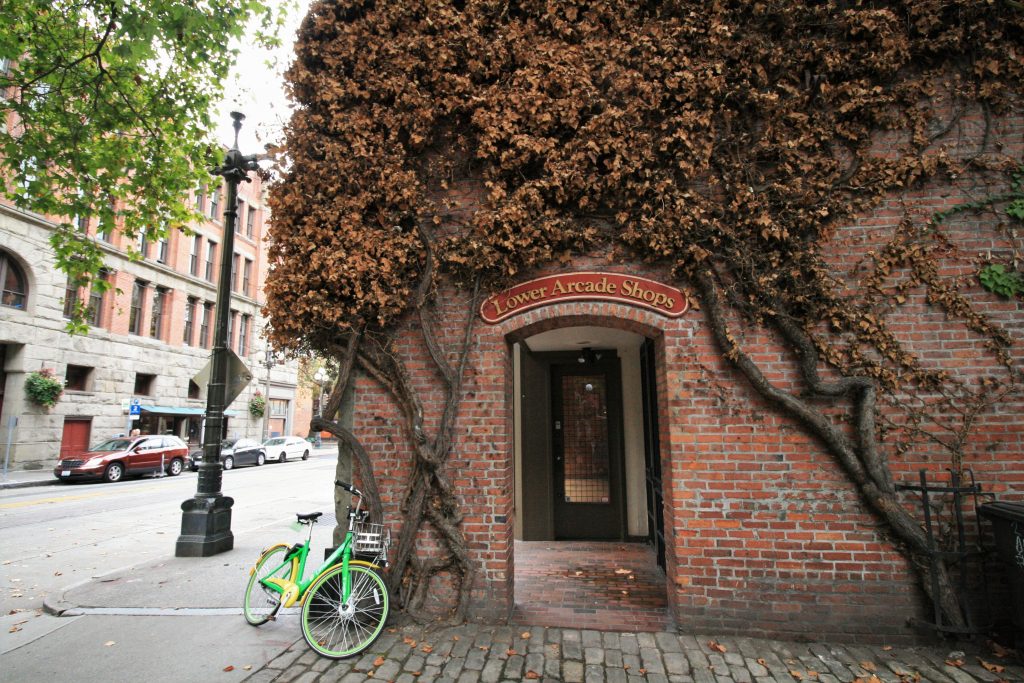 End your day in Seattle's historic Pioneer Square neighbourhood. Lined with trees, shops, and restaurants, Occidental Square Park in the middle of Pioneer Square is picture-perfect, especially in the fall. Start by browsing the boutiques and art galleries right around the park. Pioneer Square is also home to Seattle's first skyscraper, the Smith Tower, built in 1914. Though the Smith Tower is not the tallest building in Seattle anymore, you can still see great views of the city from the thirty-fifth floor Observatory. After taking in the views head in and grab a table by the window at the prohibition-themed restaurant inside the Observatory.
Last Updated on