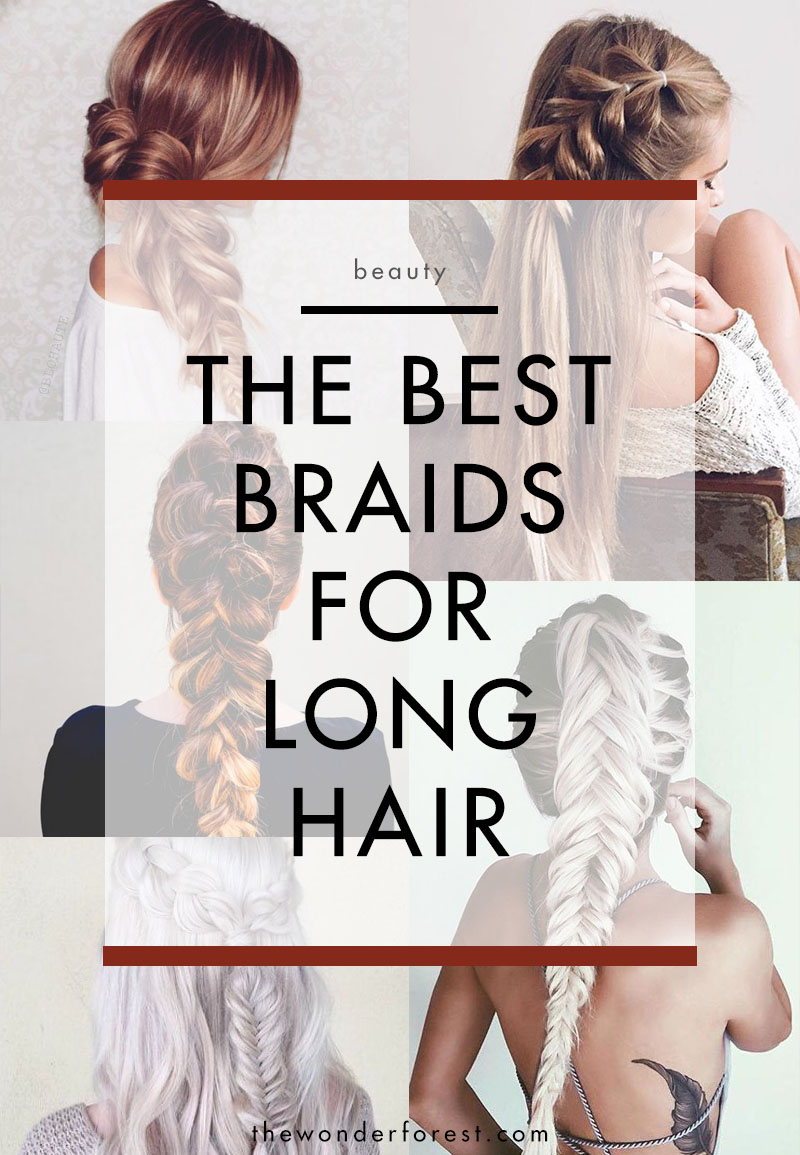 As the seasons change, there is one thing that never goes out of style: braids.  With their versatility and seemingly never-ending style options, they can take your look from casual to dressy in no time. 
As a shorter haired girl, I often need a little inspiration when I pop in my extensions, and thanks to sites like Pinterest, the inspiration is endless. Here are a few styles I definitely want to try, although some look a little more complicated than others!
Pull Through Braid
This technique is so easy and really isn't a braid, but gives the effect of a bubbly and fun alternative to one. All you need are a few clear elastics to get it done. This style would be awesome in a time crunch!
Warrior Braids
A little different than your standard French braids! Adding two side-by-side braids helps to showcase your badass babe side (I know you've got one!).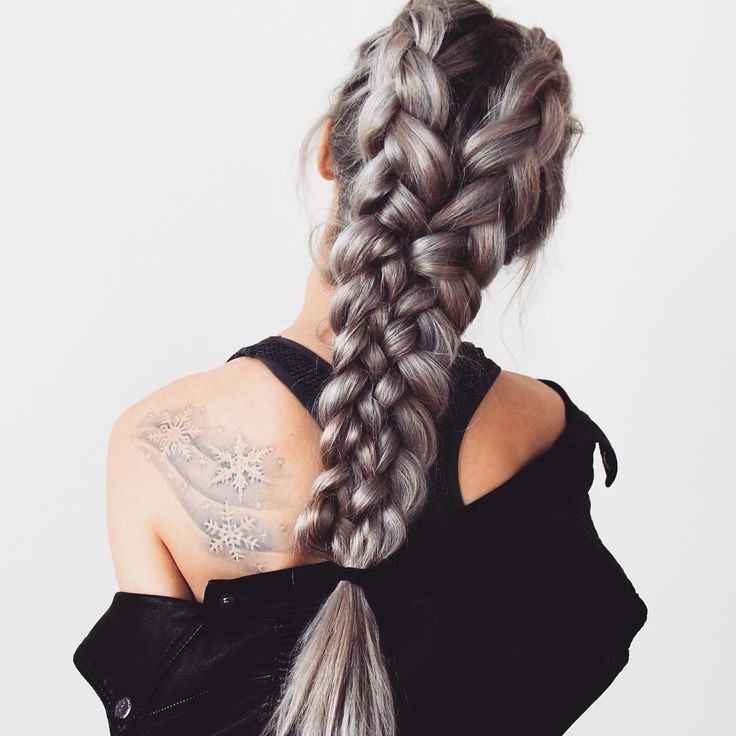 Half Up Fishtail Braid
I like how the simple crown braid transitions into a tighter-knit fishtail braid, and the waves add that carefree boho vibe.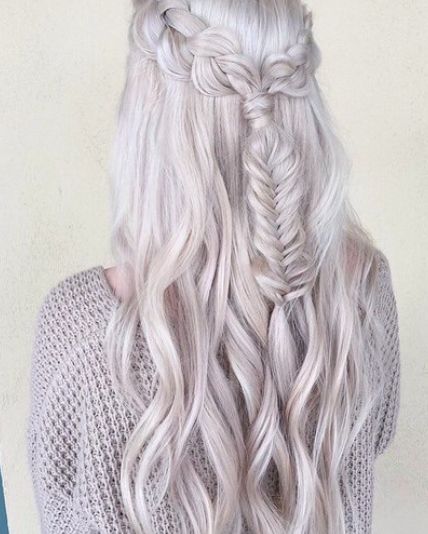 Twisty Half Up Pull Through Braid
I love the variation of this pull-through braid and how loose it all looks.  It's a great way to keep your locks out of your face while adding a unique style that looks complicated, but isn't!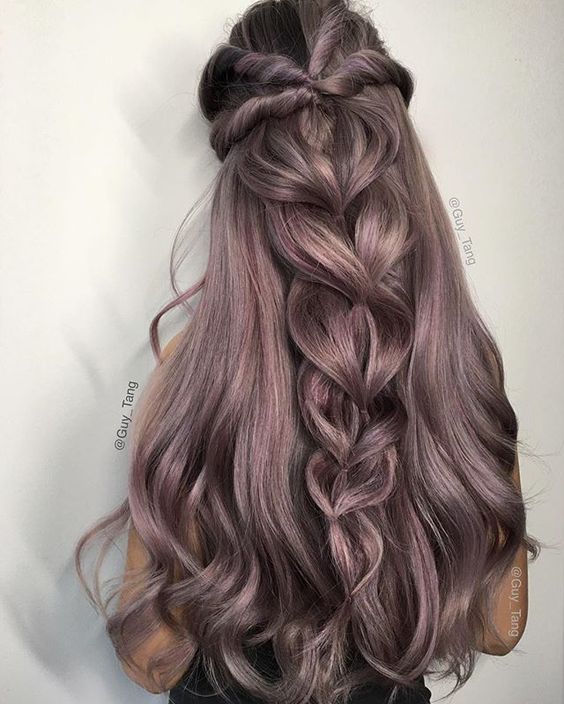 Messy Low Side Fishtail
Effortless and chic. Can I say how much I love this hair colour too?!  This loose style could work well for so many occasions!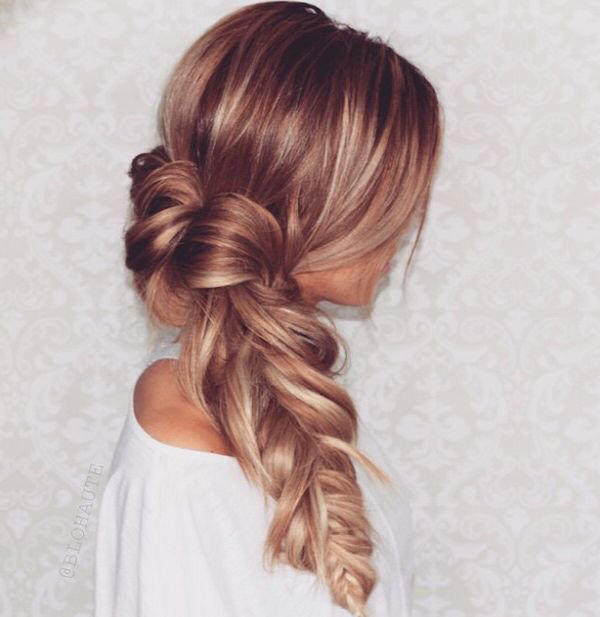 Double Twist Fishtail
Another unique variation of the half-up fishtail. Adding two twists gives this a bit more interest and adds a little extra volume to your hair.  Definitely going to try this one!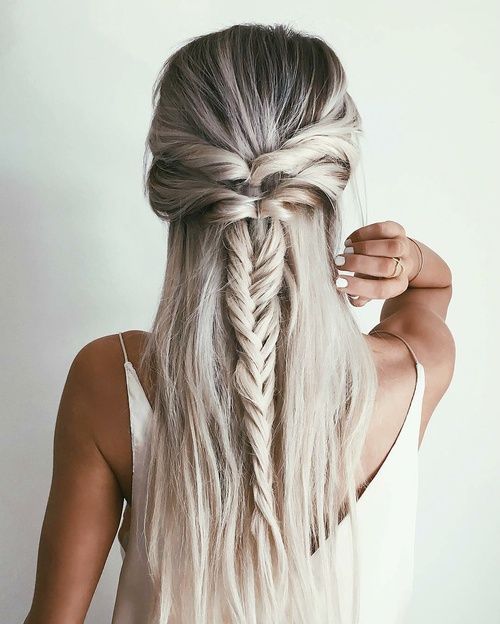 Dutch Braid Faux Hawk
For when you want a little volume up top, this faux-hawk braided style is awesome. It's done by creating a Dutch braid and pulling it out for fullness.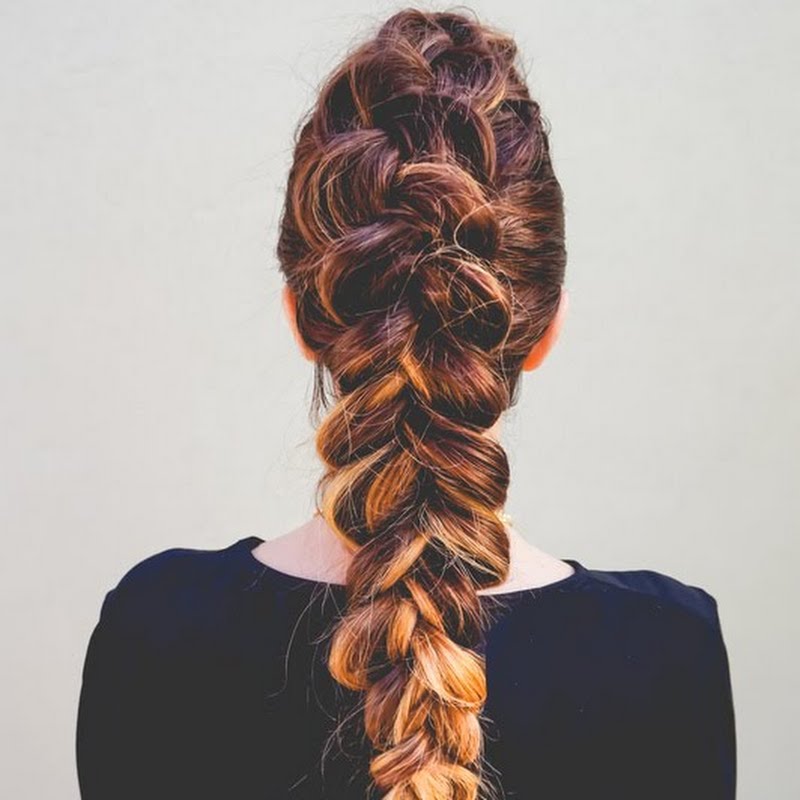 French Fishtail Faux-Hawk
Starting up high gives this the faux-hawk look.  I love how this looks with highlighted hair because it gives it such dimension. Basically, create a fishtail French style by adding in pieces as you go. Grab larger chunks for this looser style!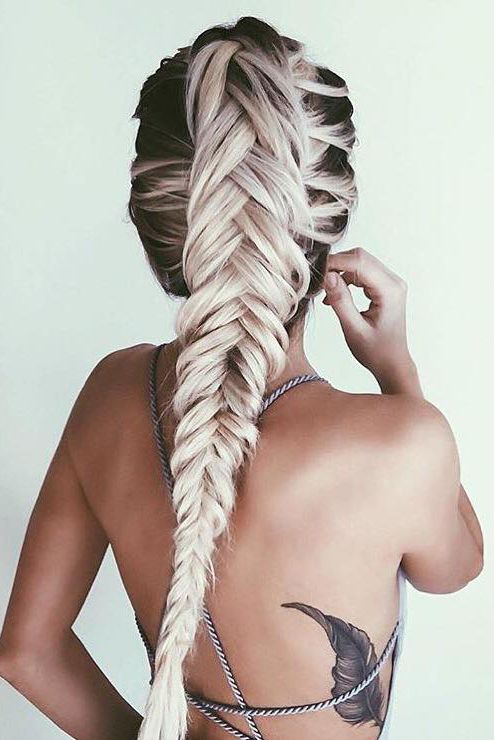 Braided Messy Ponytail
A simple ponytail with lots of volume and a standard braid thrown in can look effortlessly cool in a pinch!
Layered Low Braided Ponytail
Another variation of the above style, with a low and pulled braid on the bottom layer.  I love the overall shape of this one with the teased crown!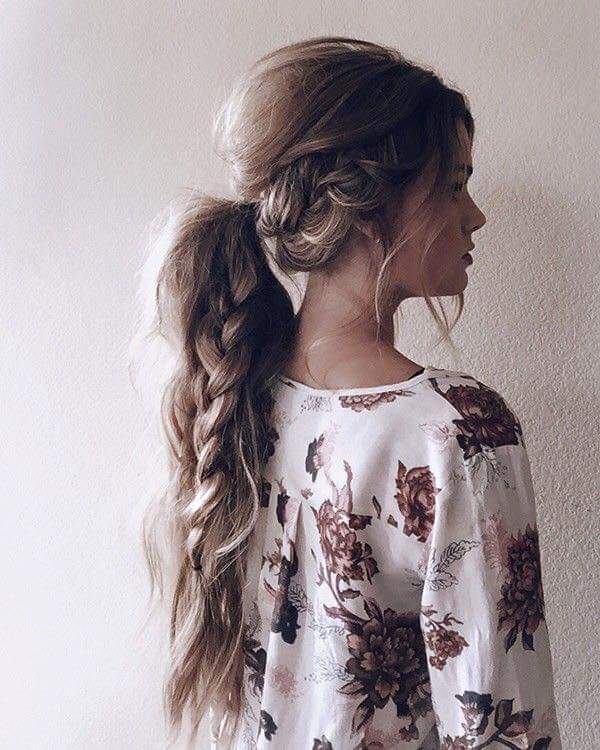 Mixed Side Braid
A couple of different braids make for an interesting boho look. Starting with wavy hair will add texture and volume so you can be the breezy beauty that you are!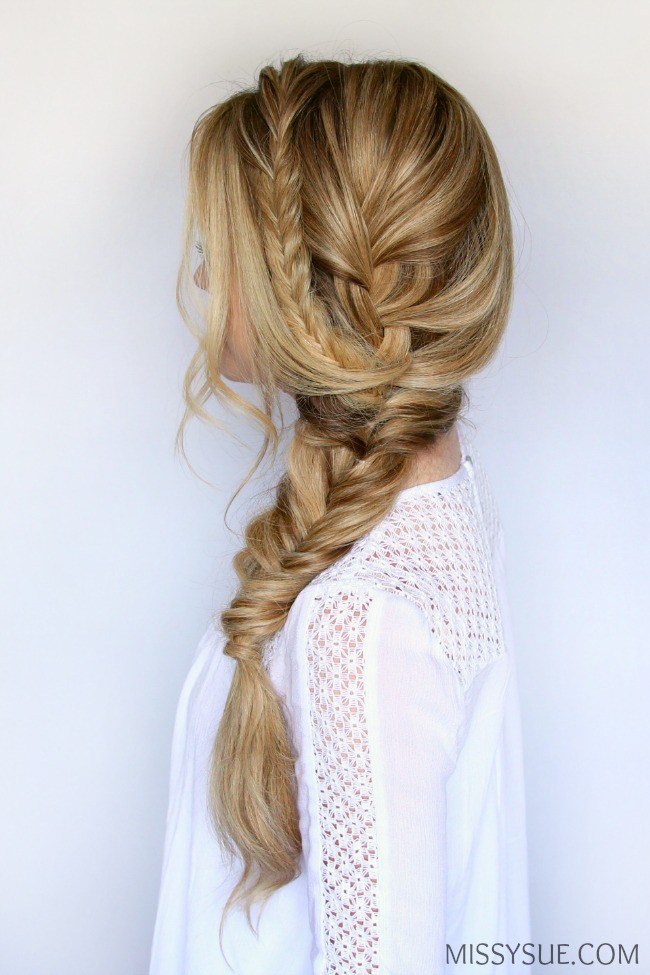 Last Updated on