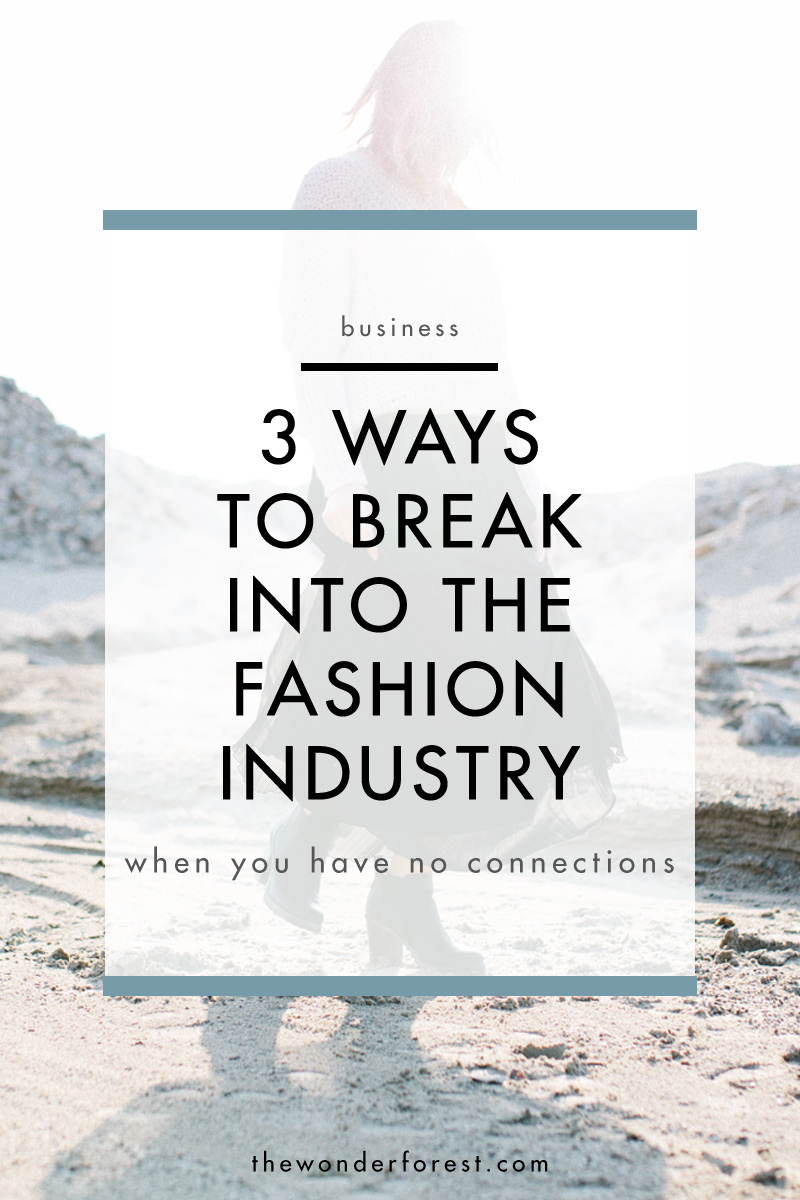 It's no surprise that the fashion industry, blogging especially, is a saturated market. With social media, you can find just about anything or anyone in fashion. This is both good and bad if you're trying to break into the industry with no experience and no connections.
It's good because the people you need access to are right at your fingertips and with the click of a button you can connect with this person. It's bad because just as you can do this, so can everyone else, which makes it even harder to stand out. But don't give up just yet! There are a few solutions…
Start a Blog
This is probably a no brainer, but some people still deny the power of blogging. If you're one of those people… stop! Do yourself a favour and get a blog right now if you're trying to get into fashion or any industry. A blog is a working portfolio of what you're capable of. It shows self-discipline since you don't have to have one but you choose to have it anyway.
You gain so many skills that brands, employers, and major fashion houses recognize. And because of this, having a blog will open up so many opportunities in a world that was once almost impossible to reach. There are a ton of successful bloggers that had zero connections and zero experience in fashion before they started a blog and now they're on top of the world. It just goes to show anything is possible and a blog is a great place to start.
Become a Contributor
Freelancing or becoming a contributor to a major blog or online magazine is another great way to get into fashion. But don't expect Who What Wear to come knocking on your door fresh out of the gate. Your best bet is to start small and aim big.
Send cold emails to every online fashion magazine you can possibly find with an already written article that matches the voice of the magazine/blog you're emailing. There is usually a place on the website under the contact page with a PR email or inquires email address, so that's the one you want to use. You also want to offer something of value in your cold e-mail like a compliment and a service in return. Magazines and blogs want to know how you can benefit them, not about how they can benefit you. Once you land one decent blog to contribute to it will make contributing to others much easier.
Open a Store Online
Etsy, Tictail, eBay, Depop, and Poshmark make it incredibly easy to get into fashion without experience. You simply sign up, open a store and that's it!
Of course you need skills and talent for your store to be successful, but there's no reason you can't give it a try. The digital world is such a great way to form connections especially when you're offering a tangible good on an already established platform. There are a ton of store owners who started on small online third party sites and killed it. Nasty Gal is one of them! Once you get your name out there, you'll start to build your brand and people will recognize you as a trusted source in the fashion world.
Are you new to the fashion industry or are you thinking about starting a blog? We'd love to hear your story in the comments below!
Follow me – Blog Instagram YouTube Snapchat @notanothrblonde
Last Updated on