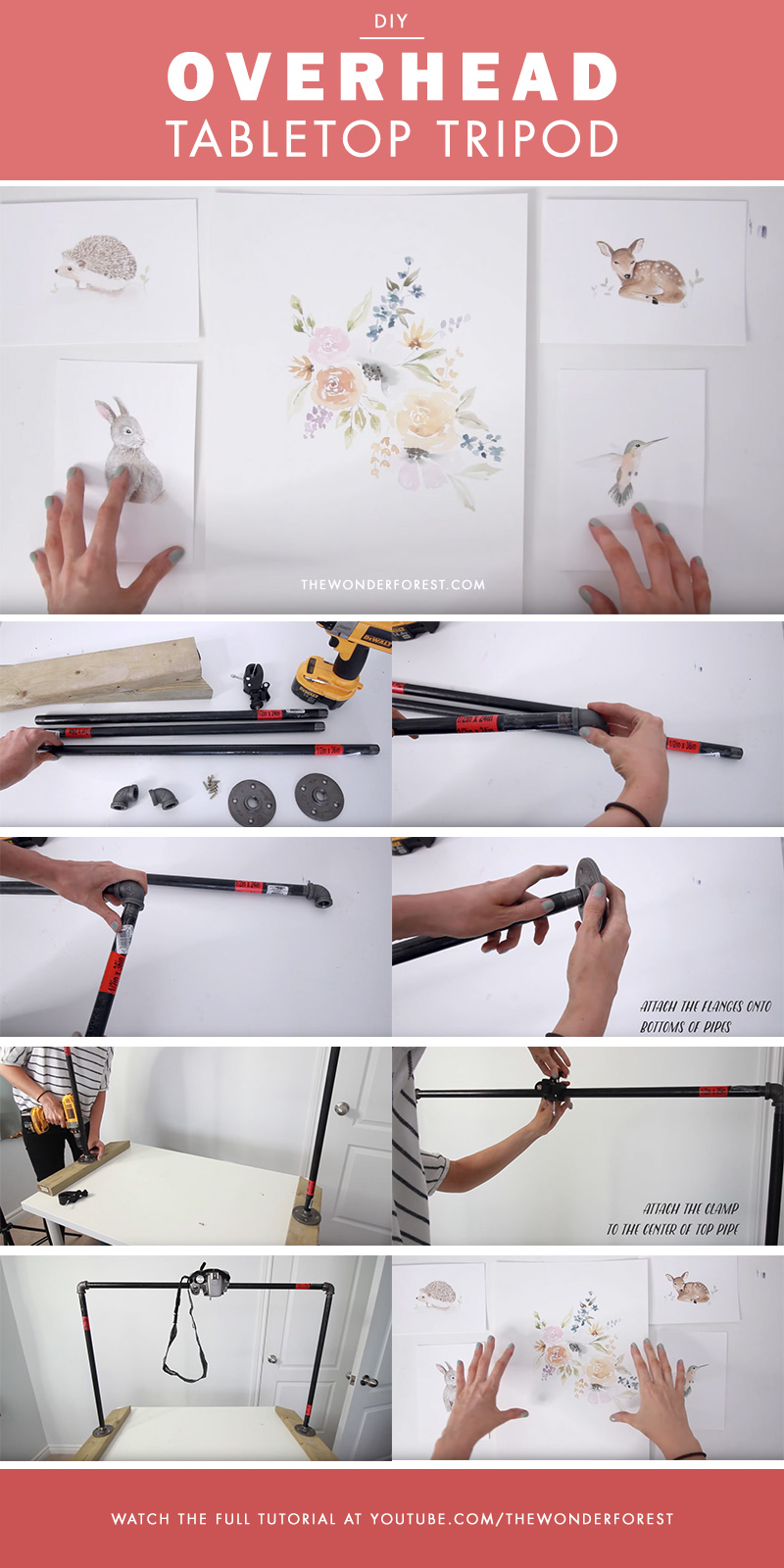 One of the things I had a lot of trouble with when I started filming videos for my YouTube channel and Watercolour Workshop was figuring out a way to secure my camera above my work table for the perfect birds-eye-view.  Facing the camera downwards on a standard tripod always resulted in two issues: 
1. The tripod legs would show in the shot
2. The camera did not extend out enough to show the center of my table
After experimenting with a DIY tripod for a while with a makeshift extension arm, I decided that there had to be a better way. 
I came up with this awesome tabletop tripod that sits perfectly above my work area, so I can film my desktop views without worry and while sitting comfortably.
I filmed the process of putting it together, which is super easy by the way!  You can press play below or click here to watch.
How to create your own overhead tripod
In case you missed it in the video, the supplies you will need are:
2 x 1/2″ by 24″ pipes
1 x 1/2″ by 36″ pipe (you can use a shorter one for smaller tables)
2 x 1/2″ floor flanges
8 x 1″ screws
drill or screwdriver
2 pieces of scrap wood (2×4)
If you make this, let me know how it worked for you!
Last Updated on