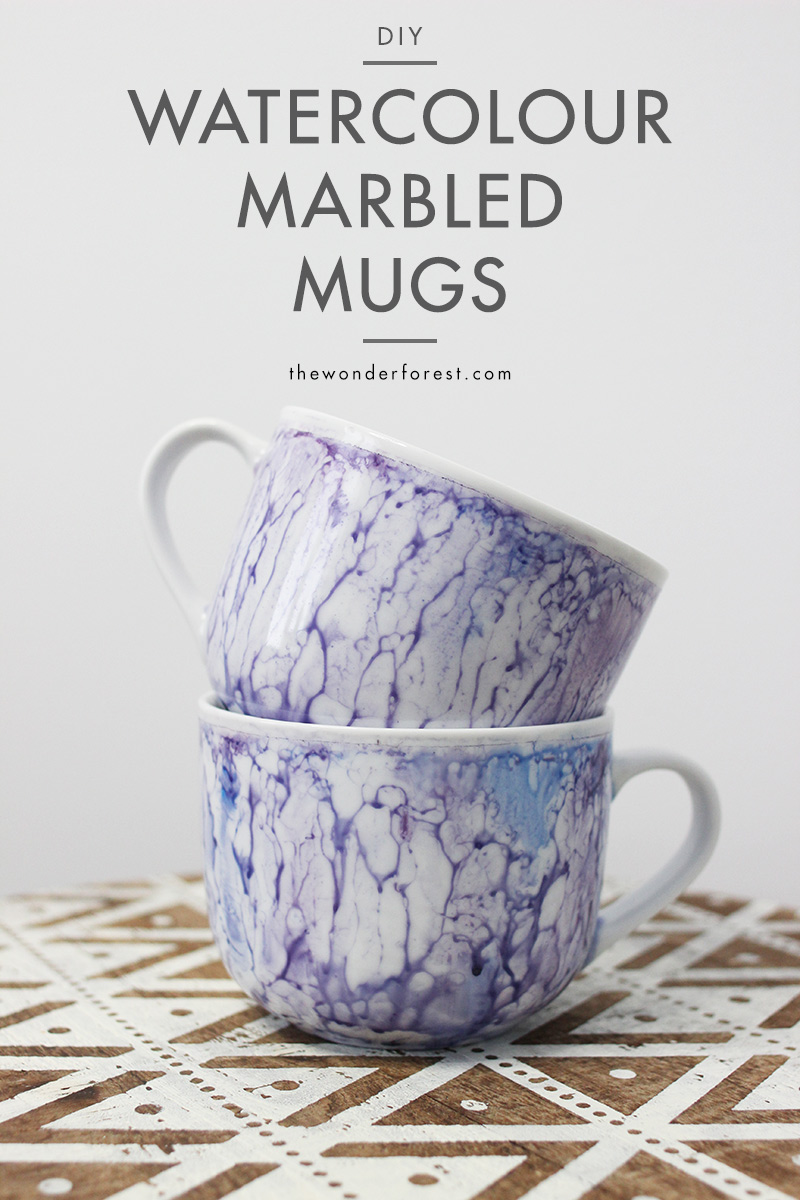 If you're looking for a project that is easy and cheap but looks like something you might buy in a store, I've got the perfect one for you!  These watercolour painted mugs have a marbled effect and are also dishwasher and microwave safe. 
The main thing I wanted to achieve here was to make the paint appear watery and diluted, and I figured out the perfect method to do so.  While I had seen previous tutorials for painting mugs and dishes, none of those options allowed you to create them quickly (the Mod Podge ceramic glaze method requires about a month curing time!), and many other methods didn't allow for dishwasher safe and non-toxic paint (nail polish!? no thanks…).
I ended up using this Porcelaine 150 paint, which is specifically made for painting on dishes, and diluted it with rubbing alcohol to allow for that watercolour feel. The result is exactly what I imagined!  You can click here to watch how I did it or press play below:
If you make your own, I'd love to see them. Just tag me on Instagram.
Also, if you are interested in learning more about watercolour painting in general, my Watercolour Workshop is probably the perfect place for you! I've absolutely loved seeing all of the projects from members and would love for you to join us!  It is a lifetime membership site, meaning new exclusive videos are added frequently so that you will always have something to learn and paint. View all of the details right here.
Last Updated on