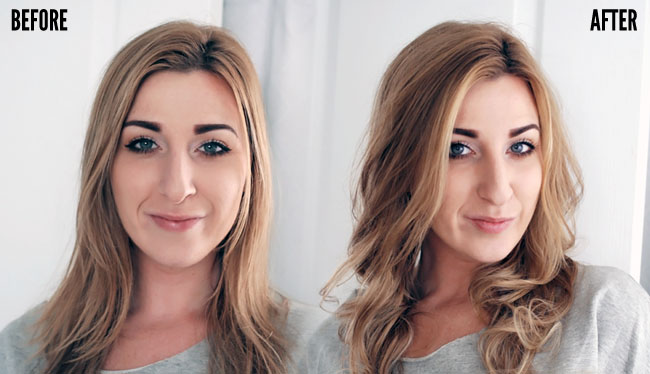 I have a problem. Well, actually I have a few, but one that constantly nags at me is this useless thin and flat hair of mine. Volume is not a word it understands, and without sticking in a bunch of extensions, I've come to accept that it will always be this way. I boost it at the roots by teasing it daily, but for a little extra volume I sometimes like to make it a little wavy at the bottom too. I'm definitely not a girl who can spend hours on my hair and I like to use what I have to get a final result I like!
I've been curling my hair with a flat iron for quite some time now simply because i like the more random effect it gives hair as opposed to a barrel iron. It's more carefree and uneven. Here is how I transform that ugly mop into something that actually looks presentable (read the steps below):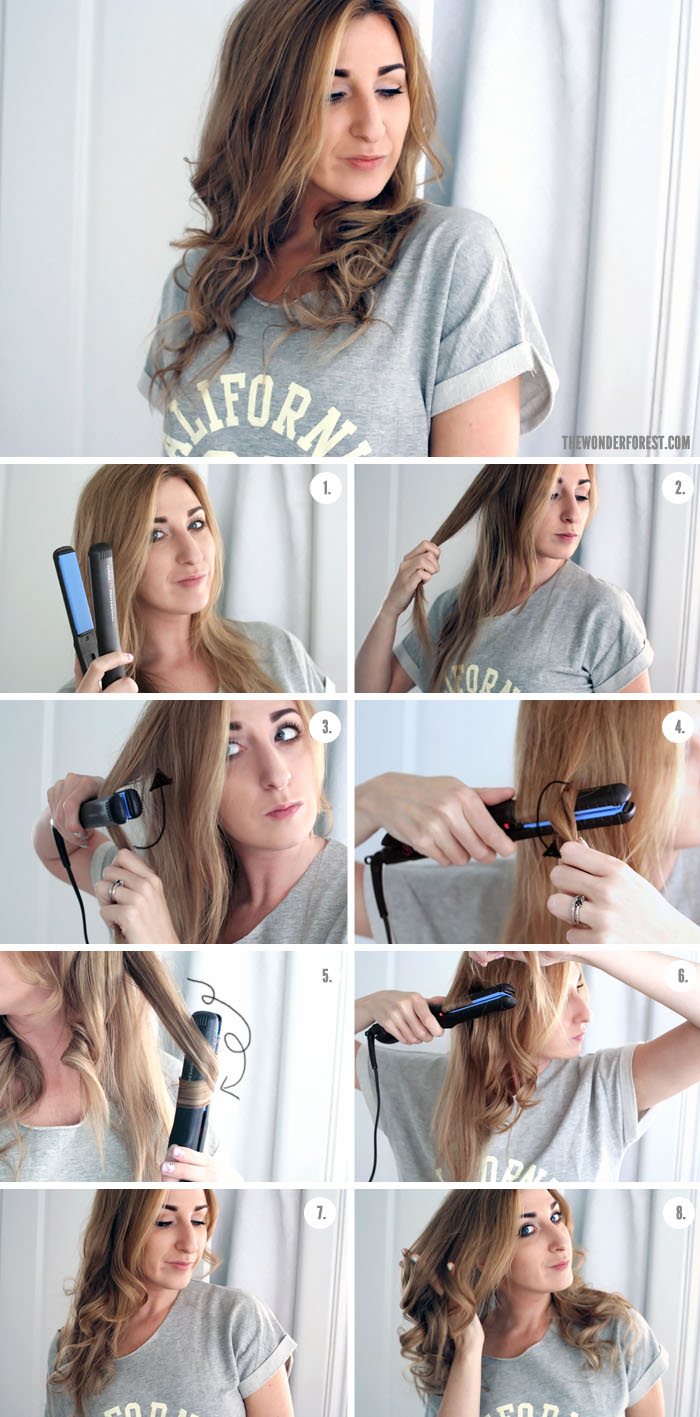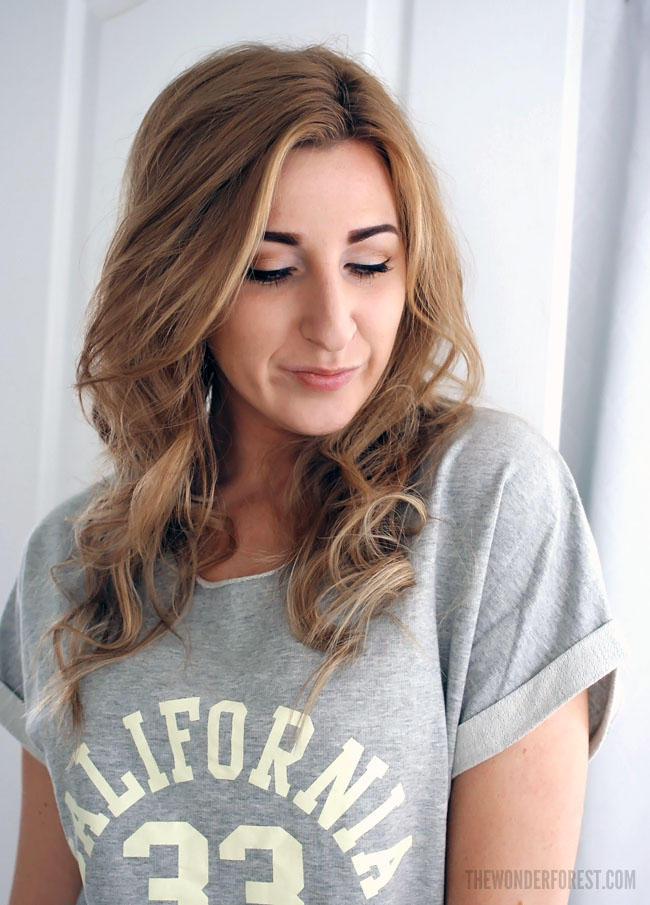 I'm using the Hana Professional 1″ flat iron that the people over at Misikko wanted me to try out. It heats up to 450 degrees and is safe on damp hair as well. It does a good job, definitely, the only thing I disliked about it was that the tip got so hot it was nearly impossible to touch with bare hands. I'm used to having that little bit of tip to hold onto with my fingers and with this one it just wasn't happening.
1. Prep your hair with a light mist of product like hairspray before you start to help hold the curl. Grab your flat iron and let's get to it!
2. Grab a section of hair. You'll notice I'm starting with one of my longer layers instead of the front shorter pieces. I prefer to do it this way because if I curl the front pieces, the curl ends up being too high and too spiraly. If you don't have layers you don't need to worry. Also, don't worry about sectioning off your hair and making it perfect, just grab chunks from the bottom and go!
3. Starting in line with your cheek bone, clasp the hair and bring it up behind the flat iron…
4. Bring the hair over the front of the flat iron. Try not to keep such a tight grip.
5. Slowly move the flat iron down the remaining hair while holding it horizontally, spinning it under as you go. Keep a loose grip while doing this so the iron moves freely. When you reach the bottom, flip the iron vertically and pull down to release the hair.
6. You can see the first two finished pieces here. Continue doing this all around your head.
7. With all of the hair done, you can move onto your front pieces. Start lower down and just curl them away from your face slightly.
8.  Separate your hair with your fingers to break up the curls and you're done! That took only about 10 minutes to complete. Finish with hairspray to hold.
Hope you liked this tutorial! If you have thin hair like me, it's a lifesaver when you have little time to mess with your hair. Try it and let me know what you think!
Last Updated on