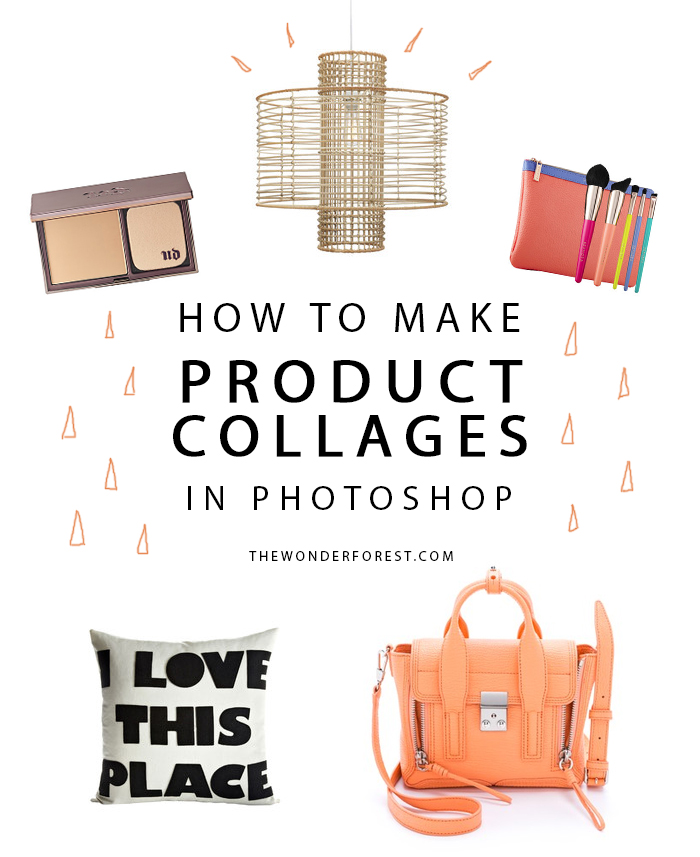 Hey Wonder friends! Have you ever wondered how to put together product collages like the one I shared the other day? I decided to create a video which walks you through my process. For this tutorial, I am using Photoshop, and I'm assuming by now you have downloaded it because if not…. what are you waiting for!? It's just $9.99 a month for Photoshop and Lightroom CC on their new Cloud subscription service. Well worth it if you ask me!

Anywho, open up your PS program and follow along if you like! I always try to incorporate some little graphic details with my collages when possible, which you'll see here as well. Hopefully if you're a Photoshop newb, you'll learn a thing or two about:
Dragging images
The Multiply tool
Removing backgrounds
Resizing
Adding text
and more
Click here to watch or view the video below:
Do you feel confident making your own now? I hope so! If you have any questions leave them below and I'll do my best to answer. As always, if this helped you, I would love you to bits if you shared it with others you think it might help!
Sample product images from Sephora, Shopbop, and All Modern

Last Updated on