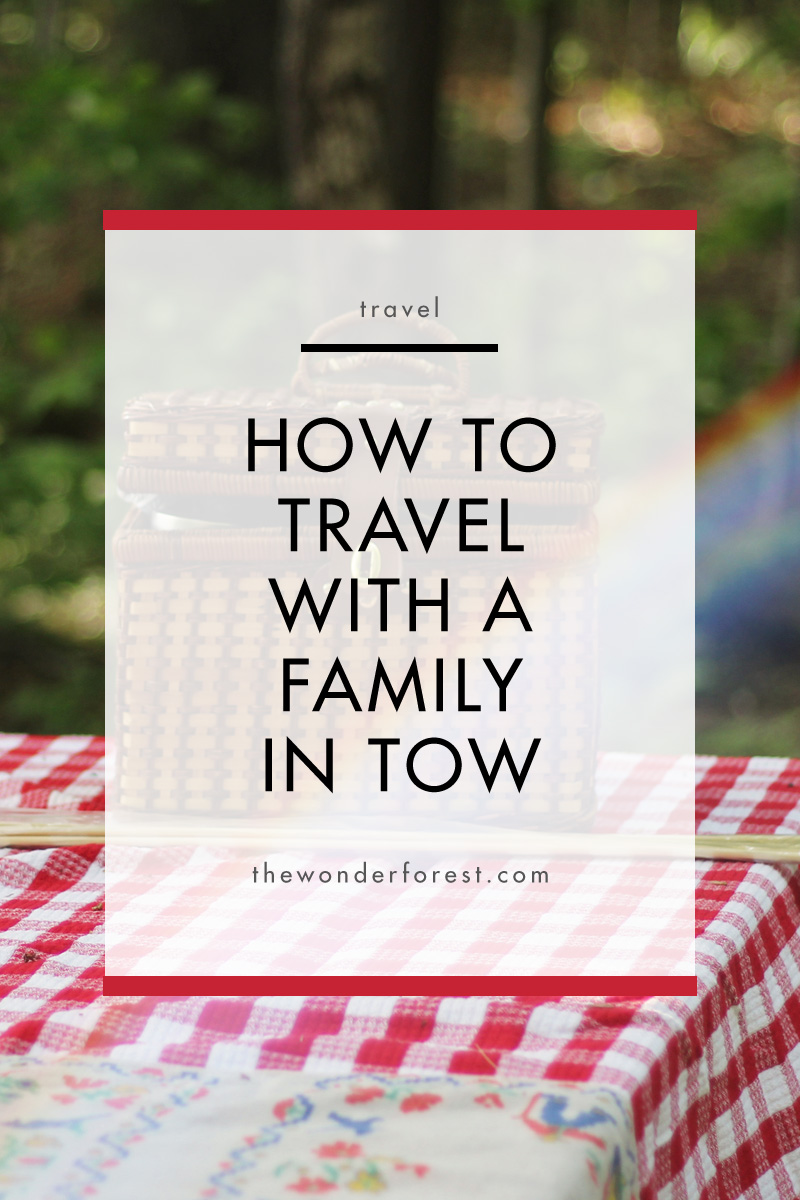 Young people today have a knack for traveling. I have a close friend from college who will soon successfully complete her 30 countries before 30 personal challenge. I scan her pictures in awe, filled with a mixture of pride in her accomplishments and a tiny bit of jealousy of the many vistas she's had over the last five or so years, and I long for the days when our passports weren't expired.
As a teacher, wife, and mom, I don't have the time or funds at this stage in life for hiking in Thailand or taking in Italy by train, but that doesn't mean I can't quench my thirst for travel and satisfy my wanderlust. Just recently, my family and I vacationed for less than $300, just the cost of a three night stay in a cute little apartment and the gas to drive there. I've figured out the key to an adventurous family lifestyle – it's simplicity.
Travel doesn't have to be extravagant or complicated to be amazing. Here are a few tips for those of us with young families who have the desire to get out and explore.
Take a Cooler
Renting a place with a kitchen or kitchenette is a huge way to save money and make things simple when traveling with your family. Pack the fridge and go! No wasted groceries at home, and no need for expensive meals out. We pack made-ahead freezer meals, large baskets of snacks, premade sandwiches for the road, fresh fruit, and drinks. It gives us an excuse to stop for a lunch picnic en route (ask Google to find "Parks near me"). We bring easy breakfast foods like oatmeal, cereal, bagels, or protein bars, and grab something before we head out to our next adventure. 
Pack Simply
Take what you need, and don't fret about the rest. The packing list tends to get super long when you add kids to your travel plans, but it doesn't have to be that way. A favourite toy, a book, and a few movies are all the extras we bring for children. We pack clothes that are easy to mix and match, and we try to really evaluate whether or not an item is truly going to make or break a trip before it goes in the suitcase. Pack what's necessary and leave the rest behind.
Stay Cheaply
We love using AirBnBs and VRBO and other similar services to find cost-effective accommodations. Sometimes you can also find cheap places to stay by looking up top-rated hotels or local B&Bs and calling them directly to ask for a cheaper, last minute rate. In cities or towns where there may not be AirBnB rentals, this method is a life saver – and hey, it doesn't hurt to ask.
Go Outside
The outdoors provides so much free entertainment. Between public parks, hiking trails, lakes and rivers, there's so much to do outside. A walk downtown can be a great way to spend an afternoon, especially if you splurge on some ice cream and coffee. Ask around for the best place to view the sunrise or sunset. Make it a thing and get the kids excited to get up early or stay out late. Geocaching is definitely still a popular pastime, and it is an awesome way to see new places and capture the intrigue of young children. Self-guided tours of movie-filming locations, interesting landmarks, or historic sites make for great adventures as well. The point? There are always fun things to do that don't cost admission.
Pick Somewhere New
You don't have to fly to Thailand or save for a tour of Europe to scratch your travel itch. We have gone glamping on a working local farm, explored countless coastal cities, stayed in cozy mountain cabins, and met the most interesting people, even with kids in tow, just by planning weekend adventures to nearby cities or towns.
Wanderlust doesn't fade away when you have a family of your own, and you don't have to wait until the kids are grown to recapture your chance to see the beauty the world has to offer. Go on a trip and take the kids, too. Exploring a nature or visiting a new city, even if it's only a few hours from home can refresh your spirit. It doesn't matter if you are an hour away or thousands of miles away, for children, traveling makes special memories that impact who they grow up to be. You'll inspire within them a sense of adventure, creativity, and an appreciation for nature, diversity, and culture that will make them into better people. And you just might find yourself inspired, too.
Last Updated on