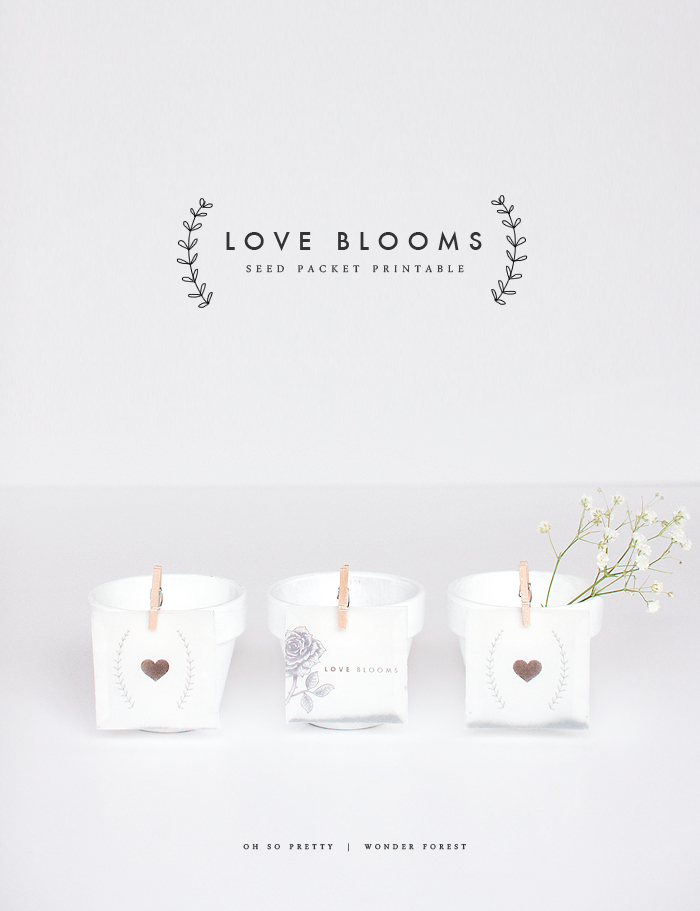 Make your own seed packet gift
If you're looking for the perfect gift for Valentine's day or any other love-filled event, we've got the perfect little project for you!
Grow your own plant kits and seed packet gifts have been popular for a long time and make such a fun gift because the recipient can enjoy it as it grows into something beautiful.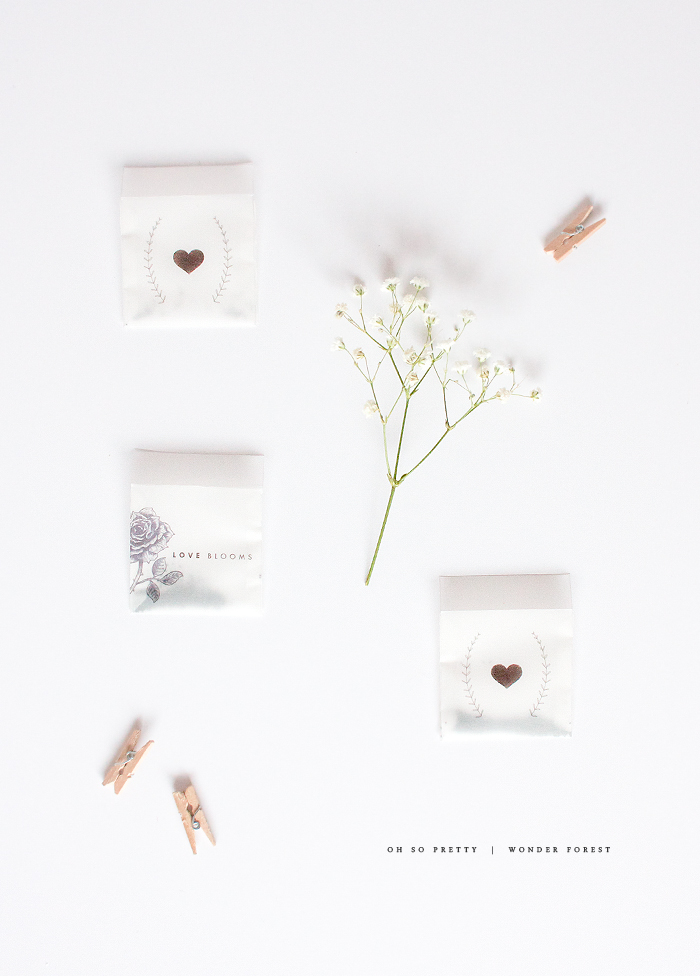 You can pick up little terracotta pots at pretty much any local discount store and find seed packets for any type of flower or plant you can imagine.
But what to do about that ugly retail seed packet? We've got some prettier printable options for you!
You will need:
Mini terracotta pots
Acrylic paint
Seeds of your choice
Little clips or clothespins
Seed Packet Printables (See below)
Download the Love Blooms Heart packet here, or download the Love Blooms Flower packet here.
Steps to create your own seed packet gift
Paint the terra cotta pots white or whatever color you'd like
Print the "Love Blooms" printables (I printed on vellum) – cut, fold and glue the flaps accordingly
Fill them with any type of seeds – flowers, fruits, or vegetables!
Free printable was designed by Oh So Pretty for Wonder Forest. For personal / non-commercial use only.
Last Updated on