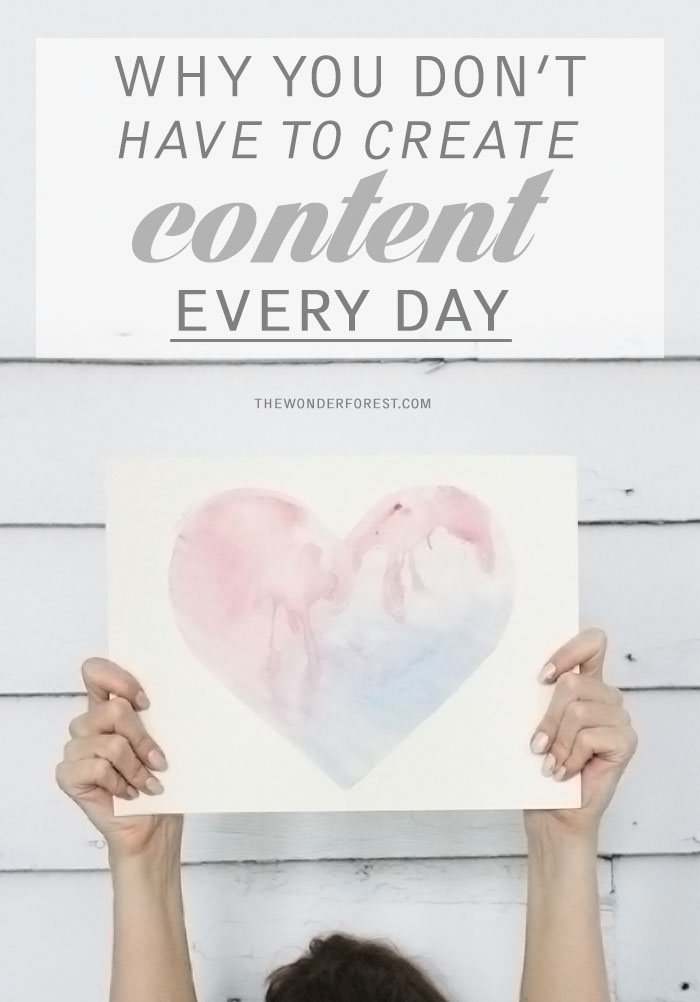 What if I told you that 50% of your blogging time shouldn't be focused on creating content? I think that a lot of the time we bloggers get so wrapped up in creating something new and something that our readers will love that we forget a major key to success: sharing, and re-sharing.

Think about the time it takes to create a post. If it took you any time at all, it is probably worth sharing. Now think about how much time you actually take to promote that post. Perhaps you'll send out a tweet, post a link on Facebook, and rep it on all of your social sites. But then what?  Days pass and those links become stale and you move onto your next post.
I listened to a blog seminar that stated how we should be creating content 20% of the time, and promoting it 80% of the time. I kind of like the idea of a 50/50 balance better, because I do believe that creating content often helps keep our blogs alive, but I also agree that more time should be spent sharing and promoting current and past posts.
Did you catch that? I said promoting current AND past posts. Just because your blog post has entered the archives, doesn't mean that it may not still be relevant and that others might not enjoy it. Why do we stop sharing something just because it's not our latest creation?
Instead of letting it die, try re-sharing that post at other times. Different times of the day, week, and even months from now. The internet is a wonderful place in that we can find anything no matter when it was created. Giving a past post a fresh "go-around" on social media or elsewhere can help bring even more traffic back to your site… and you don't even have to create a new post! How simple is that?!
So if you're having an "off" day with nothing to post, remember that you can always still dig through your archives and share something you've previously written, preferably some of your past top posts. You can even update it if you feel like it, create a fresh new Pinterest-friendly image, and give that old post new life. With this in mind, the shareability of your newer content starts to become more important as well, which is always something you should think about. Can the content you create today be shared 6 months or a year from now as well? If so, that is good content!
A lot of us don't have the time to be creating fresh content every day, but some of us do… and actually like doing it. If that sounds you, don't forget to keep sharing! The reality is, unless you're a blogger with a team of people helping you out, it's pretty tough to create fresh content every day or multiple times a day AND consistently promote it at the same time (and continue to promote it down the line!). Find a balance that works for you and don't get so wrapped up in creating the post that you forget the second most important part of blogging: getting your work seen, again and again.
Last Updated on